Why order your kitchen furniture at JS DECO?
 At JS DECO, we believe that custom-made kitchen furniture is the best solution for creating an exceptional design, distinguished in both aesthetics and function. In our offer, customers may find a very wide range of colour combinations, materials, and design options. Thanks to that, we can propose interesting design ideas which are impossible to get with mass-produced furniture. Ordering a kitchen from JS DECO you have guaranteed that the kitchen is designed to your requirements, with the use of high-quality materials chosen to the available budget.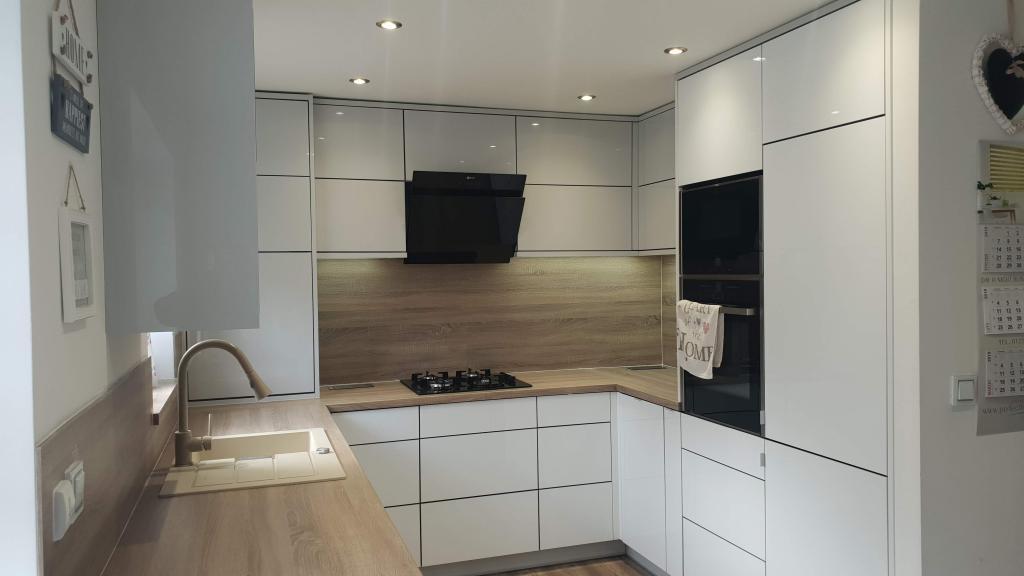 What kitchen doors do we use for our kitchen furniture?
Kitchen doors next to worktops are one of the essential parts of the furniture. Color, material, and style determine the character of the project, which may be designed in different forms, starting from classical shaker style, inset style, or modern contemporary.
In the matter of materials, we can provide furniture made using doors made of solid wood, natural wood veneers, laminate, paint, and acrylic high gloss finish, but also recently more popular metal, glass or concrete cover coats.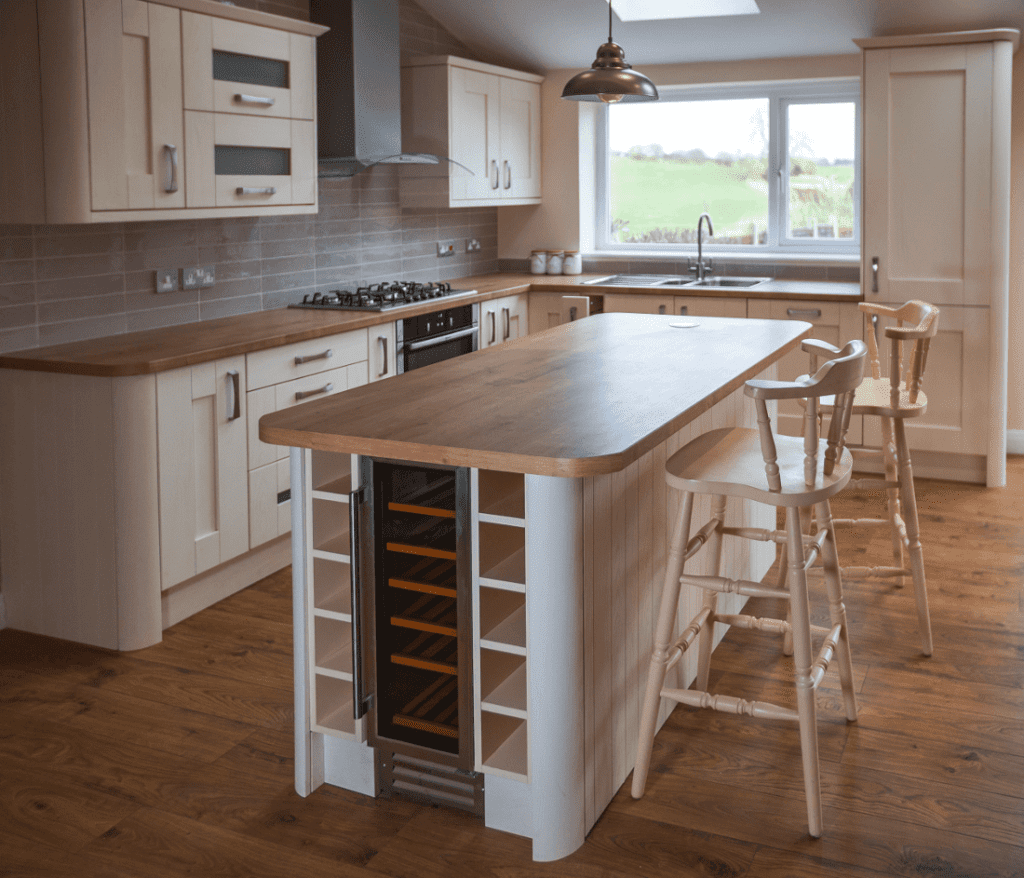 What worktops do we use for your kitchen furniture?
In the matter of kitchen worktop, which is another crucial part of kitchen furniture not only from a visual point of view but also if no more in the case of resistance. Our customers have a choice of different thicknesses, colours and materials, starting from
high-quality laminates,
solid wood worktops,
stone worktops,
quartz worktops,
ceramic worktops,
and composite worktops
Find out more about worktops in our worktop section.
But worktops and doors it is an only visible part of kitchen furniture, there is also a hidden element which has got a critical impact on the project of your kitchen – kitchen accessories.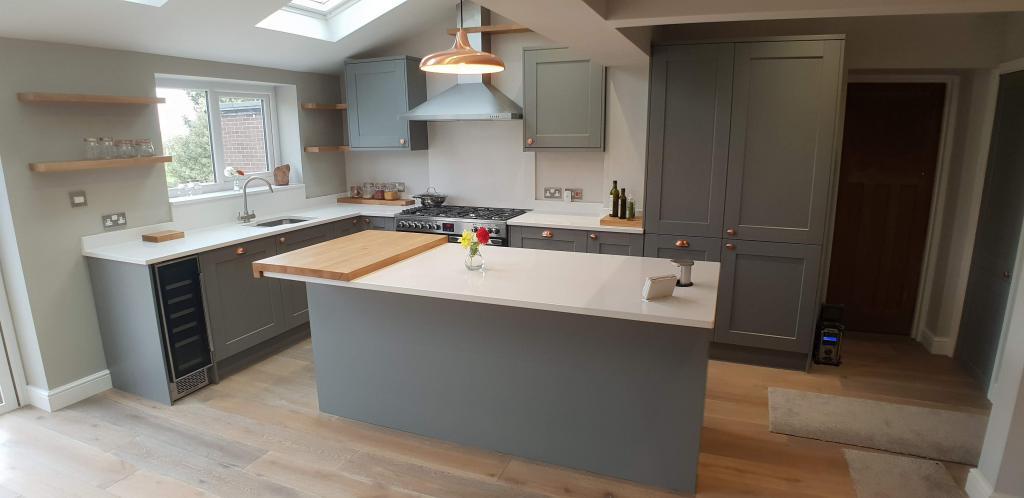 What about kitchen accessories?
Another important factor which has a crucial influence on the character and functionality of kitchen furniture made in our workshop are accessories. The market is fulfilled with all kinds of technical solutions making furniture more practical comfortable in use and durable. And again at JS DECO we following market trends and innovations offering our customers a wide range of:
Pull out baskets
Drawer runners
Door lifting systems
The advantage of that we are producing individually planned and managed projects is that we can very quickly react to market changes and provide furniture without limits which are characteristical for mass production.
Lighting used in the JS DECO kitchen furniture.
To complete such a complex project like a design of kitchen we have to implement lighting factor which will influence visual impression, highlighting most attractive elements of furniture on the one hand but also improve the usability on the other. There are many different ways of using
spotlights
LED strips
plinth highlight
And other types required to make our project complete. We will choose together lights matching your preferences and fit them in your future kitchen furniture.
We feel responsible for our customers and their kitchen furniture.
Another critical factor is that our offer is complex, starting from design through manufacturing and installing the furniture in the customer home. Because the process of work is not spread among all different groups of people who often just see the small part of the finished product we are able to offer much more flexibility and quality finish and treat our wok with responsibility.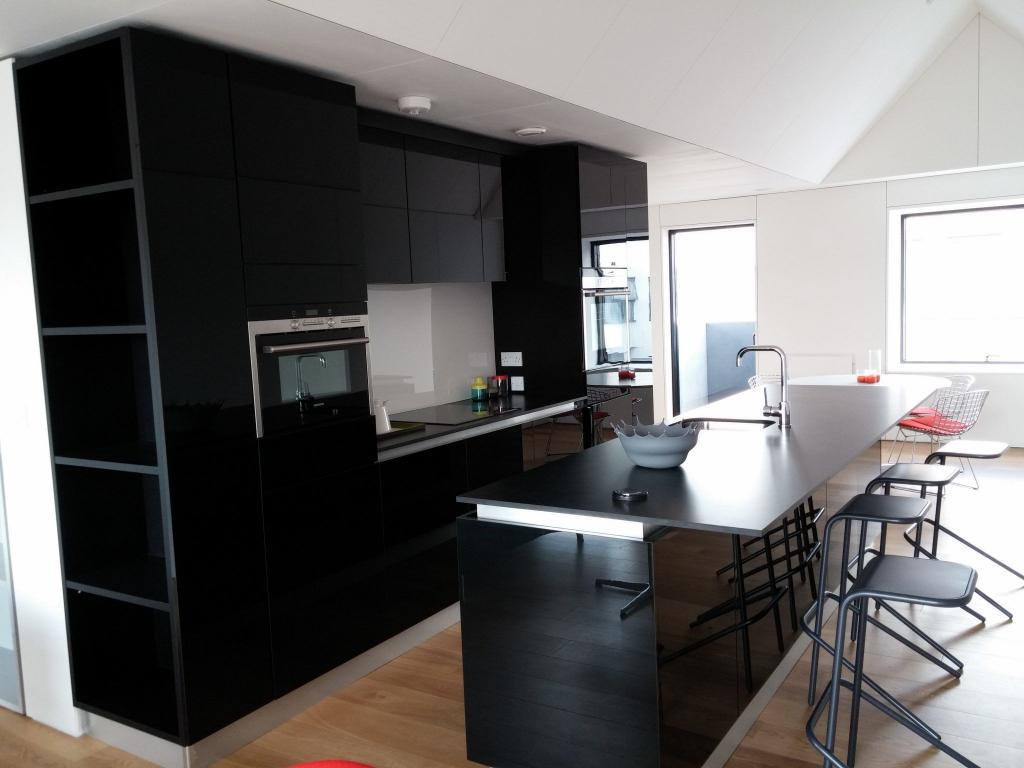 A wide range of materials and design concepts.
Check or blog to see updates, news and information about available specifications. Also, have a look at our range of fitted wardrobes and made to measure sliding door wardrobes.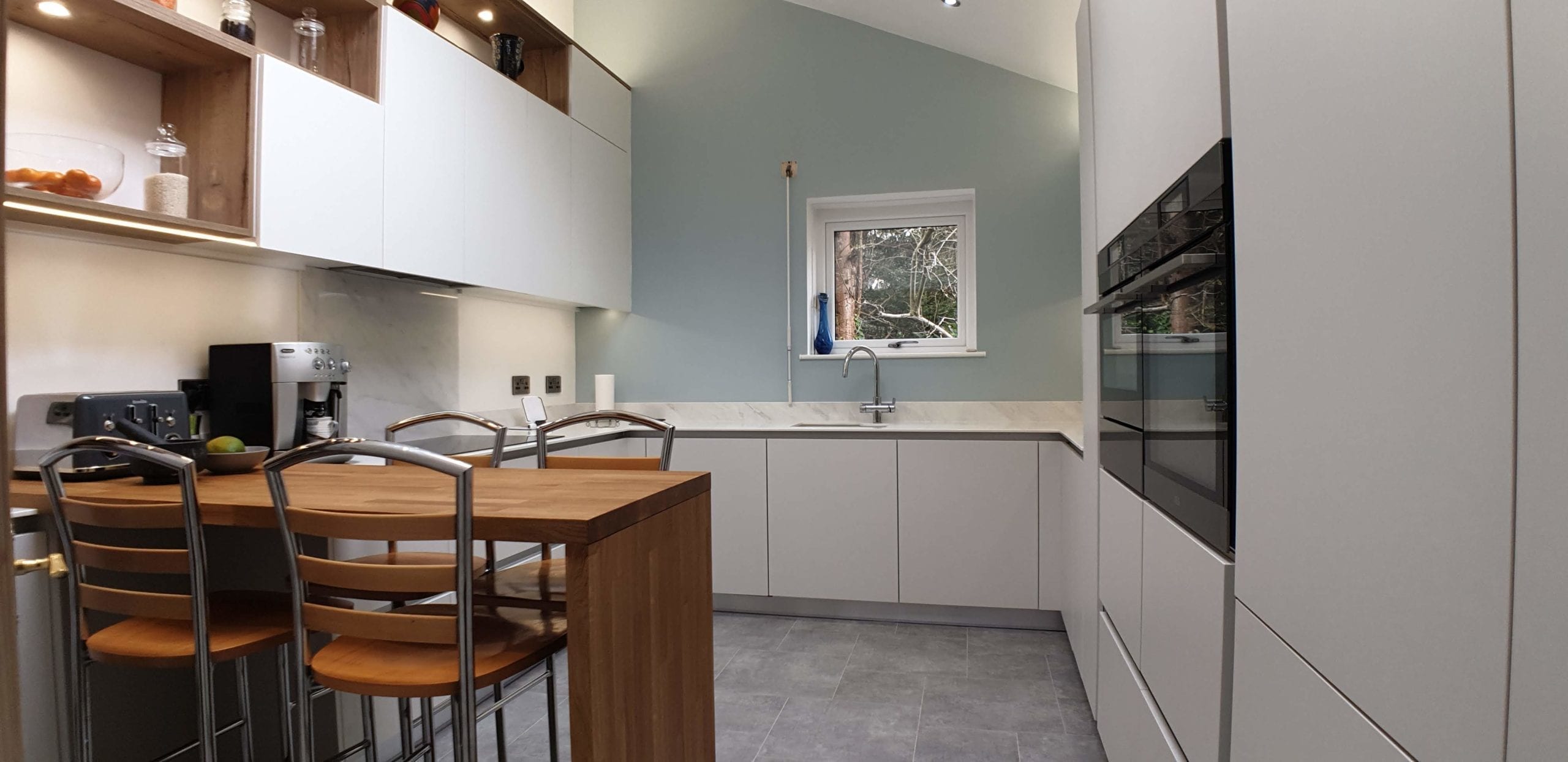 Where we can deliver and install our kitchen furniture.
For this product, we offer design, manufacturing, and installation. Our primary service area lies within a 100-mile radius of Wakefield, encompassing cities such as Manchester, Leeds, Bradford, Sheffield, York, Nottingham, Hull, and Middlesbrough. For larger private projects, we extend our services throughout England, including London and other major cities. The best approach would be to contact us directly to discuss the specifics of your project.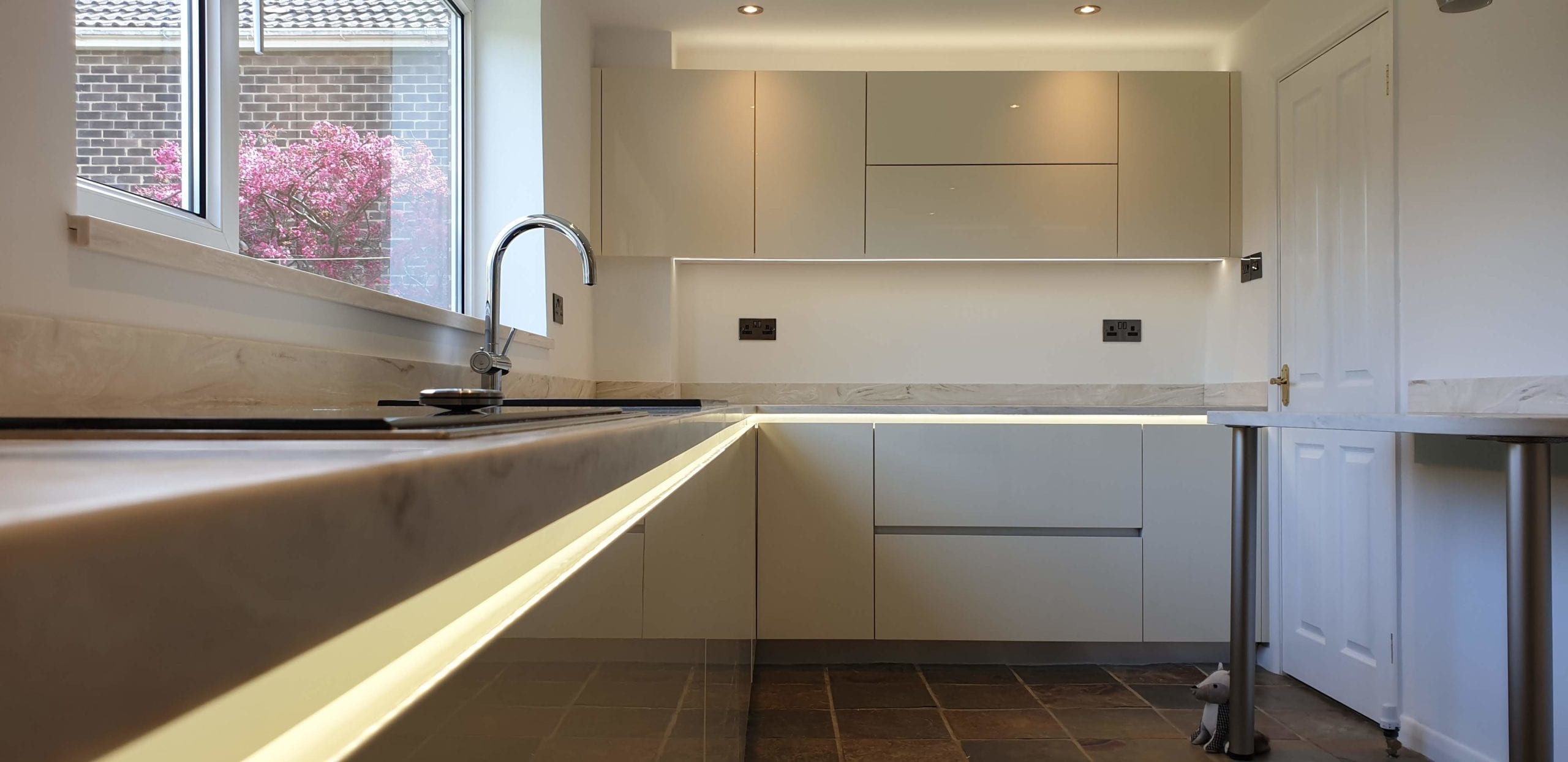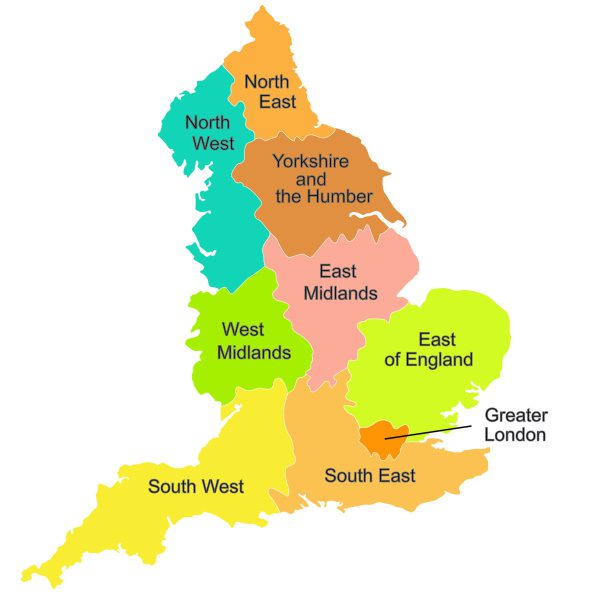 Check our finished projects
Finished projects of bespoke kitchens and sliding door wardrobes
JS DECO has been awarded a number of certificates and awards which confirm the quality of our product and services.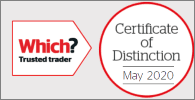 Are you ready to start your project? Ask for a free consultation and arrange a visit to our furniture workshop – studio!
Fill in the form to arrange a consultation.