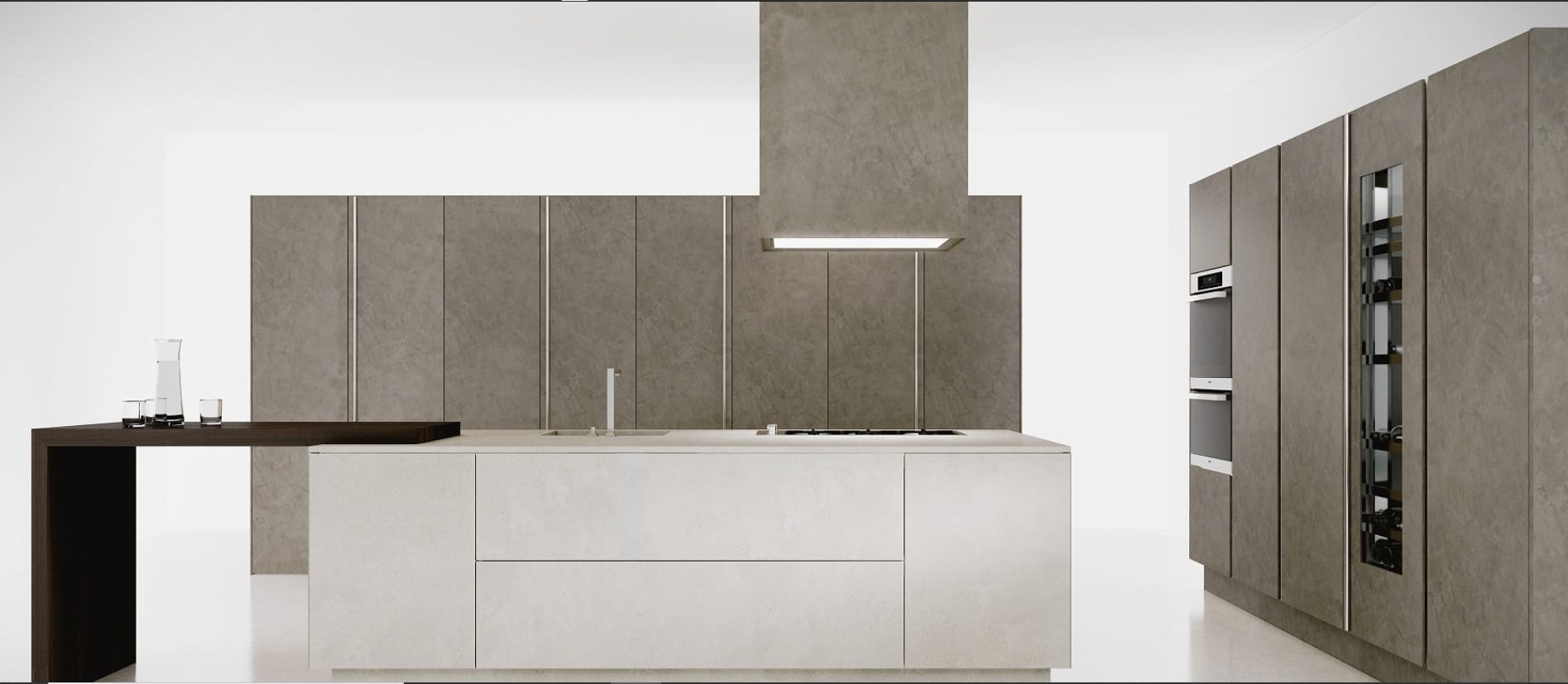 Beton finish premium bespoke kitchens
One of our premium range finishes is Beton finish range. That kind of furniture is made with the use of Beton coated panels which is a very popular trend in the interior design industry. It is a solution which works well in modern and industrial style interiors: lofts, studios, or spacious flats, and may be used not only in kitchen furniture projects but also a living room or bedroom design.
We provide this style in cooperation with DESEO component distributor who supplies us with the highest quality materials from leading European manufacturers. Thanks to that cooperation we can offer our customers luxury range kitchen furniture made precisely to the requirements and optimised budget.
What to combine a concrete kitchen with?
Although concrete used to be considered a rough finish, it is now actively used in the design of kitchens, furniture, walls, and floors. The concrete kitchen has become a real trend in 2021-2022, as it is now the fashion of interiors emphasizing natural materials and colors. Homeowners who choose concrete kitchens often want to emphasize brutality, minimalism, and interior restraint. In this case, accessories like openwork tablecloths and embroidered curtains are superfluous. Nevertheless, using one gray color will make your kitchen very depressing, so designers recommend experimenting with shades of concrete and their combinations. Below, we'll highlight a few design elements that go great with concrete finishes:
Wood is a natural, soft, and warm material. Its presence will slightly dilute the bulky presence of concrete in your kitchen. In addition, a wooden finish on the fronts, countertop, or apron, will add a touch of coziness to your kitchen.
Gray concrete and white look great together, especially in smaller spaces. This combination visually makes the kitchen look much more spacious. You can use white to your liking on countertops, kitchen cabinet doors, or walls, for example.
Concrete and brick masonry.
The use of brick responds well to many people's favorite loft style. In addition, decorative brick can be used in wall decor and apron tiling.
Introducing marble elements is one of the luxurious concrete style kitchen options we can provide. The elegance of the marble and the roughness of the concrete finish create an unbeatable wow effect.
Beton finish furniture colour options
Beton coated components are available in six finish types: ultra light grey, light grey, medium grey, dark grey, white and chocolate. That gives an interior designer the possibility to implement this modern style finish in many different colouristic configurations.

Our experts have highlighted a few tips that will allow you to better decide on the choice of concrete shade:
Ultralight and light gray are the best color to use in rooms that are not very spacious. This way, you do not overload the space with the heavy look of concrete, and at the same time, keep the restraint and brutality of the image of a modern concrete kitchen;

White concrete-white adds richness and sophistication to your kitchen. It expands your room and gives it a fresh feel;

Chocolate concrete – this is a warm shade of concrete, which does not weigh down the space, and creates an atmosphere of warmth and coziness;

Gray and dark gray concrete – dark shades of concrete instantly draw attention to themselves. But they should be chosen only if you have a spacious kitchen area. Otherwise, you risk overloading the room with the presence of concrete furniture.
A variety of kitchen fronts in concrete
In addition to the color and design of your kitchen, you can also choose between concrete fronts, such as
Matte – creates the effect of a smooth and soft surface. Reproduced on all colors and textures, including concrete kitchen doors, bar counters, countertops, etc.;

Glossy – thanks to the shadowy transitions of colors, glossy fronts perfectly create the effect of scale in your kitchen, giving it an exclusive look.
High-quality finish and components
Next to our Beton range of furniture, we provide a premium range of:
Carcases made MFC, plywood or solid wood precisely to the customer requirements,
and lifetime warranted hinges and drawer runners.
In the result we can provide the highest quality product made exactly to size.
As a custom made kitchen furniture provider, we are happy to discuss your project personally with the customer providing professional advice or with interior designers who are looking for furniture solutions for their projects. This kind of finish is also possible to use in Bedroom interiors as furniture materials or decorative surfaces.
JS DECO has been awarded a number of certificates and awards which confirm the quality of our product and services.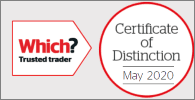 Are you ready to start your project? Ask for a free consultation and arrange a visit to our furniture workshop – studio!
Fill in the form to arrange a consultation.