Kitchen worktops which we are using with our kitchen furniture.
An integral part of kitchen furniture next to the cupboards, components and kitchen appliances are kitchen worktops.  In that subject again we did our best to give our customers an as big choice as possible. Materials used to manufacture kitchen worktops can wary in the matter of visual appearance, physical characteristics and price. Below we place the list of worktops which can be used to manufacture our kitchens.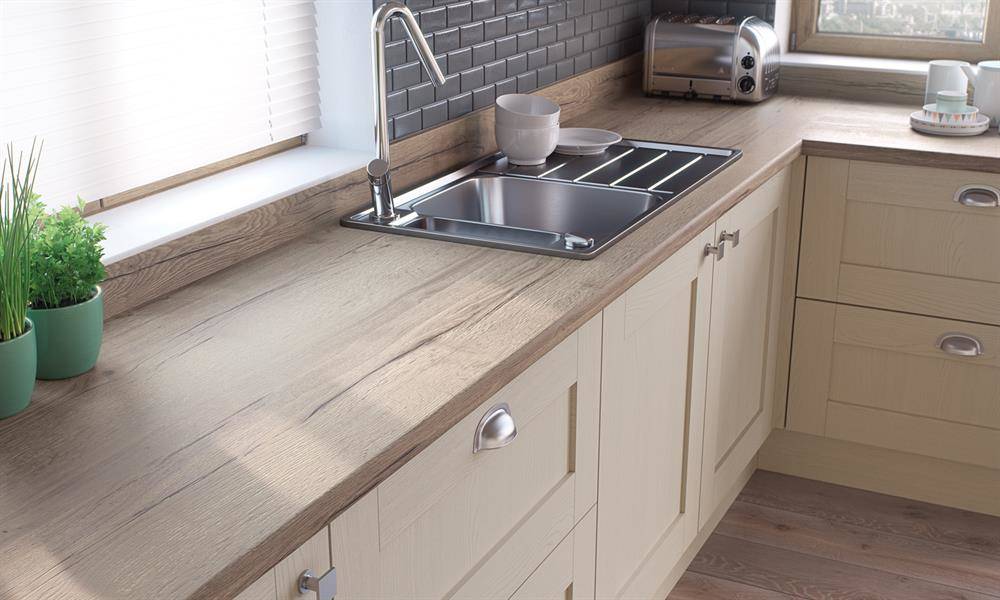 Laminate worktops
For the laminate worktops, we cooperate with Egger leading supplier of chipboard products. These worktops are at the moment considered as one of the best in the matter of quality in the competitive price range. To see the full range of  available decors please check the manufacturer website Egger laminate worktops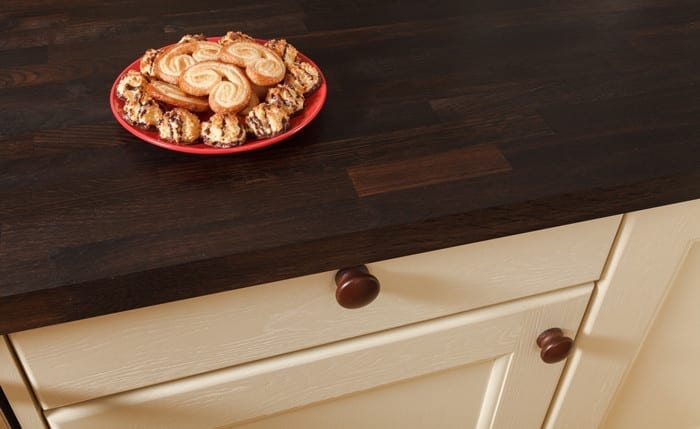 Solid wood worktops
Solid wood worktops are the classic but still popular solution. We can provide this kind of worktops in many shapes, thicknesses and types of wood like oak, beech, walnut, iroko, ash, wenge, bamboo, black oak. At the moment we cooperate with worktop-express.co.uk you can choose any worktop from their range and have it fitted on your kitchen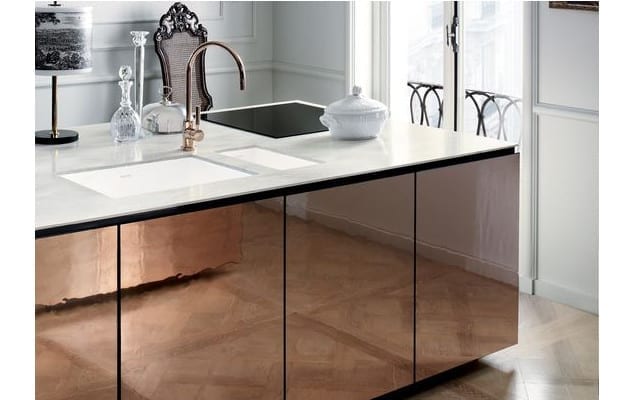 Corian worktops
Manufactured by DuPont, a popular solution in mid-range budget projects Corian worktops available in many colours and shapes. Made to measure exactly to the shape of your kitchen to give a jointless effect. To see available colours and decors please visit a manufacturer website Corian Worktops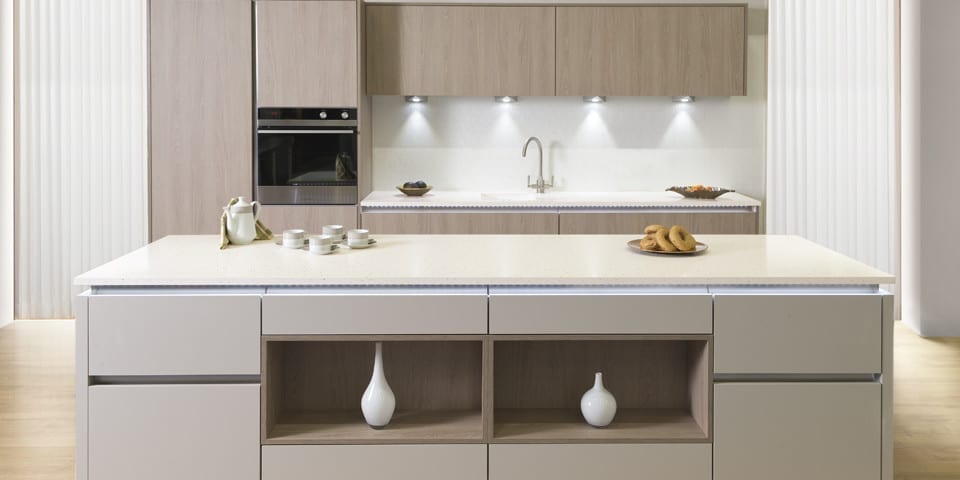 Minerva worktops
Minerva worktops it is very interesting solid surface worktop available in the range of 14 decors. With the appearance of real stone, it gives the possibility of virtually inconspicuous joints. The material also poses very good physical properties.  More about Minerva worktops.
Granite worktops
This classic type of worktops popular especially in mid and high range budget furniture. We use a couple of different suppliers for that matter and chose the right one for the customer after the determining budget for your kitchen.
Quartz worktops
It is another popular material, especially in mid and high range budget.
Stainless steel worktops
Stainless steel thanks to very good physical properties this kind of worktop is especially used for commercial solutions. But it does not mean it can't be used to complete domestic projects. It looks really attractive, especially in the contemporary style kitchens.
We use a reliable network of suppliers specializing in each type of worktop to give our customers the best quality product and hassle-free experience during the realization of their furniture project. Thanks to the wide choice of materials we are very flexible and able to adjust to the customer budget and expectations.