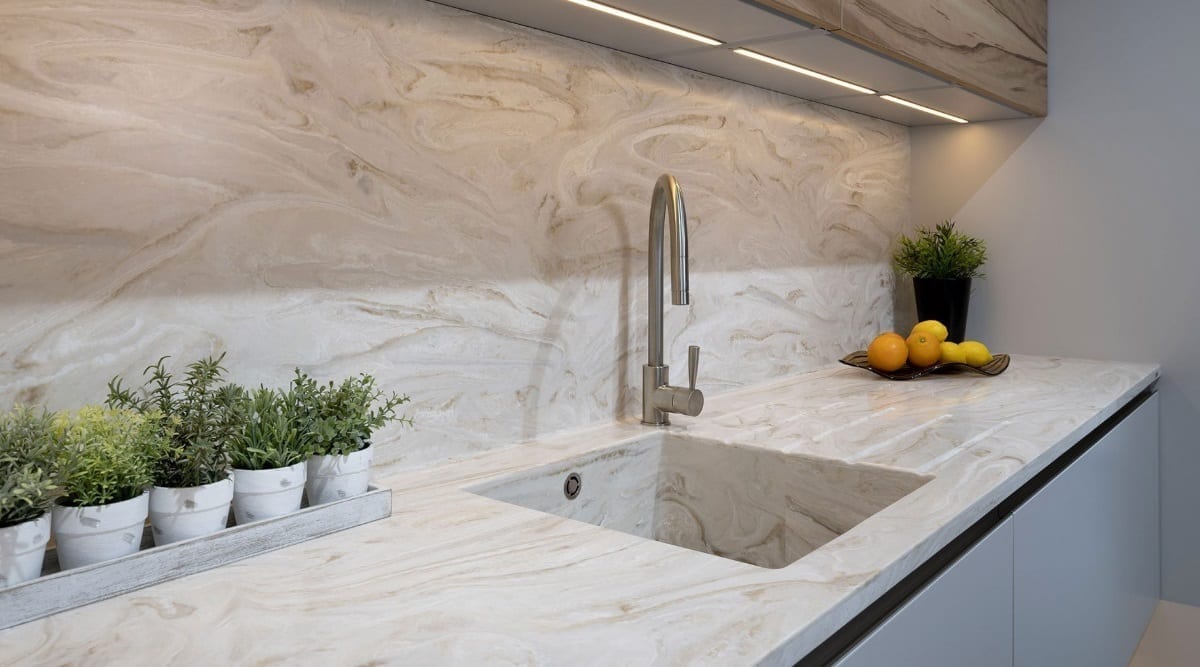 Corian worktops, doors and other components
One of the available worktop solutions possible to install in our kitchen furniture is Corian solid surface worktops. Corian is a well-known material used in furniture and interior design industry for over 50 years. It is non-porous with low Volatile Organic Compounds content, do not promote mould, making it ideal for areas where hygiene is essential.
Corian is also stain-resistant, and what is very important it has the ability to repair and renew the surface, which makes it a long-lasting product. We can manufacture and install not only worktops but also slab kitchen doors, end panels, splashbacks and plinths made of that material. 
What is Corian made of?
Corian is an inert and non-toxic solid surfacing material made of approximately 1/3 acrylic resin and about 2/3 natural minerals. Thanks to that, it has excellent plastic abilities which are the strongest point of this material in comparison to other kitchen worktop solutions. You can find out more about Corian technical information following that link What is Corian the file contains a description in more details provided by Dupont. It is also worth to see Corian in the environment.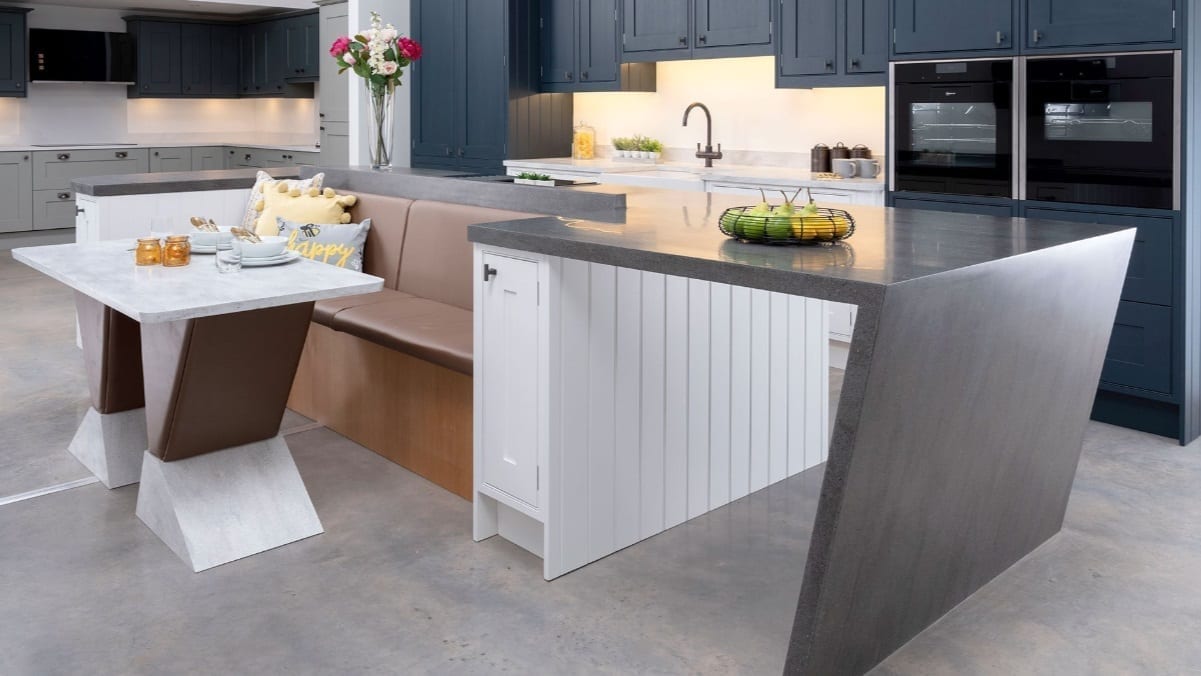 Colours and visual options of Corian.
Corian as the material is available in many different colours and decors available to see under this link. However, some of them perform better in the kitchen than others. The manufacturer recommends 65 colours which are made exactly to last longer in the kitchen environment. So it still gives a huge and many times unique choice of patterns possible to gain only with that specific material. Our Customer has a choice within uni colours, fine patterns and, and stone effects. Which can be adapted to match traditional and modern style kitchen furniture.

We fabricate and install  Corian kitchen worktops and doors.
To have control over the quality and standard of our furniture, we manufacture our Corian worktops as an integral part of our projects.
We take templates at an early stage of installation and simultaneously fabricate Corian components in our workshop. In result, the customer does not have to look for a separate company to infill the last part of the installation process.
This way we are optimising time from the start of installation to its final effect.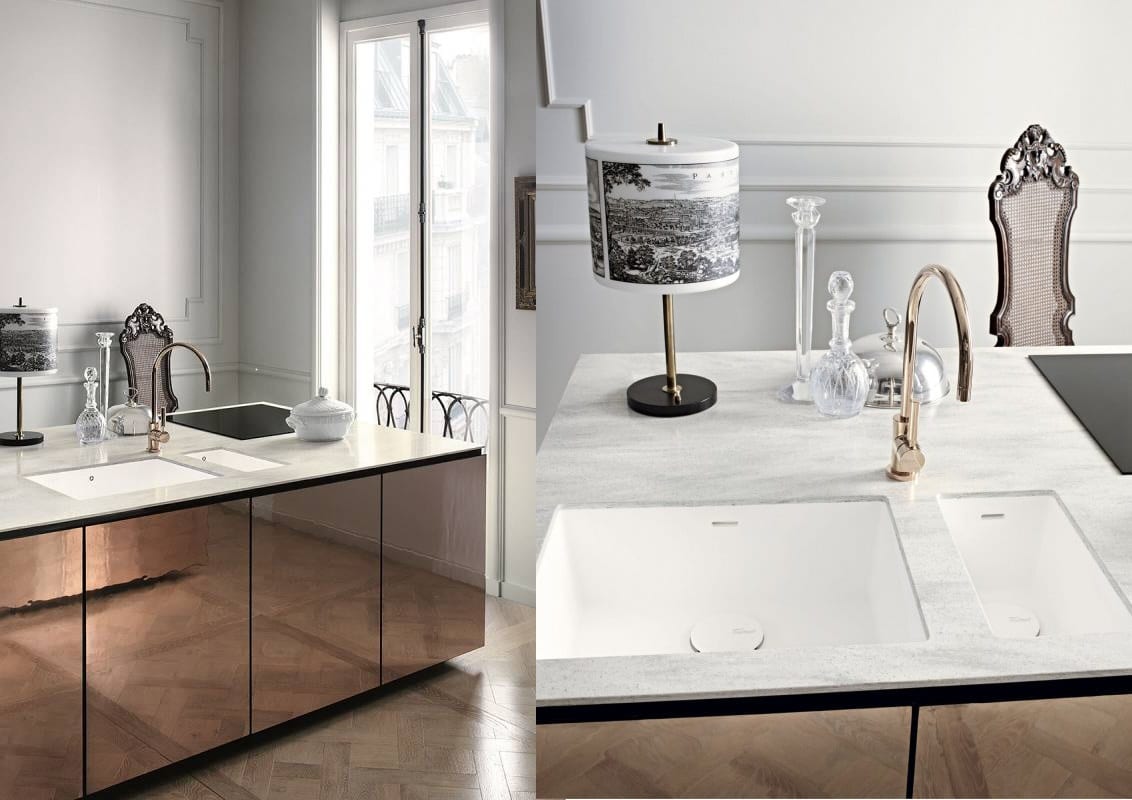 Corian pros and cons
Corian is material which has specific abilities. Below we have placed a diagram which shows a comparison to the most popular worktop materials including Polyester Solid Solid Surface, Laminate, Quartz and Granite. All information is declared by Dupont the manufacturer of the material and possible to check on their website. Please see the source. 
Premium range Corian furniture
Resuming Corian is one of the options which is worth to consider for the customers who are aiming in the products placed in the premium range furniture, providing a wide range of attractive decors, one of the best physical abilities and the possibility to regular renovation which makes the investment more cost-effective in long run.
Feel free to contact us to arrange a meeting regards to supply and installation of Corian kitchen worktop, cabinet doors or complete kitchen or bathroom furniture.
We are also happy to the template and install Corian worktops on the existing furniture made by third party suppliers. JS DECO is certified Corian fabricator.
JS DECO has been awarded a number of certificates and awards which confirm the quality of our product and services.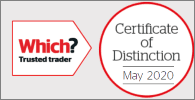 Are you ready to start your project? Ask for a free consultation and arrange a visit to our furniture workshop – studio!
Fill in the form to arrange a consultation.