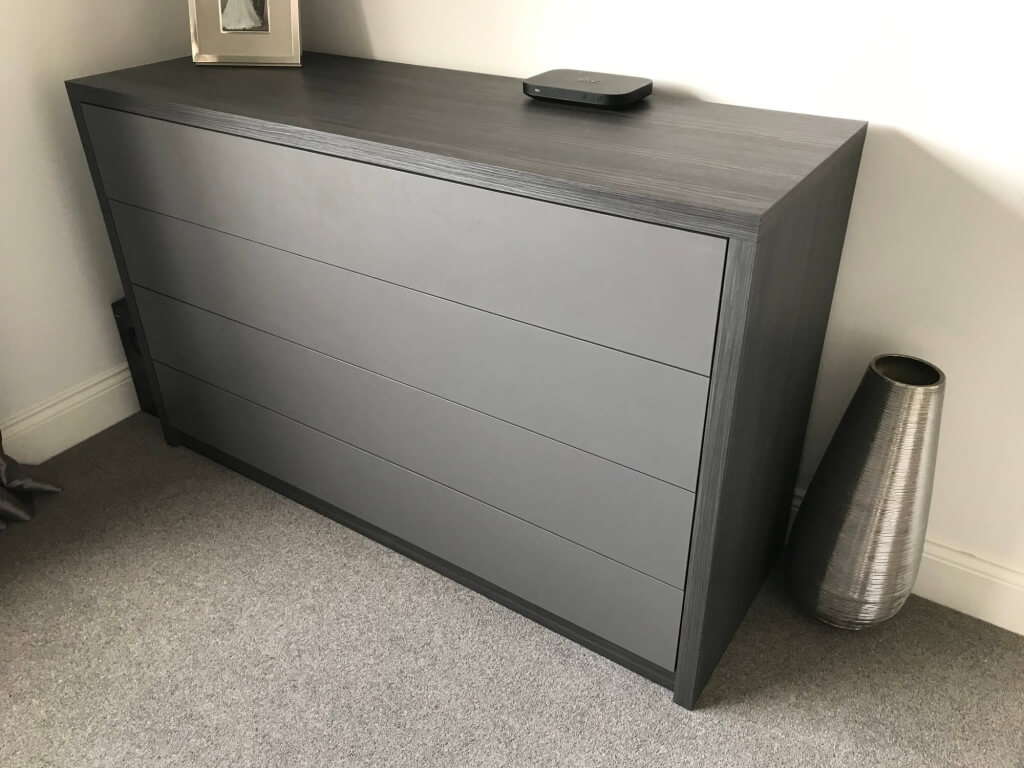 Custom made bedroom furniture set
Today we would like to describe the project of custom made furniture bedroom set. It was designed and manufactured for one of our customers based in Huddersfield. Adam and his wife came to us with an exact idea of the shape, functions and colour of the ideal bedroom furniture set which they were looking for for some time and could not find furniture which will suit their requirements.
After detailed consultations, consideration of different options and research of available materials, we have found an optimal satisfying solution which resulted in the shape and form described on this page. When the project was accepted we moved it to the production schedule and after 6 weeks delivered and installed it at the customer's house.
Handleless bedroom furniture set.
The set of furniture contains two 600mm wide bedside cabinets with push to open Blum drawers and one large 1600mm wide drawer chest which contains 8 drawer boxes in total, covered with 4 continuous fronts. Internal parts of the furniture are made of dark grey Egger MFC board finished with PVC edges and external elements (worktops and side panels) are covered with highly durable post formed laminate in Anthracite Mountain Larch.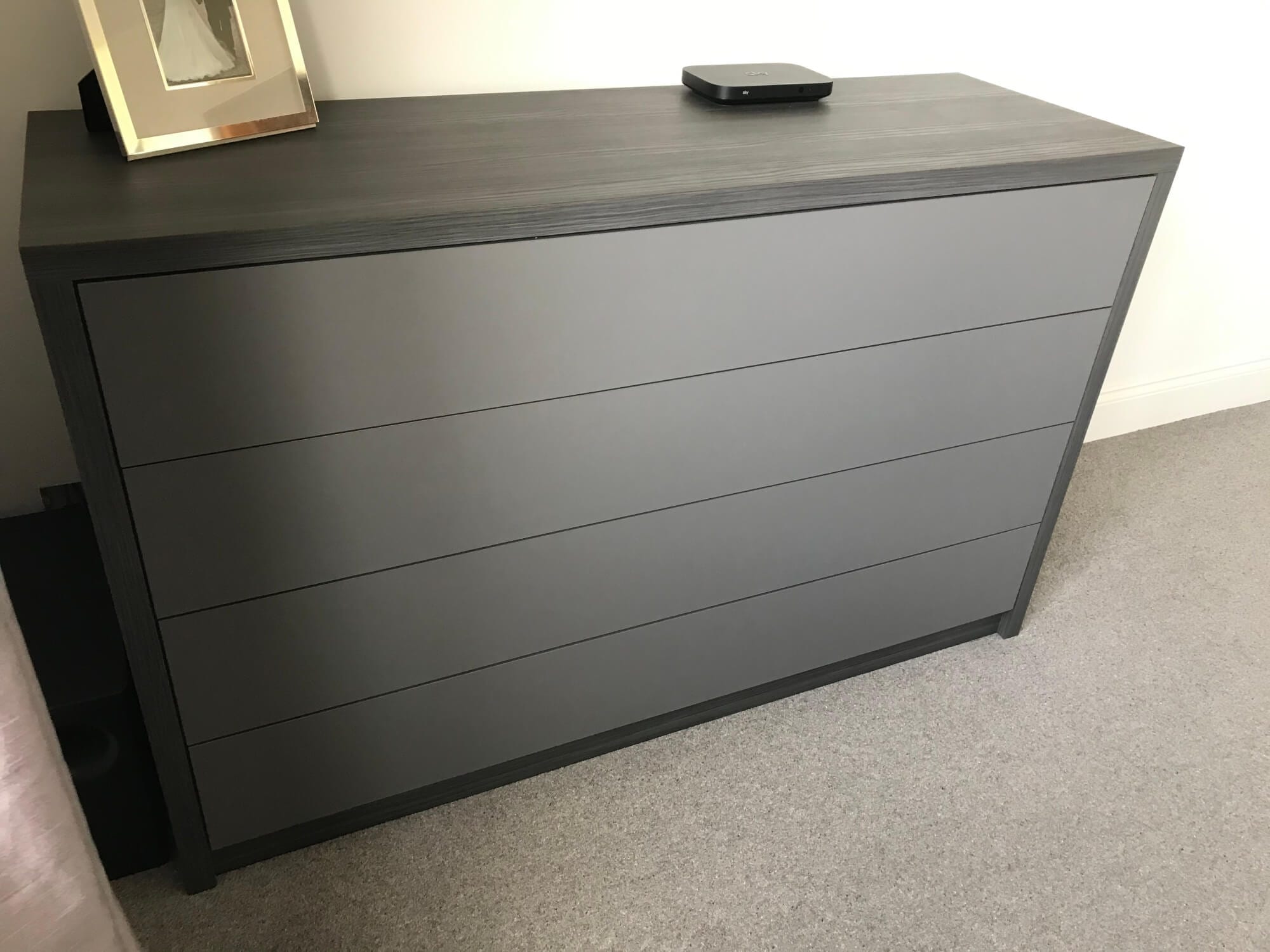 More about available colours of this specific group of materials you can find on the page which describes Egger laminate options. We can make a similar style of furniture with the use of premium range Fenix laminates, solid or veneered woods, and X-tone ceramic materials.


Custom made furniture supplier
Bedroom furniture is only a small fraction of tailored products which we are providing to private and commercial customers including interior designers, furniture studios and hose developers who are interested in high-quality durable products. If you need our assistance in your furniture related projects or would like to become a dealer of our products feel free to contact us and we will be happy to help.