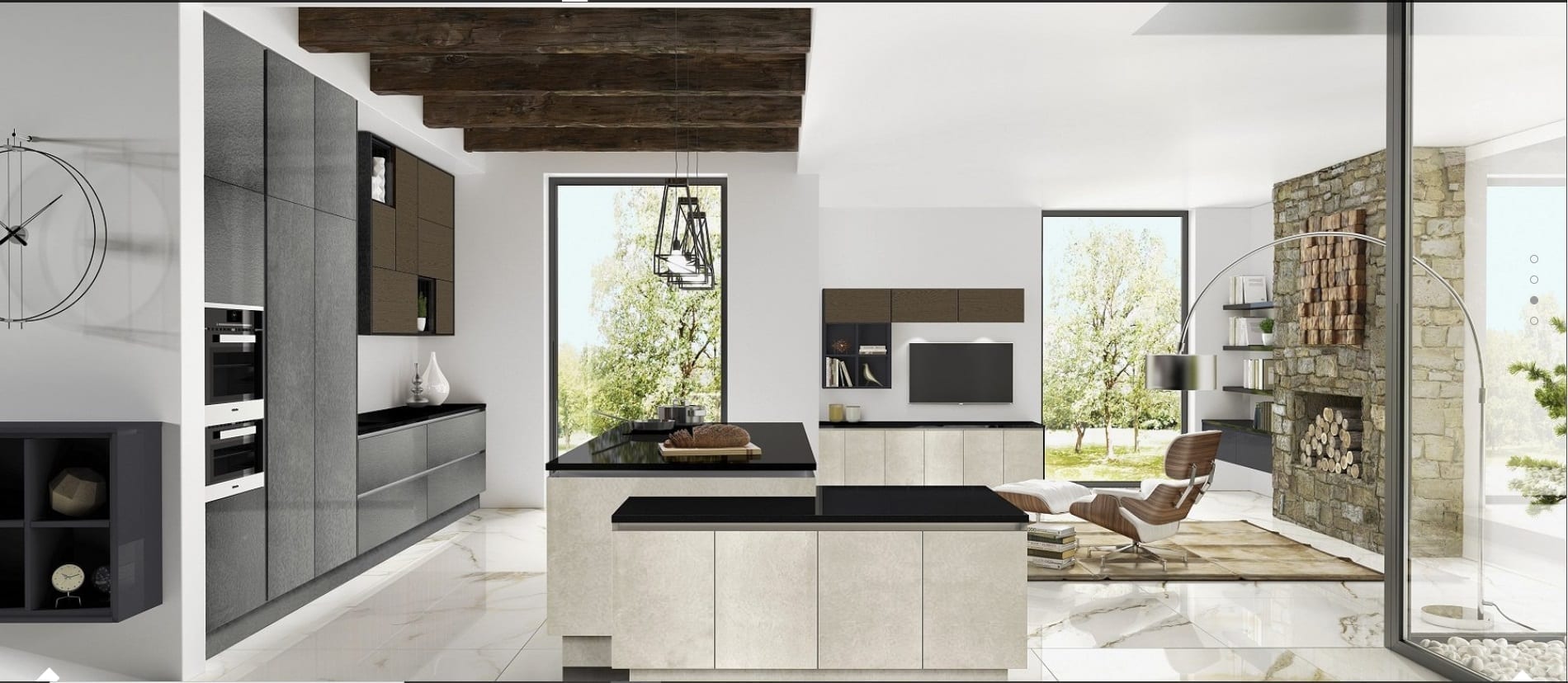 Stone coat custom made kitchen furniture
Stone coat finished kitchens furniture it is another next to metallic kitchens, Beton coated kitchens premium custom made modern style option available in JS DECO kitchen ranges. We provide this kind of kitchens in cooperation with Deseo brand. This kind of design fits very well in the spacious modern interiors, large open plan kitchens and lofts. The material nicely blends with solid wood, natural veneers, quartz, or granite. 
Why choose a stone coat instead of natural stone material?
Stone finishes will give your kitchen a presentable and noble look – that's a fact. Quartz and marble are certainly beautiful, but they are also expensive materials. Therefore, stone flooring is your winning option if you count on a more moderate budget to renovate your kitchen. It will create the coveted effect of stone kitchen cabinets and provide owners with several other benefits. Firstly, wooden frames with a stone finish are several times more budget-friendly than natural stone. Secondly, this material shows high resistance to moisture, high temperatures, abrasion, and burnout. They also resist various mechanical damages such as scratches and cuts well.
They create a smooth, seamless surface, whereas natural stone has a porous surface. In addition, the fine pores can accumulate bits of food, grease, or other kitchen substances, which leads to another conclusion – stone surfaces are much easier to care for.
Stone-coated kitchen furniture colour options
The stone finished elements are available in five different options: sand, grey, black, brown, and white. That gives us the flexibility to match the vision of the interior designer, whether it is kept in the dark or light tone. We make our furniture exactly to the required specification so the colours may be combined with themself but also with different materials.

As all of our made to measure products the kitchen furniture from that range are fully customisable and available in many different configurations of materials. Starting from sheet components which we are using to manufacture carcases, including highest grades  MFC boards, plywood and solid wood carcases — completed with the highest quality Blum or Hettich furniture components including lifetime guaranteed hinges, drawer systems, pull out baskets, and corner storage solutions. Finally completed with a wide range of kitchen worktops.
Stone coat kitchen design ideas
Our artisans have tried their best and brought to customers' attention several options for stone kitchen design. The palette of available colors allows you to create a kitchen of any taste and color. We always listen to the wishes of our customers and offer professional advice to make your kitchen not only beautiful but also durable. So, how exactly can you use stone flooring in your interior? Below we have provided some relevant ideas:
Stone countertop breakfast bar.
A breakfast bar is one of the kitchen's most popular, convenient, and beautiful solutions. You can highlight the dining area with a stone finish. Combined with elements of wood, such a covering will look fresh and modern, in a style reminiscent of Scandinavian.
The choice of countertops is very responsible, as it occupies a significant space in your kitchen and is almost its center. In addition, the countertops must match the overall look of the kitchen. Choosing the stone for the kitchen, you will always go right because it is a very effective and modern solution. We offer five colors to choose from that match any concept: warm and cool shades, light, dark, etc.
If you want to create a modern industrial-style kitchen, combining kitchens with stone is the way to go. Kitchen cabinets with stone finish doors look very unusual and are sure to catch the eye of your guests. In addition, choosing cooler and shinier surfaces will visually make your kitchen look more spacious.
Don't be afraid to experiment and mix and match.
Modern designs are not afraid to experiment and are practically built on mixing and matching. Incorporating stone finishes will noticeably refresh your kitchen and make it unique and distinctive when combined with bold colors and contrasting textures. Our designers are ready to help you in this challenging way and, together with you, to think through everything to the smallest detail.
How to order your Stone-coated kitchen furniture?
The best way to order your kitchen with Stone-coated elements is by contacting us to arrange a meeting and free consultation in our workshop/studio. Thereafter an interview, we will be able to set up a budget for the project,  discuss your needs and tell you more about available materials and construction solutions which we can implement in your kitchen.
JS DECO has been awarded a number of certificates and awards which confirm the quality of our product and services.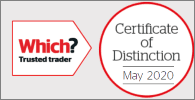 Are you ready to start your project? Ask for a free consultation and arrange a visit to our furniture workshop – studio!
Fill in the form to arrange a consultation.