Flammex flame-retardant furniture
As a result of constant development and extending our possibilities in the matter of production of our range bespoke furniture, we are happy to announce that since now we also provide flame-retardant furniture based on the  Egger Flammex flame-retardant board and laminates.
Furniture made of this type of boards and laminates meet growing safety standards and are products particularly recommended for:
Schools,
hospitals,
hotels,
shops and other public institutions have higher needs for fire protection.
With our flame-retardant furniture, doors and panels, you can meet the requirements of international standards in fire safety protection and significantly rise the safety of your buildings.

Technical data of Flammex flame-retardant components.
See video presentation.
Range of flame-retardant products.
JS DECO furniture is a fully tailored product. The same as with other furniture manufactured in our workshop we provide total flexibility in the matter of size, shape and type of components used for the production of each project, which helps to adapt to planned budget and architect plans. The specification is discussed with the customer from the early stage of the design to make sure that the final result is optimised to particular requirements.
At JS Deco we can provide all kinds of commercial furniture including:
tables
desks
drawer chests
kitchens
storage cabinets
counter desks
cladding panels
internal doors
and other furniture structures required by the customer
All products are manufactured in our workshop and can be optionally delivered or delivered and installed by our team of fitters.

To find out more about custom made flame-retardant furniture that we can manufacture for our customers, feel free to contact us and we will be happy to give you accurate consultation which will include technical advice cost and lead time. It is recommended to contact us at the early stage of the design so we can recommend appropriate and effective solutions.
JS DECO has been awarded a number of certificates and awards which confirm the quality of our product and services.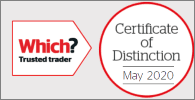 Are you ready to start your project? Ask for a free consultation and arrange a visit to our furniture workshop – studio!
Fill in the form to arrange a consultation.