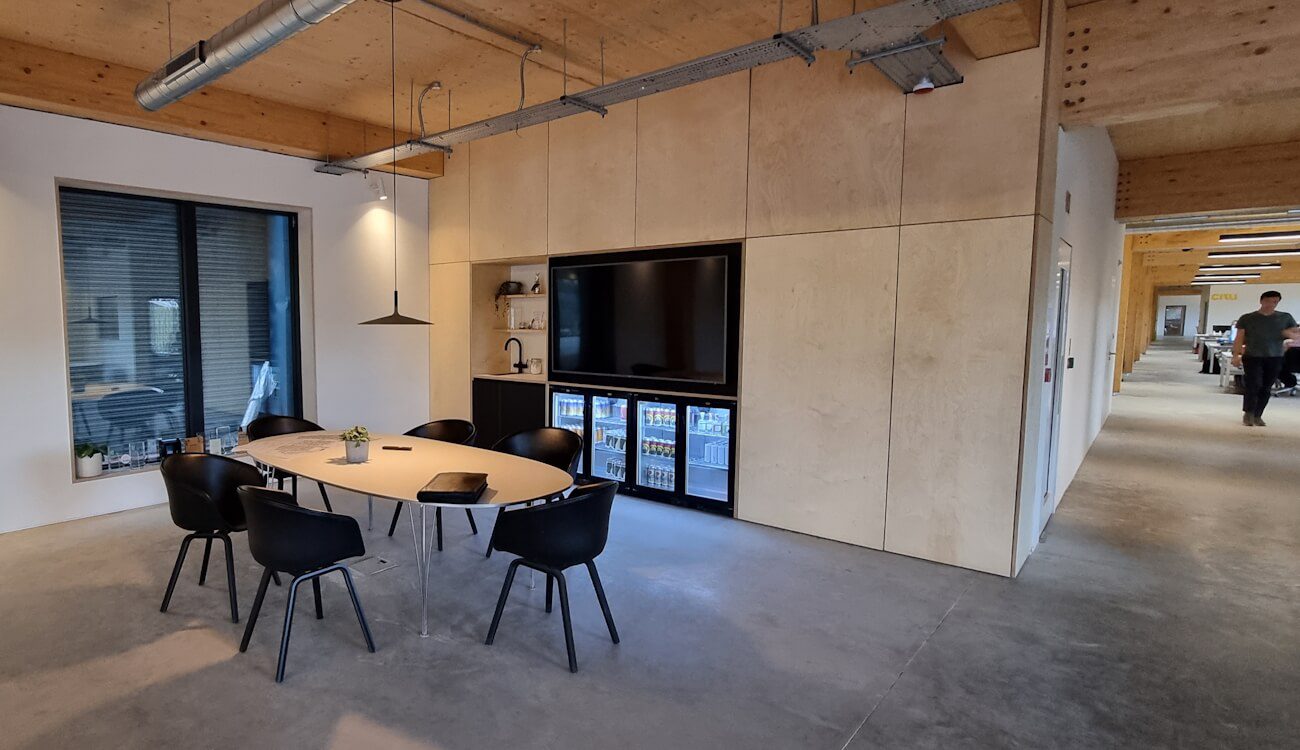 Plywood 45m long commercial office service wall for CITU Group
Plywood cladded 45-meter long office service wall which we have manufactured for one of our commercial customers CITU GROUP LTD it was one of our biggest and most impressive projects competed in the year 2021. The story started at the point when the CITU project manager contacted us with the query to consult and develop a project of modern industrial style office space designed and manufactured according to very particular requirements.
One of the factors was that the furniture and cladding materials used for production will be fully recyclable and ecological, the best possible solution in that matter was to use plywood finished with natural oil waxes.
'The Place' Yorkshire's first-ever zero-carbon office building.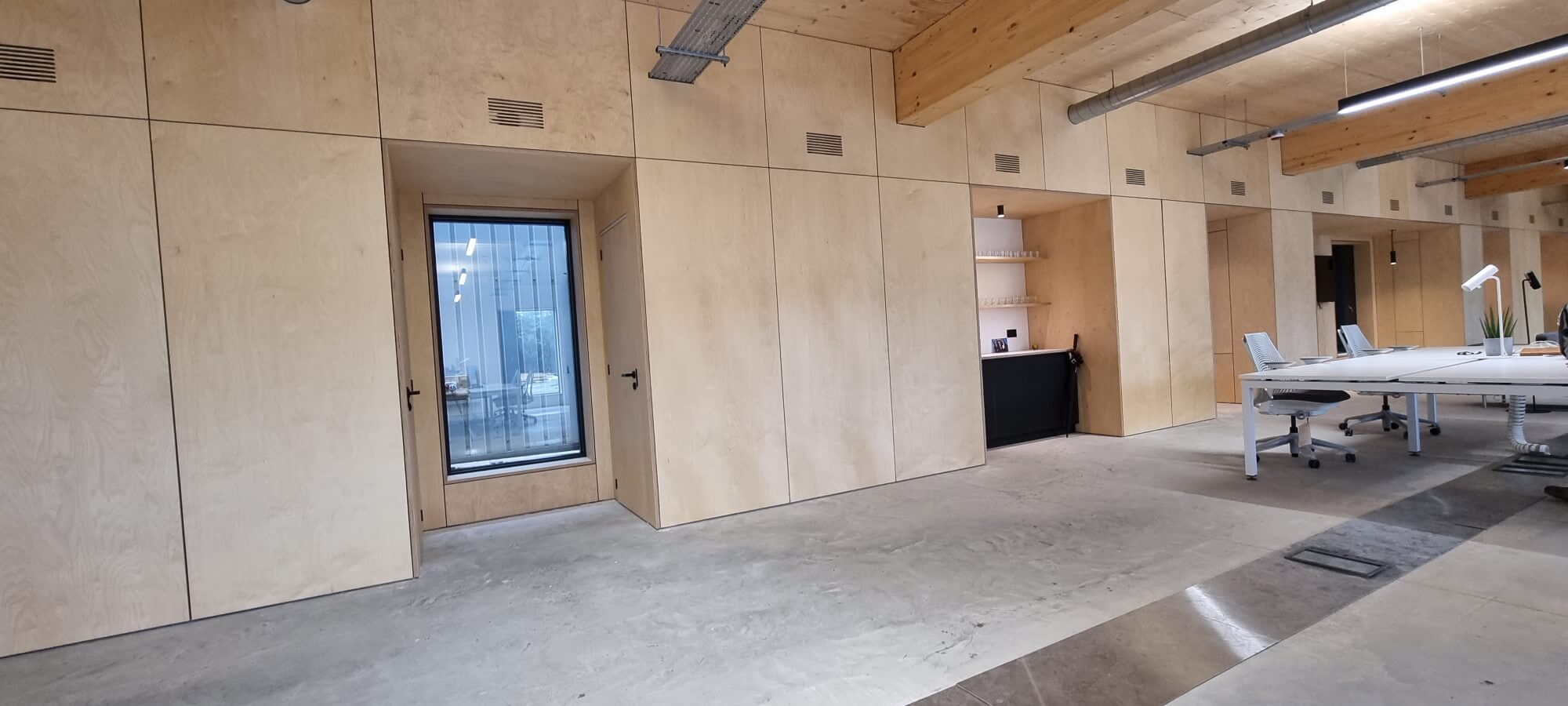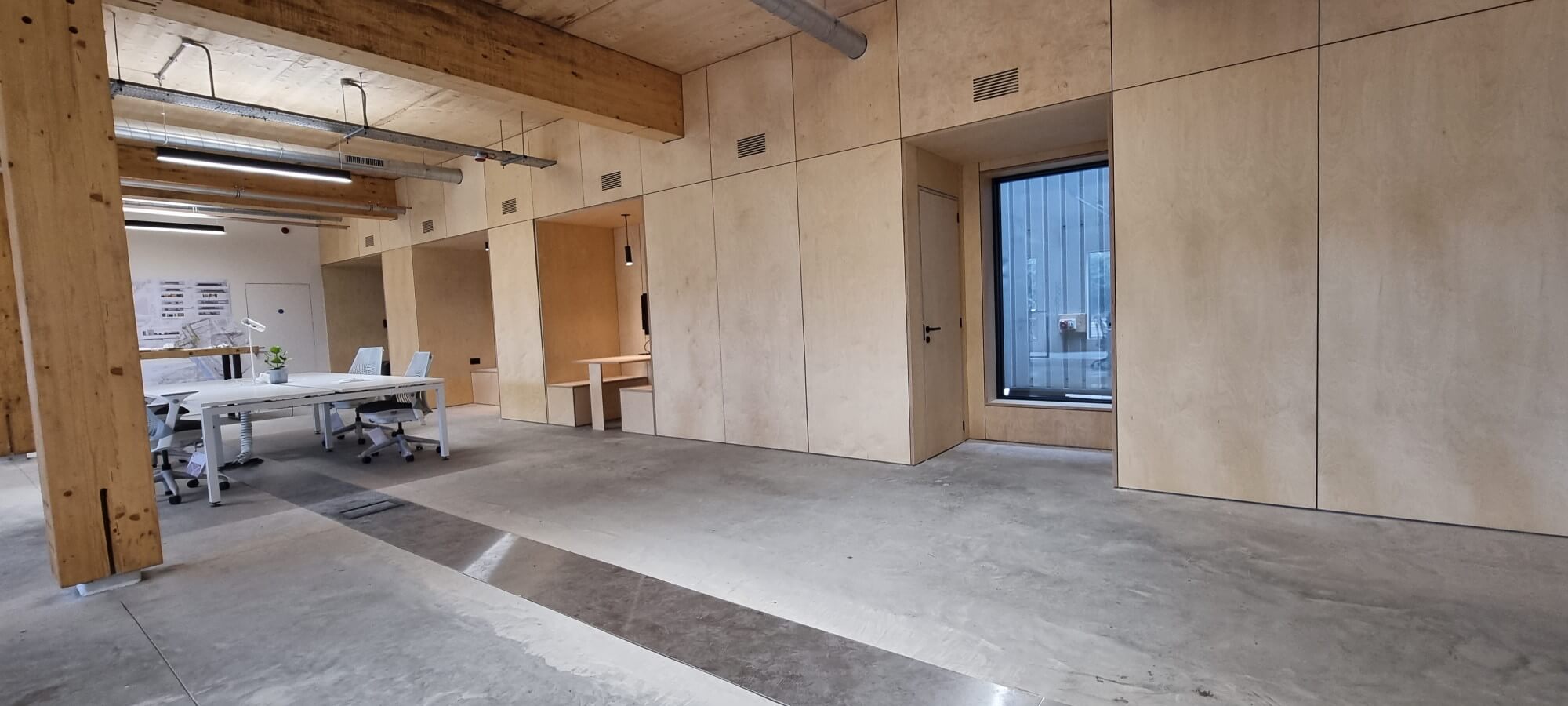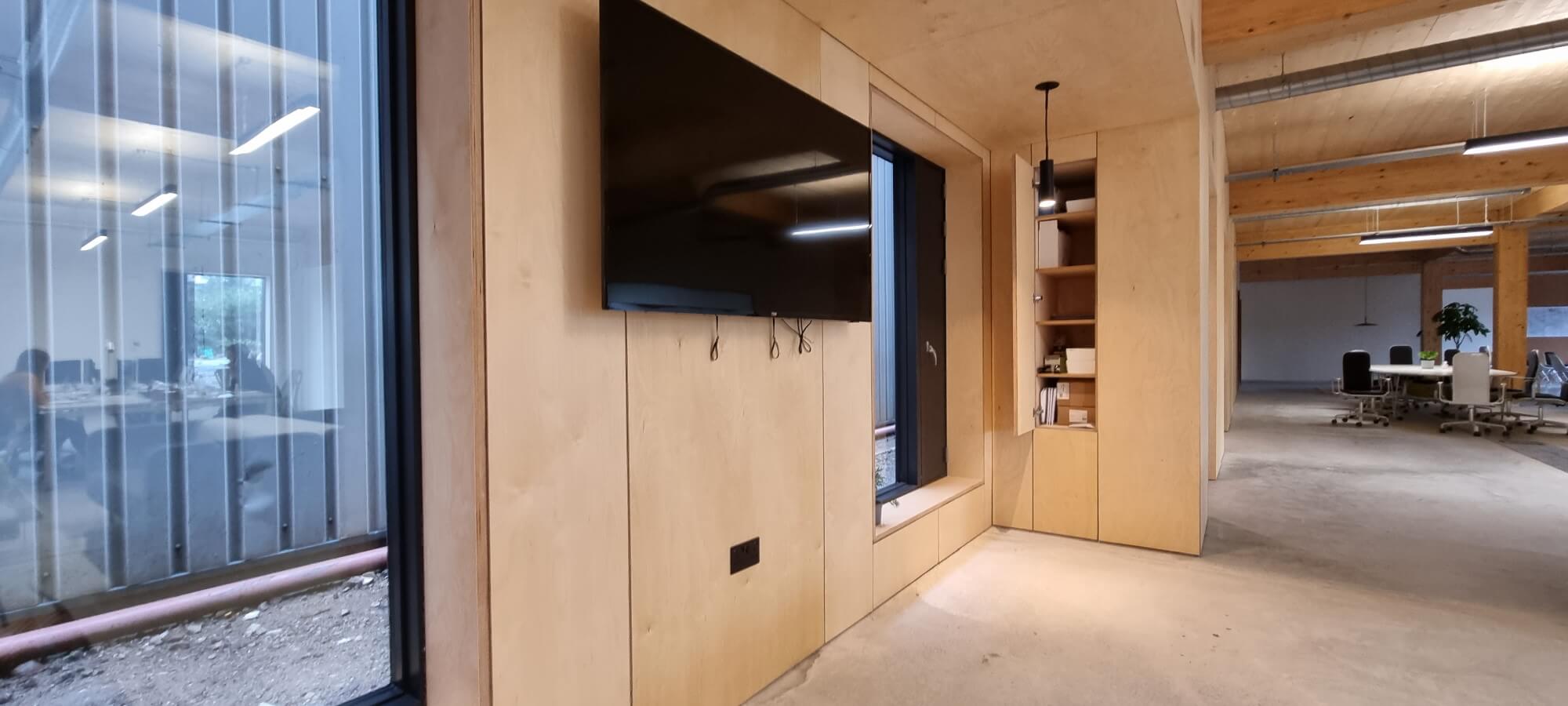 Design, vision and realisation.
Our customer had a precise vision about how the office was supposed to look. Our part was to adapt it available manufacturing technics and components according to available budget and key aspects. Priority was an environment-friendly character which is the CITU GROUP philosophy. The other important factor is functionality and optimal use of the space which is significant in the office spaces. We discussed that aspect with CITU designers and found a compromise between the vision and physical possibilities of the plywood.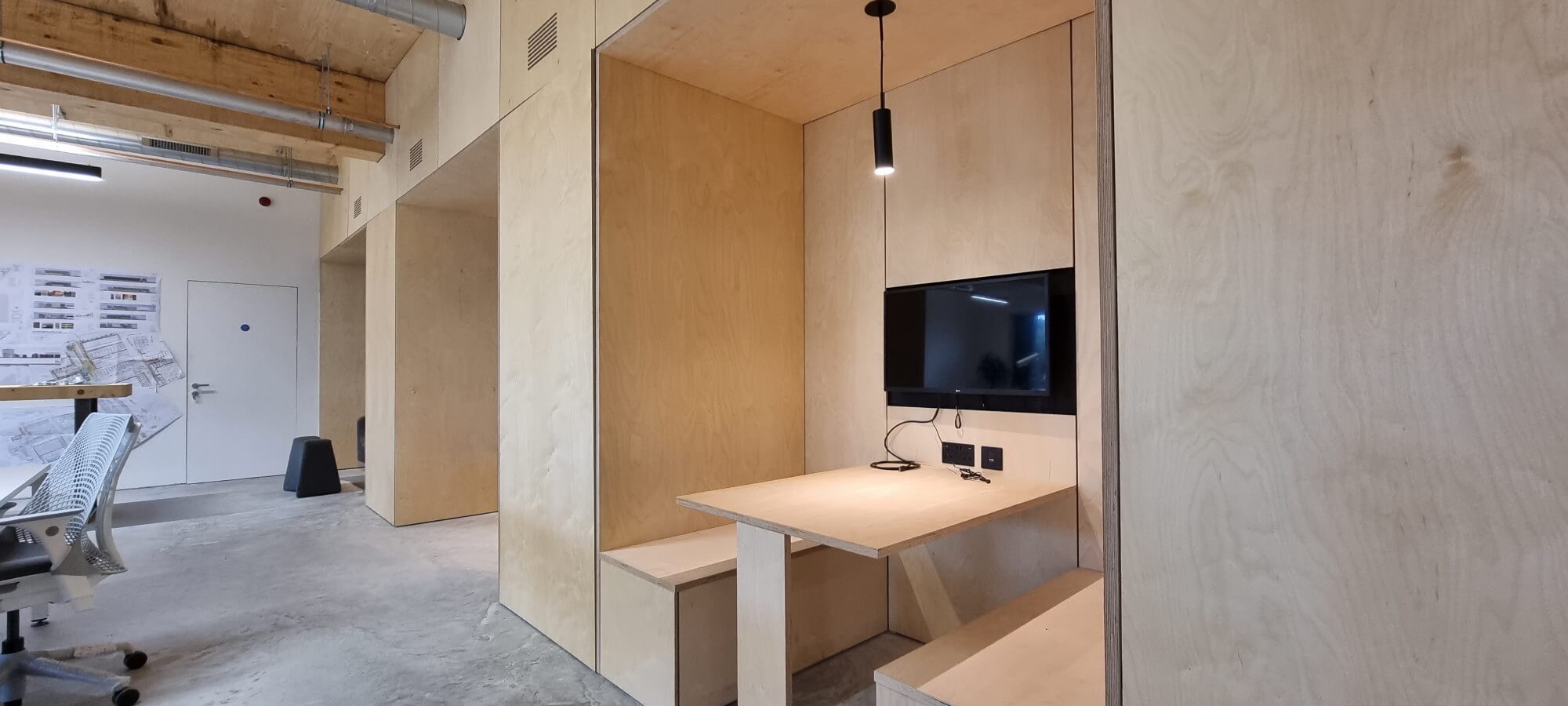 Production and installation
The project was complex and carried on simultaneously with other traders which were responsible for other aspects of the construction work. From our site, we were making sure that all possible tasks will be finished in our workshop where we have optimal conditions to keep quality and production efficiency, and then transported to the construction site at the latest stage.
As a final result customer received a fully bespoke sustainable working space made of fully recyclable materials with a very low carbon footprint which is an important achievement that we are proud of in this project.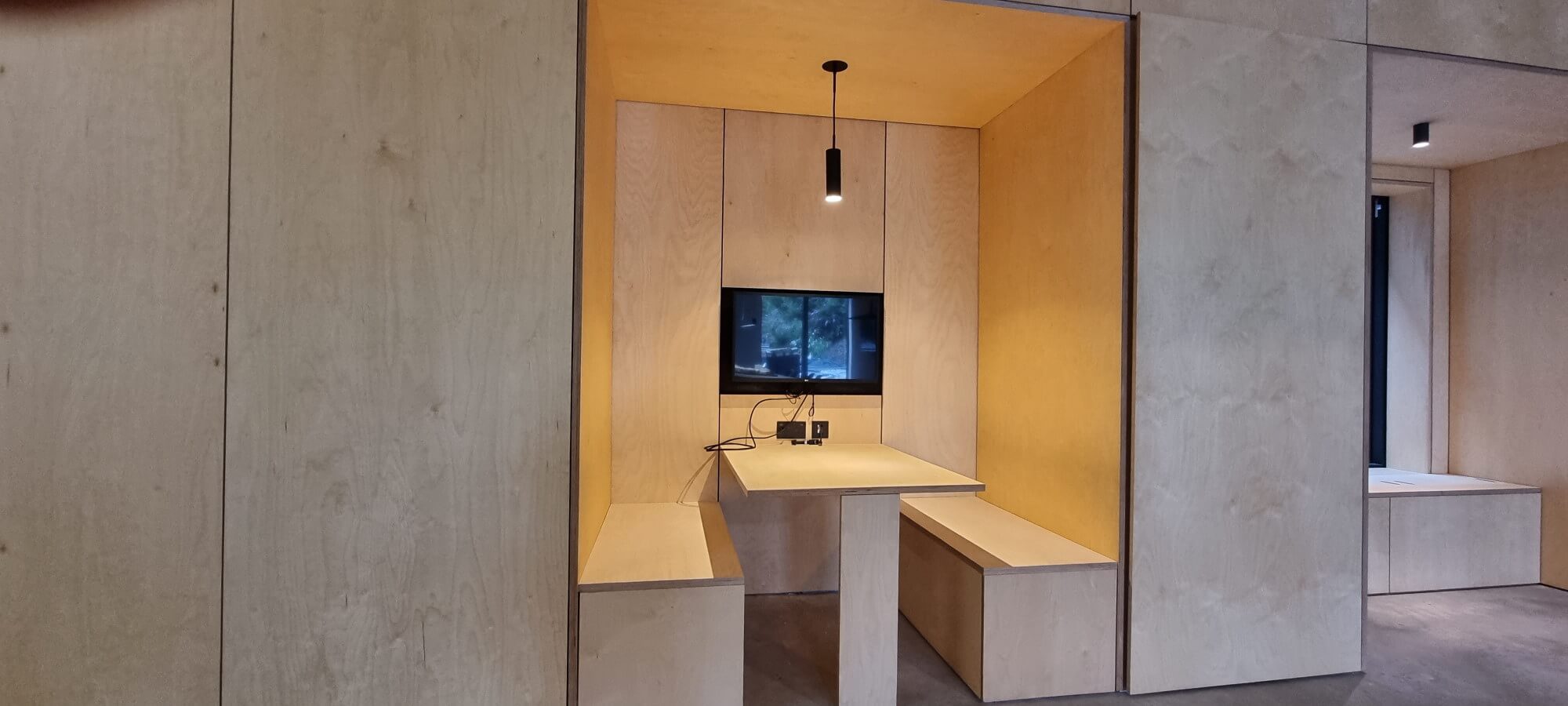 Sustainable ecological office workspace made of plywood.
The scope of work for which we were responsible included: manufacturing
a big lobby multimedia station with an integrated screen and fridge freezers and a number of storage compartments,
4 x kitchenettes and floating shelves with integrated fridges and washing machines finished with Fenix NTM laminates,
2 x desk areas with integrated screens,
4 x spacious seating areas,
multiple storage compartments and shelves covered with push to open plywood doors,
window reveals made of 24mm thick birch plywood,
internal bathroom doors made of 24mm birch plywood
45 meters of a plywood wall fitted and built around ventilation system which was already in place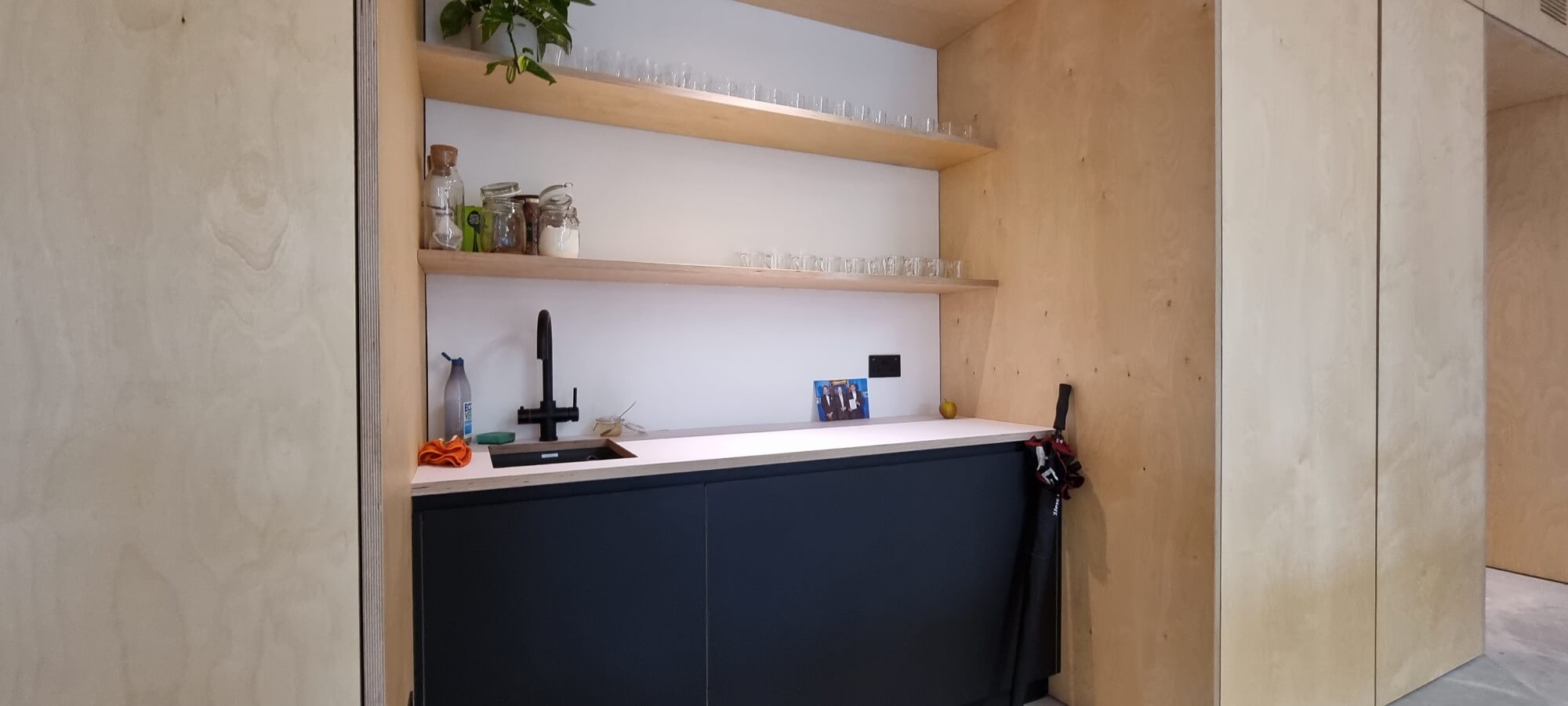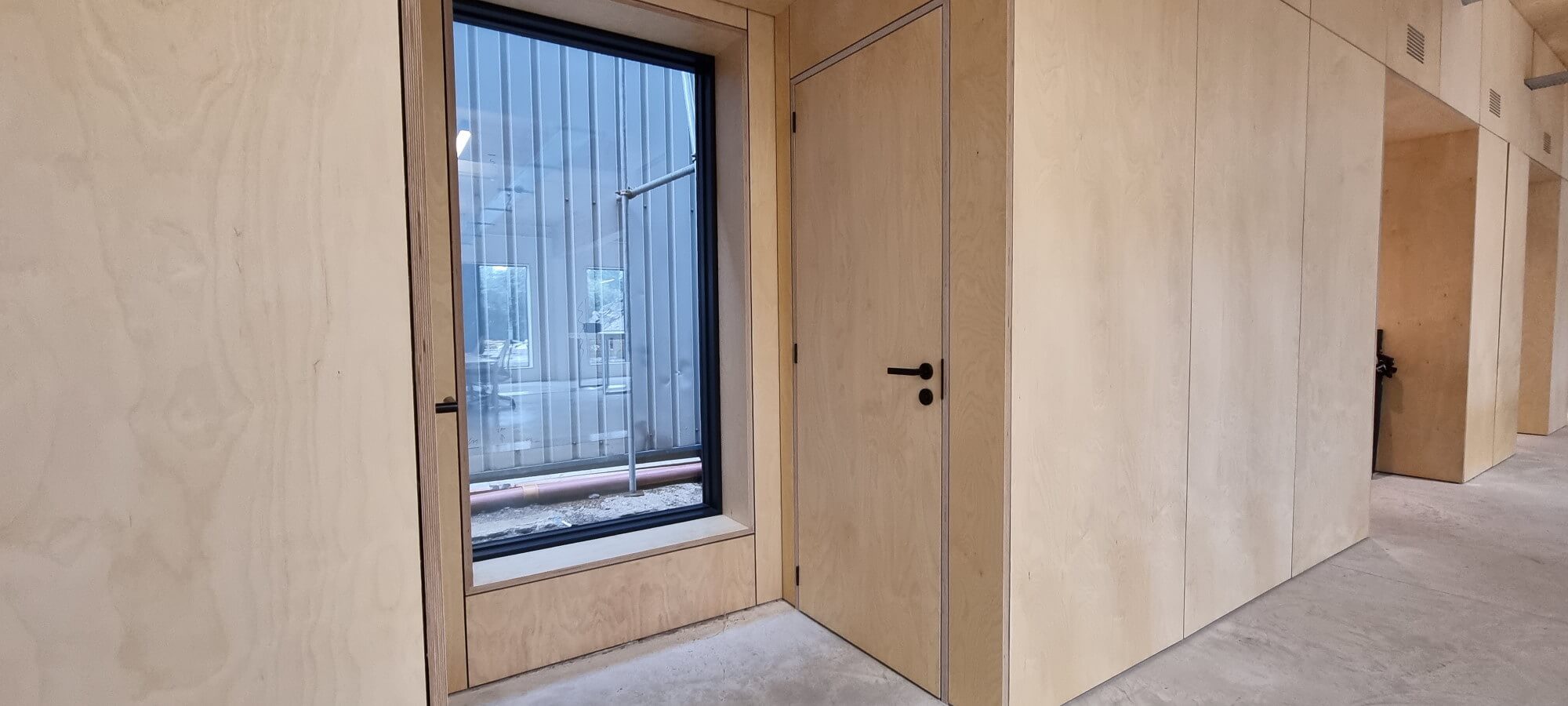 All furniture and construction elements are made of different thicknesses of birch plywood including 12mm, 18mm and 24mm finished with OSMO oil wax and Fenix NTM laminates which match zero carbon footprint requirements.
As a part of that project, we have also manufactured a Fenix NTM kitchen with an island and bathroom vanity cabinets located in the same building. We describe them in separate case study posts on our website.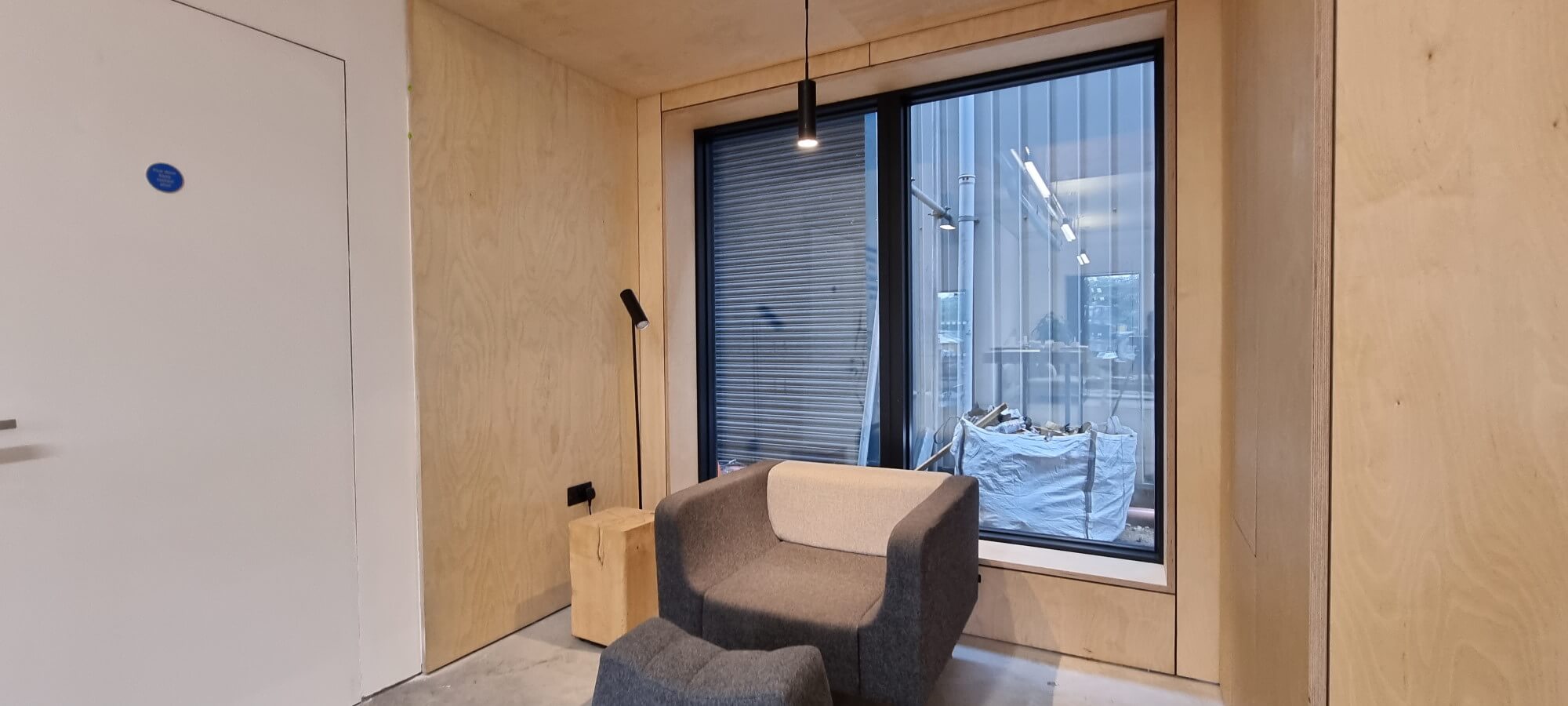 Video presentation of the plywood service wall.
Build your office with us
If you liked the above project and have a similar or different idea about arranging your commercial office feel free to contact us. We are happy to cooperate in the matter of commercial and domestic projects that include any type of bespoke furniture made to the customer's exact requirements.