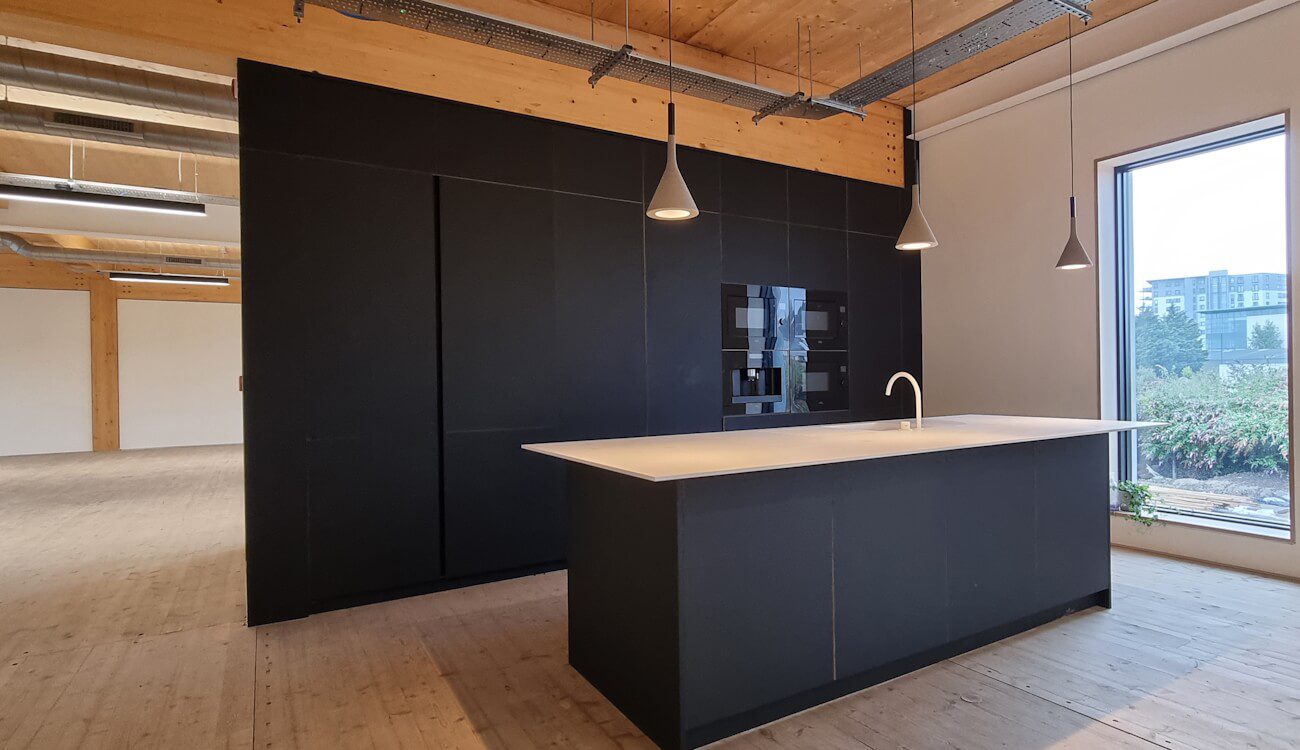 Black Neroingo Fenix NTM kitchen
Today we would like to present a case study of the kitchen project which we have manufactured and installed for one of our commercial customers. Citu is a property developer located in Leeds West Yorkshire providing unique environment-friendly houses. Subiect of our work this time was modern style kitchen from our Fenix NTM range located in the impressive head office. That kitchen was only part of the contract where we are writing in this article.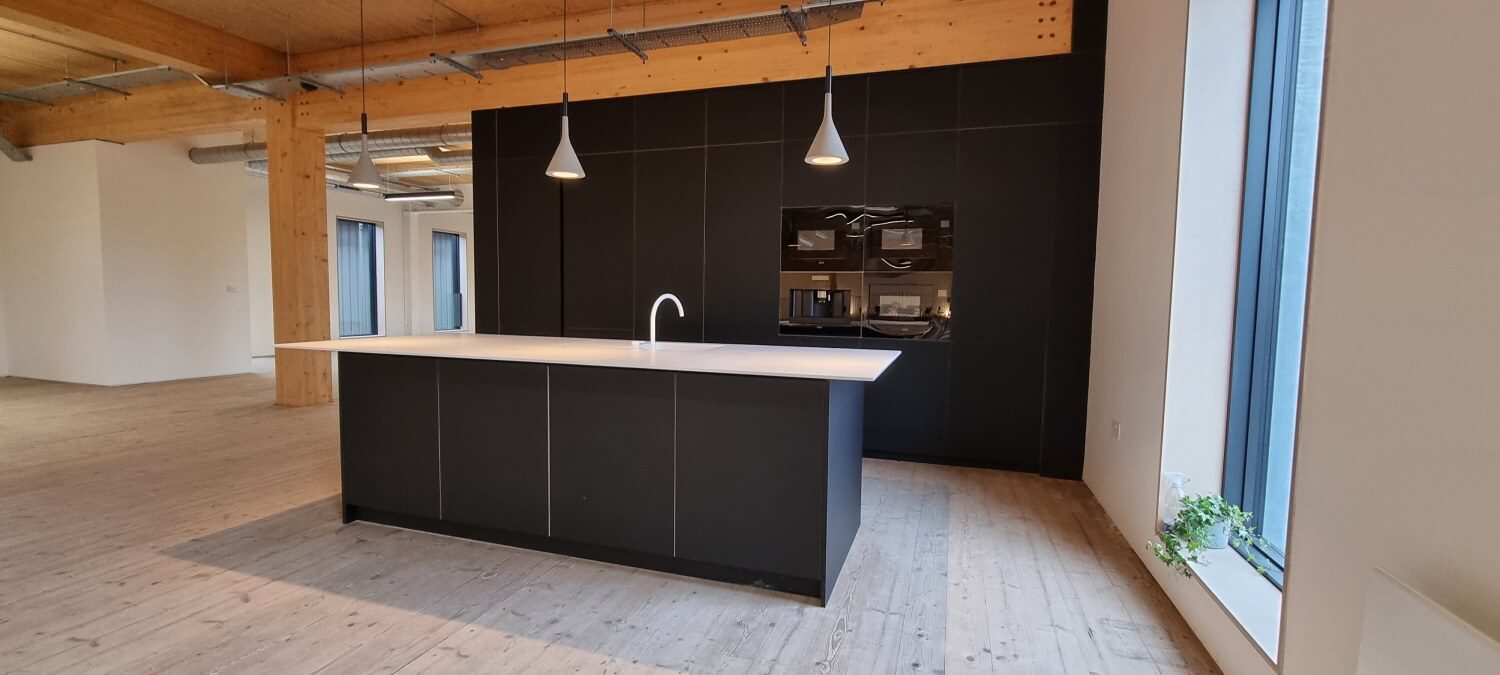 Design and functions of the kitchen
The main purpose of the kitchen is to support representatives, office personnel and have a social/business meetings area. It is located in the spacious guest area which is part of the Citu headquarter. The idea behind the project was to combine modern look, functionality, and what is very important ecological materials. At the same time, the kitchen has to poses most o the necessary appliances which will make it fully functional.
3.6 meters long and 2.7m high main wall is filled with appliances and functional storage space. The kitchen island which is covered with a Corian worktop is 2.8m long and 1.1m wide.
Materials used to manufacture the kitchen
The core of this kitchen is 18mm plywood finished with a combination of Egger and Fenix NTM laminates. All carcases are finished with Egger U999 Black decor. All doors, end panels and plinths are finished with Fenix Nero Ingo decor with exposed plywood edges. The central part of the kitchen was made of bare 18mm birch plywood finished with clear oil wax. The doors are open with a combination of a push to open mechanisms and recessed profiles. All mechanical components are provided by leading manufacturer Blum.

The kitchen worktop
The worktops are made of white matt finish 12mm Corian with integrated drain groves. The under-mounted sink is also made of matching Corian material.
The kitchen appliances
The kitchen is equipped with a number of different drawers and shelves. Appliances including one
integrated fridge freezer,
integrated fridge,
integrated dishwasher,
integrated coffee machine,
and three integrated microwaves.
We can provide that and many more other styles of custom made kitchens to commercial and private customers across the whole UK. Feel free to contact us to find out how to start your project with JS DECO