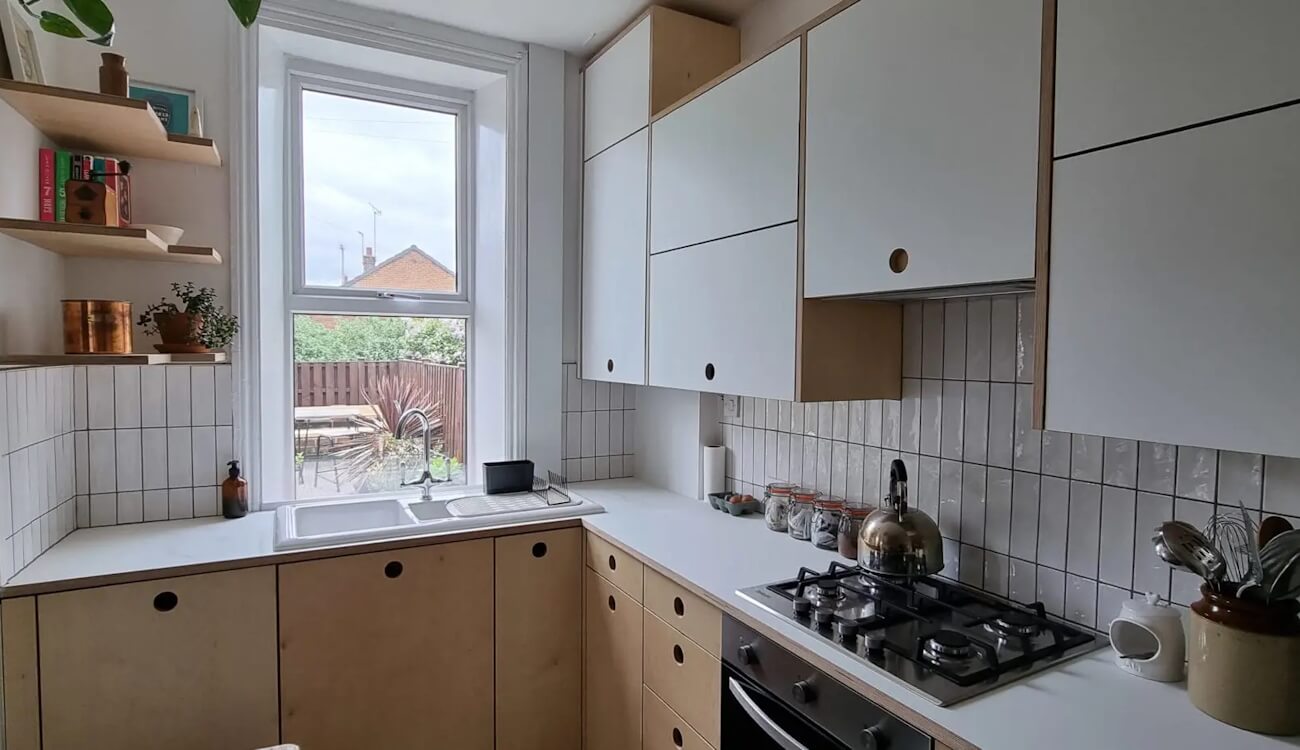 Fenix NTM bespoke plywood kitchen
We recently completed this Flat Door white matte plywood core L shaped kitchen Kitchen for a local client based in Leeds, West Yorkshire. Their main requirement for the project was to optimise available space in a combination of modern and natural styles. After consultations and analysis of the available space, customers needs and budget prepared for the project we started the designing process.
Kitchen design and manufacture.
In that particular case, we recommended one of our most versatile modern options which is Fenix NTM laminate applied on the plywood core. The whole kitchen is manufactured on the base of 18mm high-quality birch plywood. Where all base units were completed with oil waxed doors with routed integrated handles and wall cabinets covered with Fenix NTM laminated handleless doors.
All cabinets have been designed and manufactured to the size of the room so they are extra deep and extra high, giving the user more storage space than standard solutions.
Worktop has been fabricated on the base of 24mm birch plywood finished with highly durable Fenix NTM laminate. There is also three straight and three l-shape floating shelves made of 24mm birch plywood finished with the same wax as the cabinets.
Kitchen furniture Components
All mechanical components which we were using for production including
soft close hinges,
soft close drawers placed around the oven and under the sink to make the kitchen more functional and ergonomic,
and bi-fold lift systems
were provided by Blum and lifetime warranted
Finished project.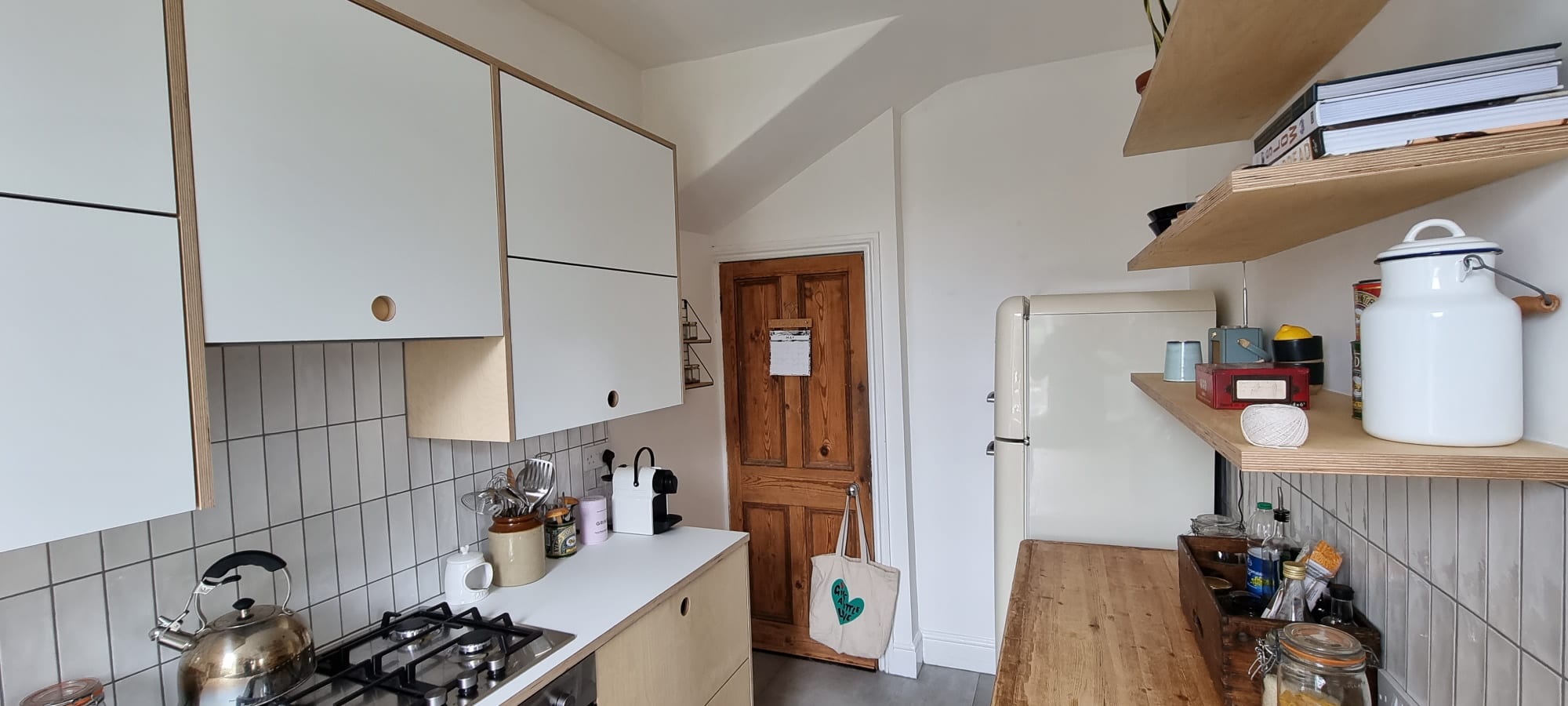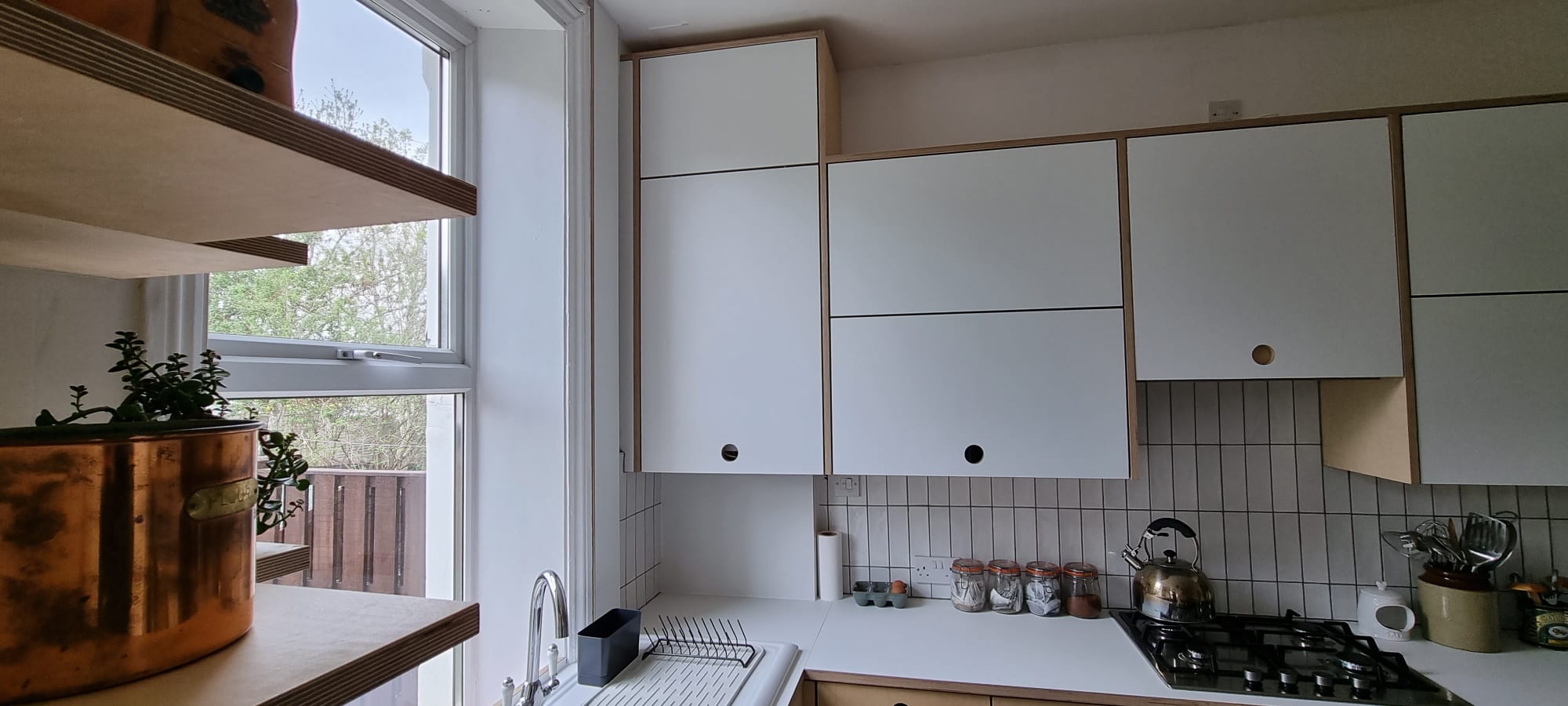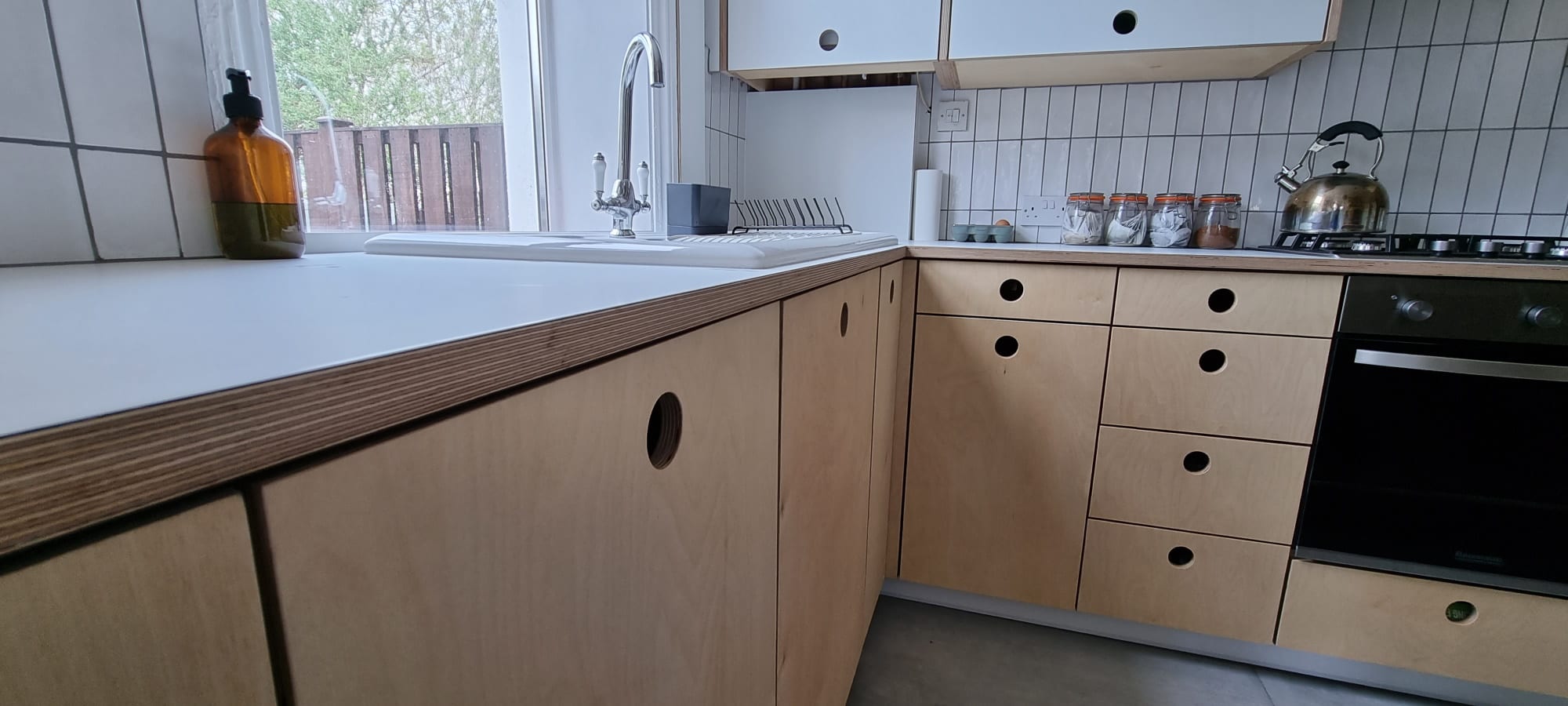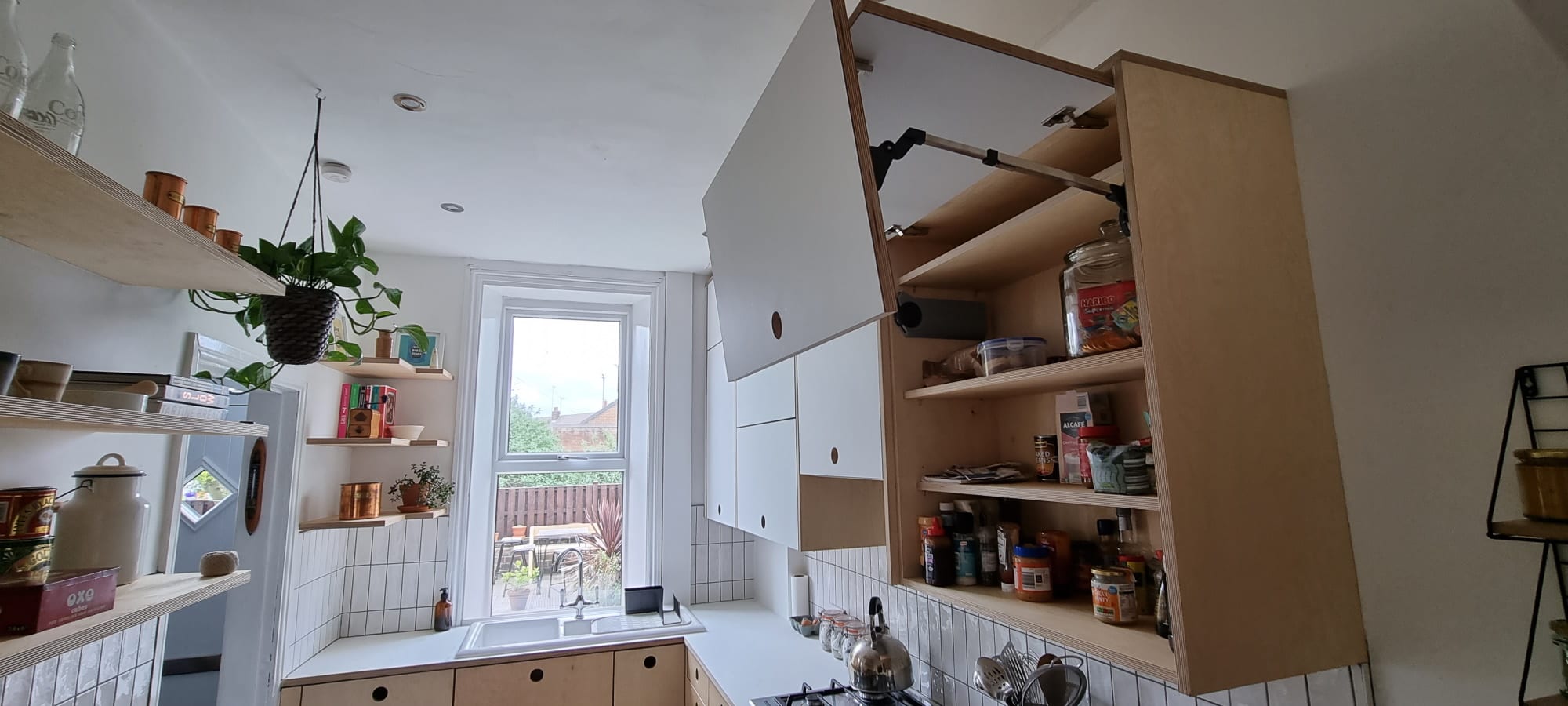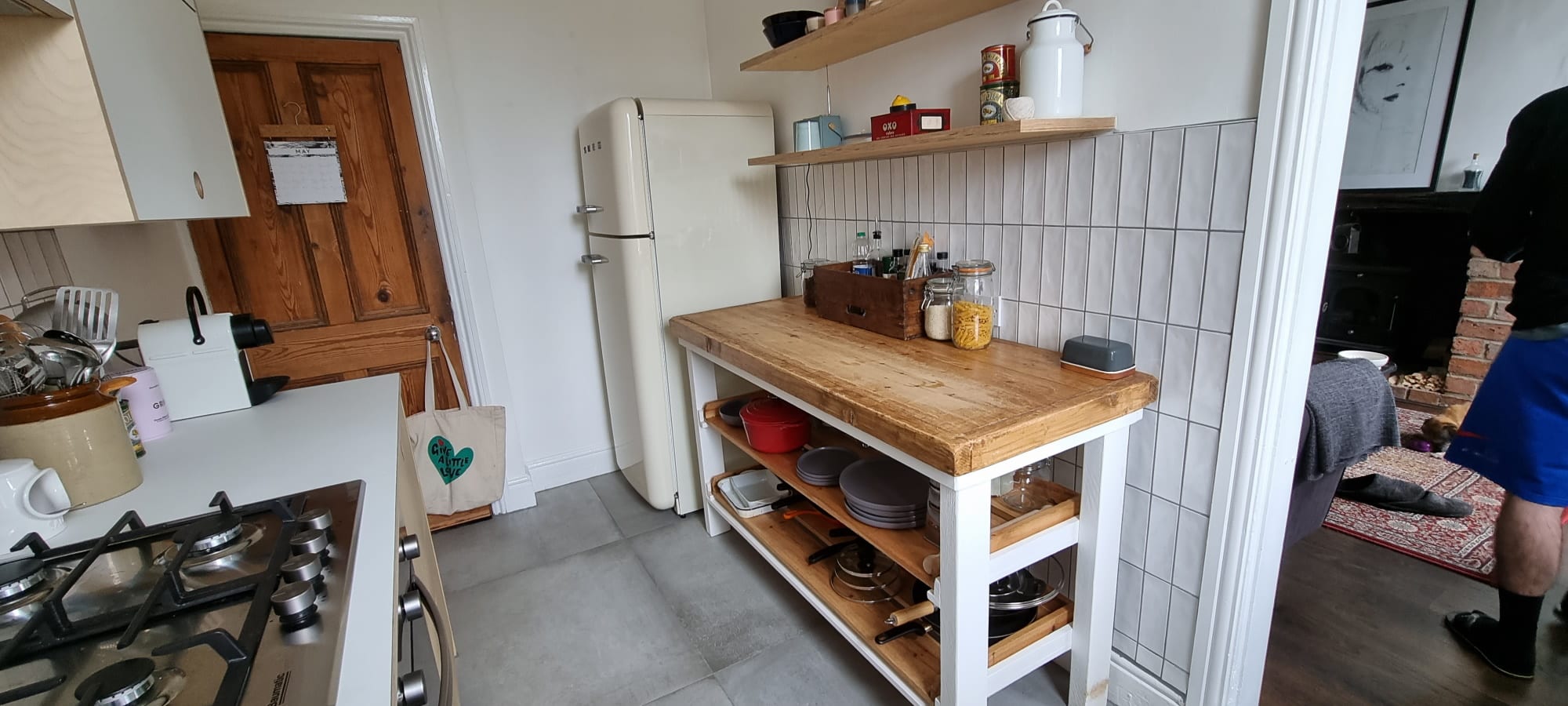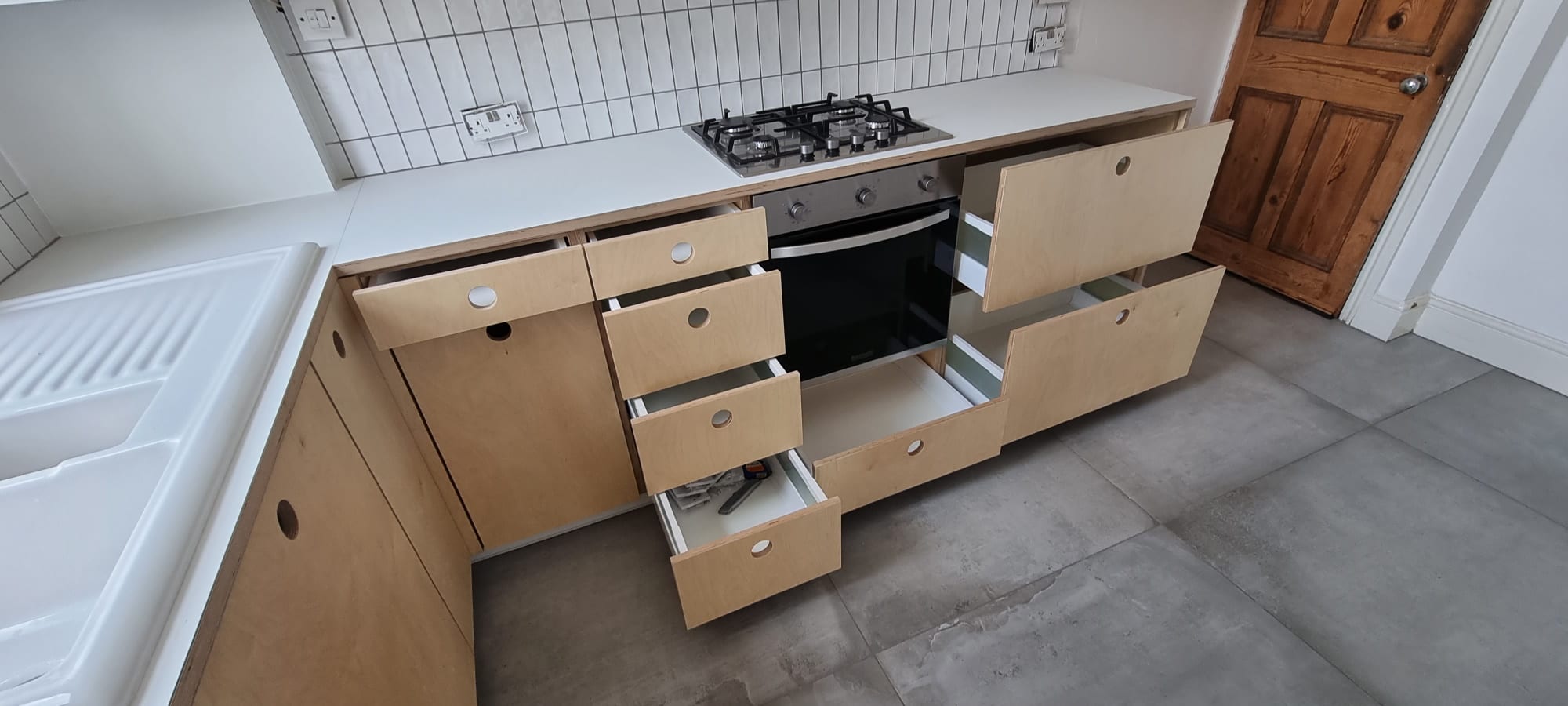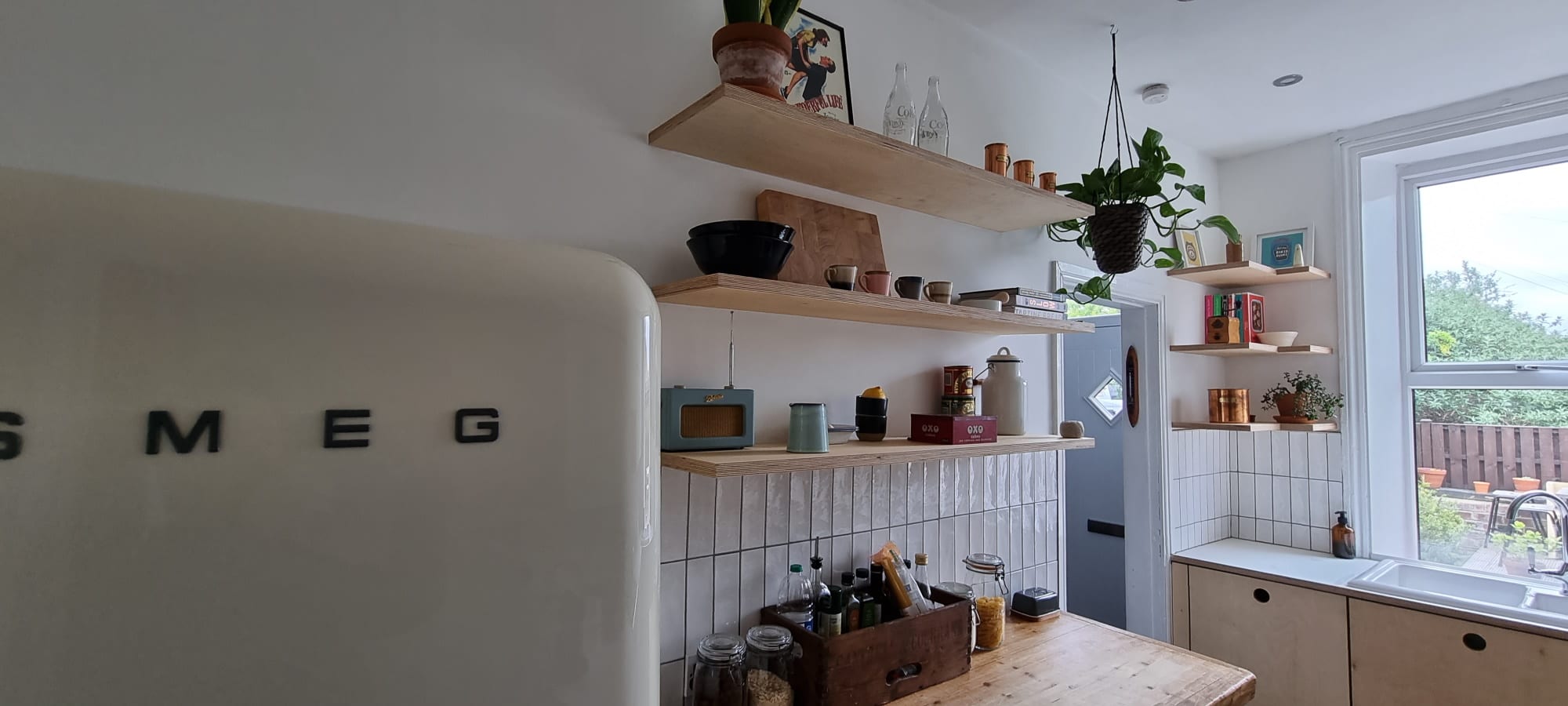 More information about Fenix NTM kitchens which are one of our most popular kitchens you can find on JS DECO Fenix NTM kitchens. There is a wide range of different combinations in which that very innovative and durable material can be applied.
If you like to have a similar kitchen designed, manufactured and installed by JS DECO feel free to contact us and we will be happy to discuss your requirements. We are happy to cooperate with domestic and commercial customers.