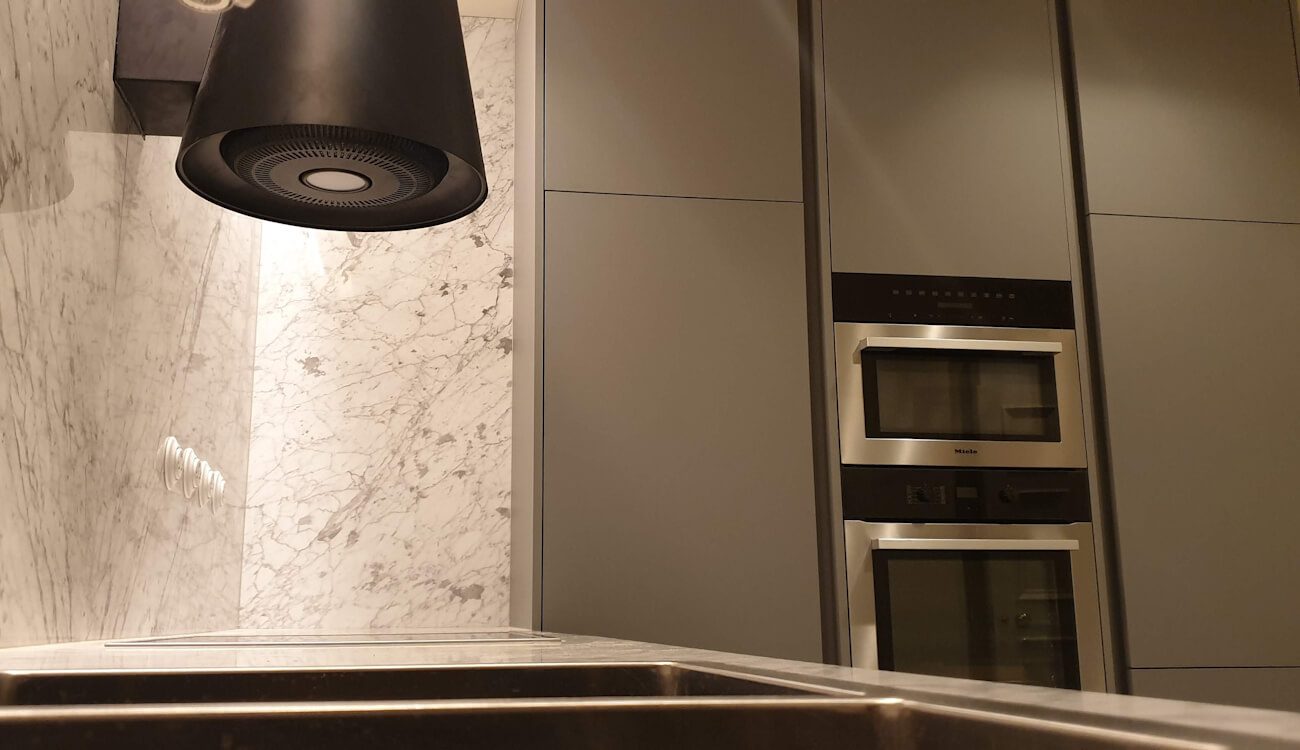 Fenix NTM high spec modern style kitchen, London
One of our high specification Fenix NTM kitchens manufactured and installed for the customer based in London. It was a very interesting project during which we have had the pleasure to work with Ray Goodchild Architects and Boom Construction LTD.
All cabinets and carcasses were made on the base of water-resistant MDF where all visible areas including internal parts of the carcasses and doors were finished with Fenix NTM laminate in
Grigio Antrim decor.

Furniture specification
This high spec handleless kitchen was equipped with Blum glazed Legrabox drawers located in the cabinets under the sink, hob, and ovens making it functional and ergonomic.
150 degrees soft close hinges, 150 mm Kessebohmer pull out basket, Kessebohmer Leman's corner storage solution, Kessebohmer 600 wide larder storage solution.
All cabinets were supplemented with a 30mm thick marble worktop and wall splashback.

Appliances specification
For this particular project to keep a high standard of product, customers decided to use Miele appliances which include
Miele KM 7201 FR induction hob,
Miele h2760bp integrated oven,
Miele KFN 37232 iD integrated fridge freezer,
Miele M 7140 TC integrated microwave,
Miele H 2760 B integrated dishwasher,
BLANCO CLARON stainless steel sink,
Grohe essence tap
Trepol extractor fan
Overview of the kitchen solutions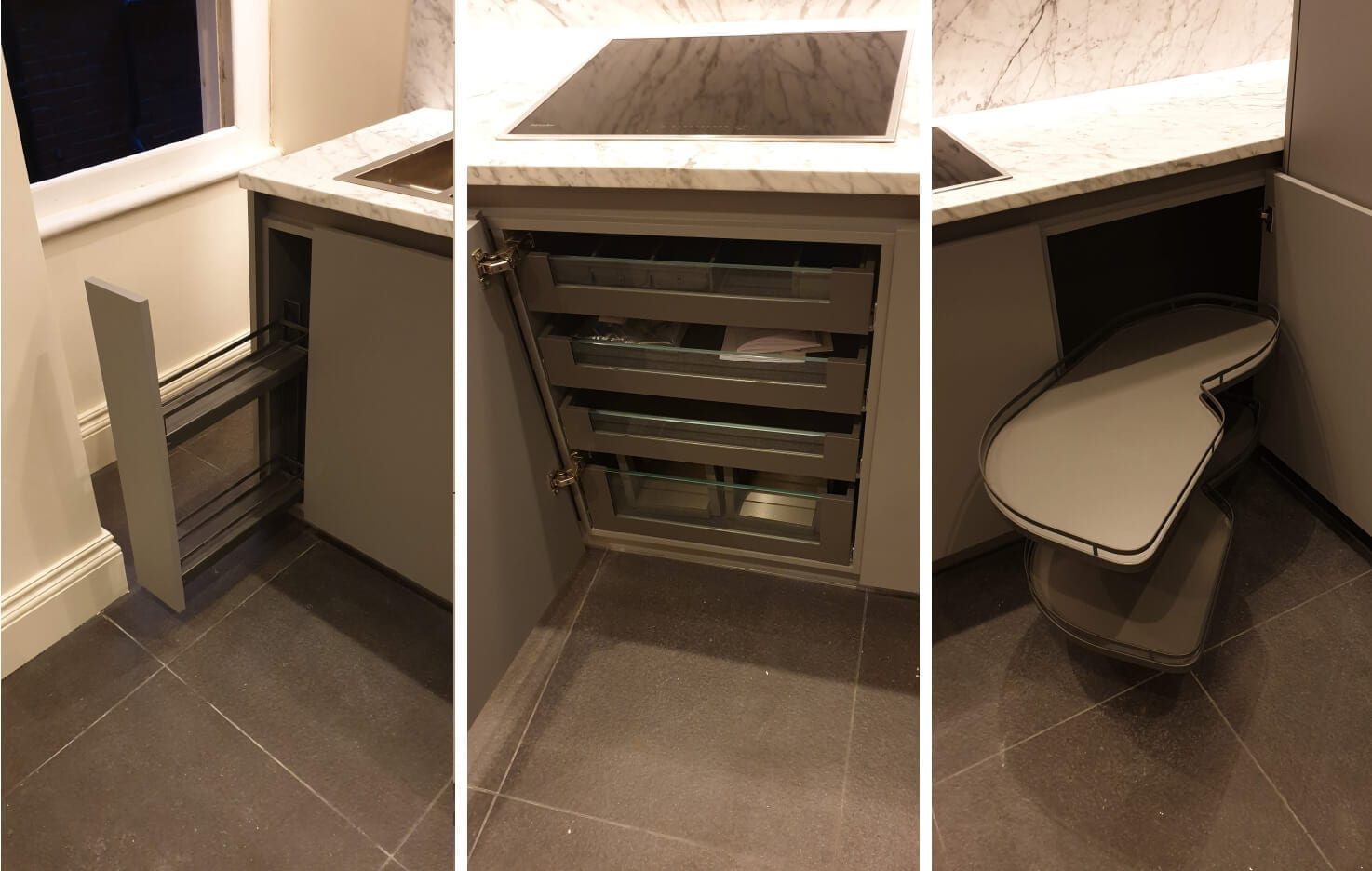 Start your furniture project with us.
All elements of the kitchen were manufactured in our workshop according to the exact requirements of the designers, with the choice of optimal available materials in relation to functions and visual expectations. To find out more about Fenix NTM visit our FENIX NTM kitchens section. Feel free to contact us if you like the project and would like a quote.