[rev_slider alias="landing-page"]
If your life is about perfection then we can help with adding it to your kitchen!
KitchenAid collection is a range of professional kitchen appliances that we install in homes all around Yorkshire and Lancashire. Their outstanding quality will bring your kitchen to the next level.
The whole collection consists of:
as well as small domestic appliances
We believe all kitchens no matter how big or small can be and should be practical and easy to use by the whole family. KitchenAid consist of modular appliances that can be integrated into the kitchen we will design and manufacture for you. Our excellent installation team will make sure it all looks and works perfectly too!
Thanks to our close relationship with KitchenAid we can offer you these exceptional appliances at lower prices than high street sellers. Kitchen equipped with these work of art devices is an investment! It will serve you for years and, if house is destined for sale, they will add value like nothing else. The workmanship, quality of materials and beautiful design create a range that will satisfy even the professional.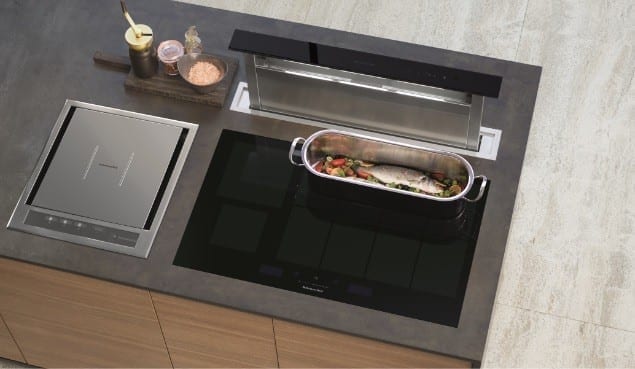 KitchenAid
To learn more about this outstanding appliances we would like to invite you to
KitchenAid website
where you can read in depth about all of its excellent qualities and origin. We are also more than happy to provide you with a catalogue so you can pick your new kitchen with us and ask us for the initial quote.
Empowering you in your quest for culinary excellence.
It is easy. Browse the catalogue  Chose and send us the models of integrated KitchenAid appliances which you are interested in and we will get back to you with a personalized quote. As a Kitchen furniture studio, we will be able to give you attractive conditions in the matter of price and warranty conditions.
Fill in the form to discuss your project