Fitted made-to-measure wardrobes
A wardrobe is the second most important part of a bedroom after the bed. When it's time to renew the furniture, homeowners are prone to choose fitted wardrobes over an ordinary freestanding solution. Built-in wardrobes are a more modern and beneficial choice, as it has plenty of pros, starting with looks and finishing with functionality.
Made-to-measure fitted wardrobes next to made-to-measure kitchens and fitted sliding door wardrobes are another part of our offer. We can provide a wide range of furniture which will be designed and manufactured exactly to the available size of the room and our customer's requirements. All our furniture is personalized exactly to your needs in the matter of visual and practical aspects.
We can prepare for your wardrobe in many available styles starting from a traditional, trough shaker style and a modern, clean style.
The cost of our fitted wardrobes depends on the size and materials used to manufacture the project. We have a big choice of carcass materials, door styles, and types of internal components.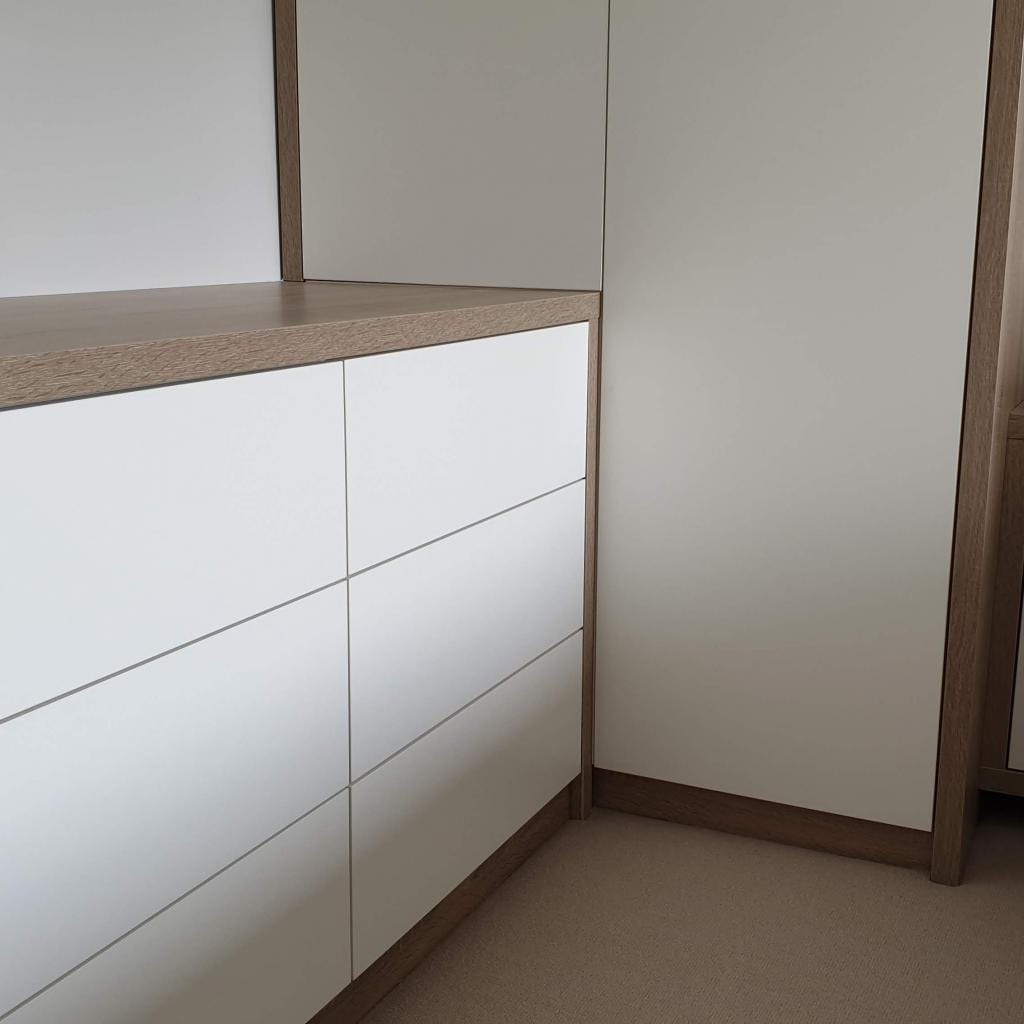 Cost of fitted wardrobe
Our manufacturers provide a wide range of design options for built-in bedrooms furniture, including different shapes and materials.
The idea of that range, like all others in our offer, is to give the customer a chance to optimize the product to the available budget. We can configure wardrobes that start from 550 per linear meter but also, there is a possibility to design and manufacture premium range items that will oscillate between £1000 – £1500 per linear meter.
It all depends on the customer's requirements and available budget. If the client encounters the choosing of a fitted wardrobe for the first time, we provide them with full consultation on any question they have.
Design variation for fitted wardrobes
The most winning thing about wardrobe inbuilt is their flexibility. Among many options, you can purchase the piece of furniture that will fit in your house seamlessly. Below we'll highlight the most common design solutions for fitted wardrobes:
Walk-in wardrobe – is a perfect solution for houses with a spare room. You can turn it into the whole dressing room with shelves, drawers, and hanging rails;

 

Wardrobes around the bed – will do for the rooms with a lack of free space. It's not only functional but also quite a modern and good-looking solution. The cupboards go over the headboard of the bed and create additional space for all stuff you need;

Alcove fitted wardrobes – not every room is the same; if your bedroom has a peculiar shape, alcove wardrobes will help to fill the space;

Wall-to-wall fitted wardrobe – is the most common choice of homeowners. You can decide on the height, depth, and interior and exterior design.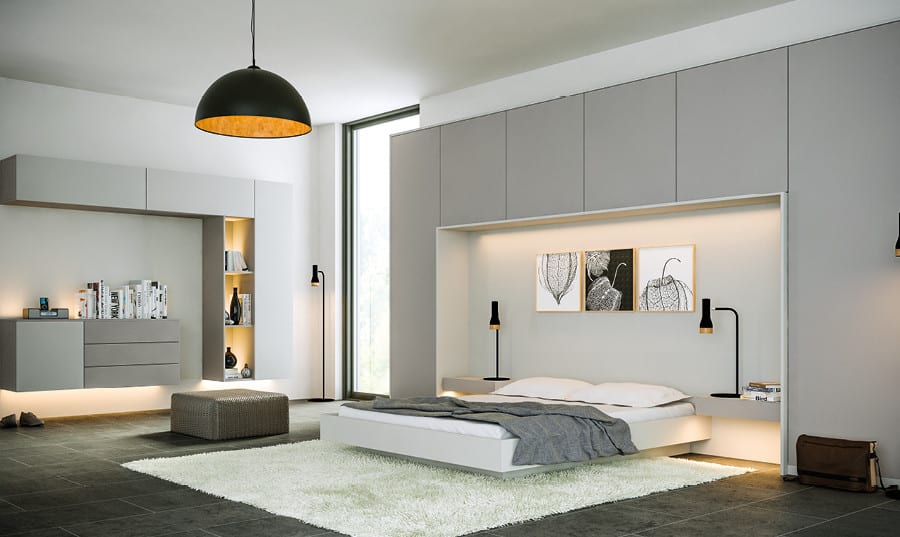 Types of fitted wardrobes
Except for design variation, we provide a great selection of materials. We can make wardrobes with the use of
laminate boards –

it is a budget-friendly, waterproof, and easy-to-maintain solution. You have a broad selection of colors as well;

high gloss and matt acrylic boards –

both high gloss and matt acrylic are fabulous materials that will make your room look presentable and tidy. Clients can choose from an impressive collection of colors;

natural wood veneers –

veneers are made of thin sheets of wood and are a great option for those who love natural-looking wood boards but can't afford solid wood;

solid wood –

is a classic, durable material that adds richness to your room. On the other hand, it's more expensive;

reclaimed wood –

unique, eco-friendly, and reliable material. A perfect one for a rustic theme;

glass in aluminium frames –

 

is a simple, functional, and versatile material for wardrobe. It can fit both in traditional and modern interiors. High-quality and smooth roller operation is another prominent feature of it.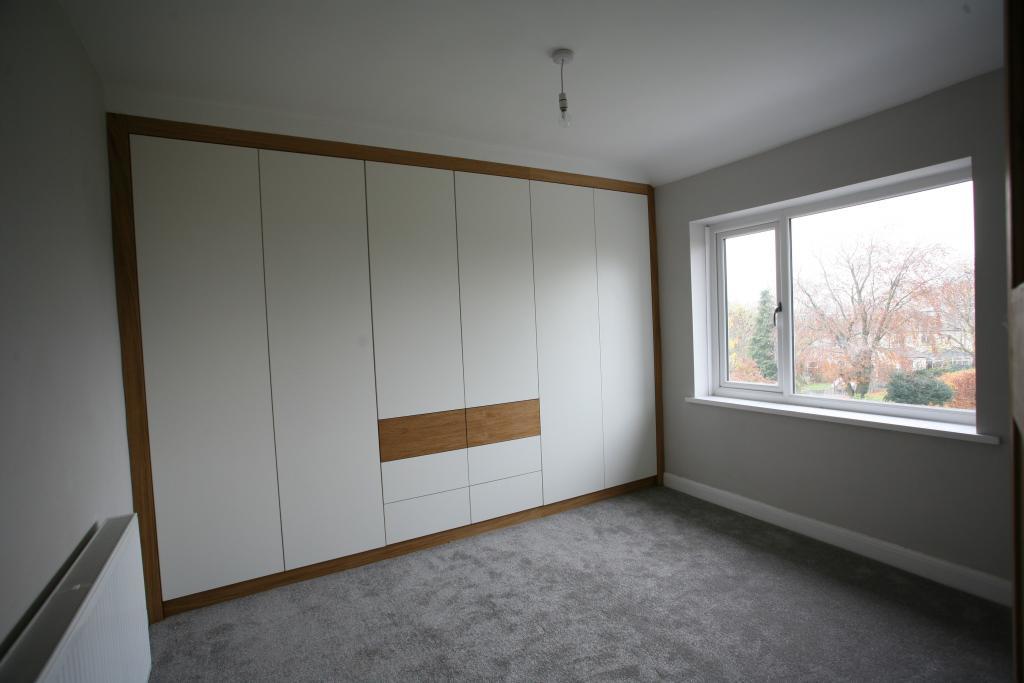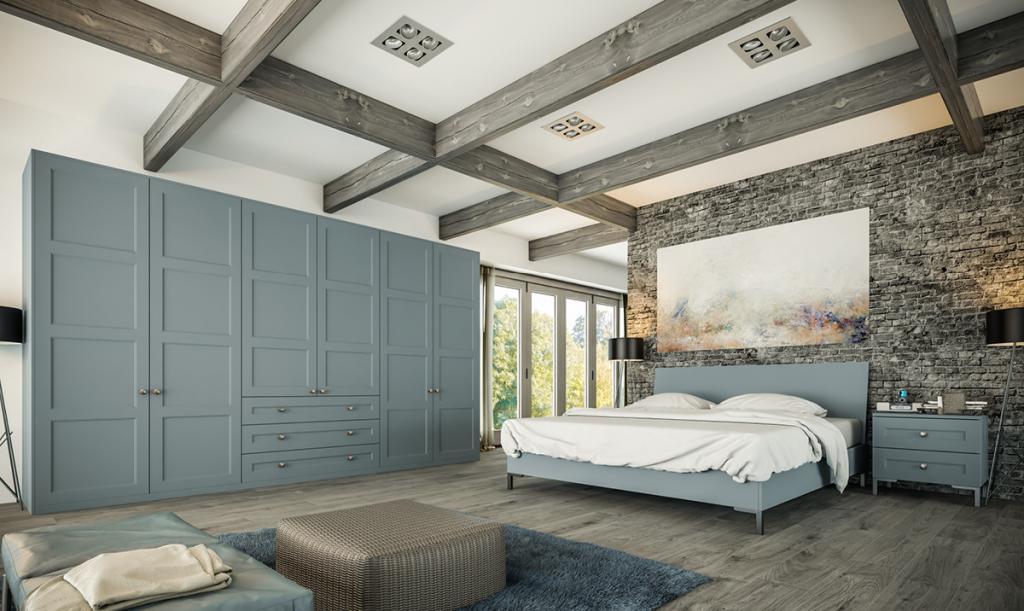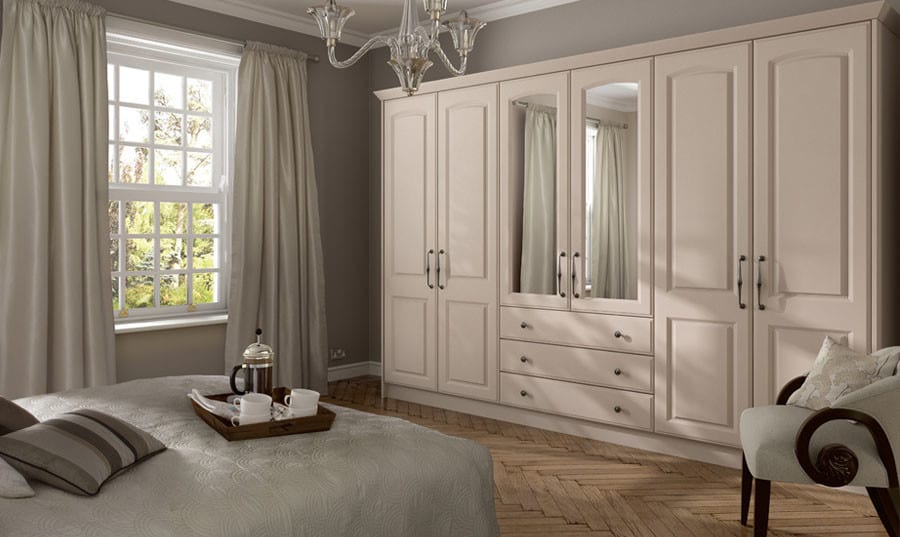 The best way to find out more about what kind of furniture we can prepare for you is by visiting our studio/workshop, where we design and manufacture our projects. We will be able to present possible materials and solutions and have a chance to look at how JS DECO wardrobes are made.
FAQ
What is the difference between fitted and built-in wardrobes?
There is no difference between fitted wardrobes and built-in wardrobes. Both phrases are used to describe the same thing.
What are fitted wardrobes?
  A built-in wardrobe, or fitted wardrobe, by definition, is a closet custom-designed for your space. It fits into your bedroom and cannot be moved once fixed. So in simple terms, a built-in wardrobe is literally a cabinet that's built into your wall cavity and created to fit perfectly within your living space.
JS DECO has been awarded a number of certificates and awards which confirm the quality of our product and services.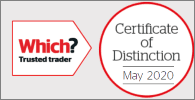 Are you ready to start your project? Ask for a free consultation and arrange a visit to our furniture workshop – studio!
Fill in the form to arrange a consultation.