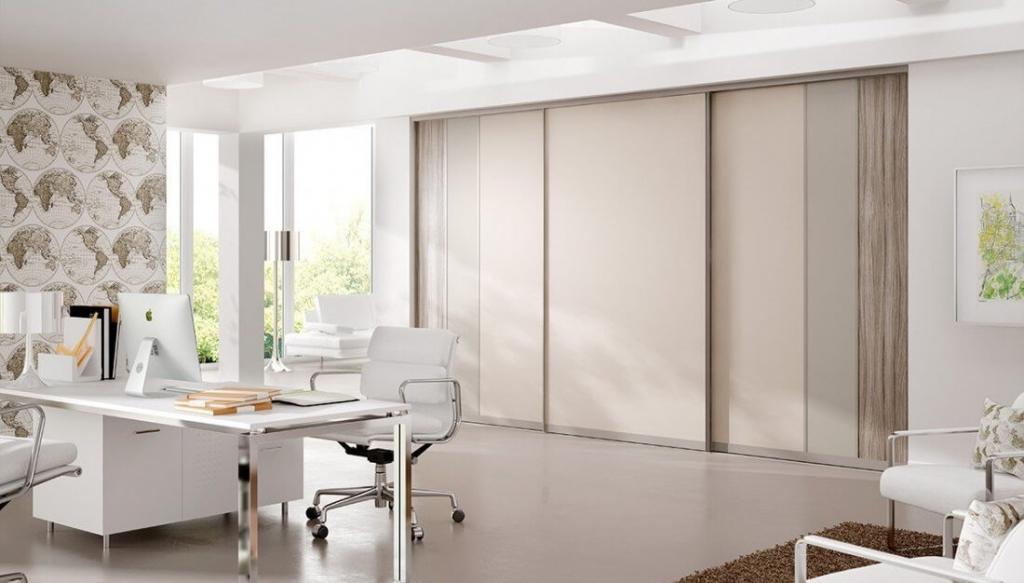 JS DECO Sliding doors wardrobes
     The colour of the walls, the type of lighting, the style, shape, and size of furniture all play an integral part in creating a specific tone and atmosphere in any bedroom. At JS DECO we run away from 'common' and specialize in the design manufacture and installation of made to measure, bespoke/custom made furniture products including made to measure sliding door wardrobe.
With years of experience behind us, gained in the UK and European market we have developed a product which combines quality and reasonable price. If you would like to find out more about Jacek Sobis man who stands behind the JS DECO label feel free to visit our About section. 
If you are not interested in the background of our business, let's get to the point and have a look at what can we offer you in the matter of organizing your bedroom, and more specifically in case you are looking to implement a sliding door wardrobe.
Made to measure sliding door wardrobes.
Same as made to measure kitchen furniture, this kind of project requires a lot of care about details to give an attractive impression and comfort of use, but the effort pays off with impressive results. A sliding door wardrobe is one of the best ways to maximize the potential of available space in your bedroom, at the same time adding an attractive visual feature. It is for sure beneficial and worth considering a solution.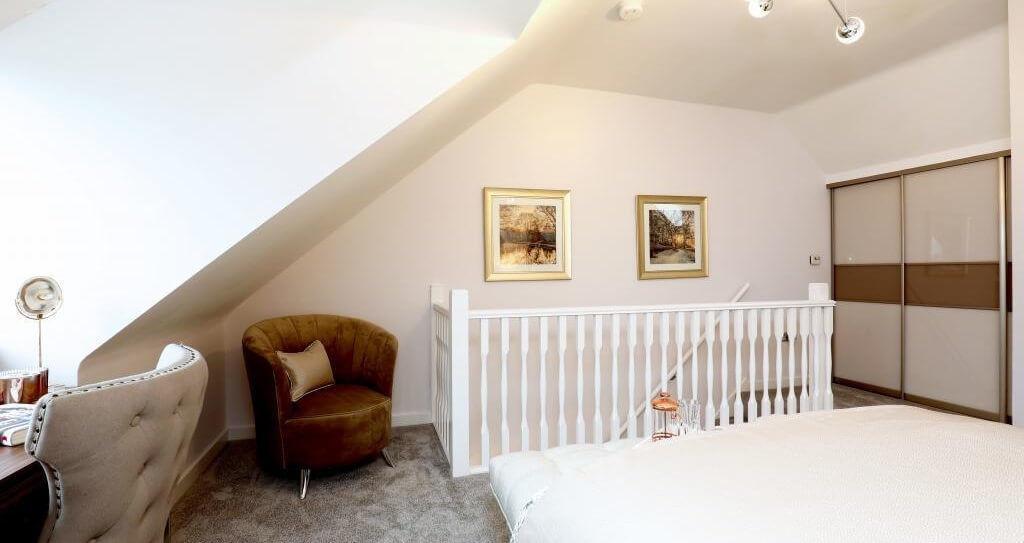 Multiple door colour and pattern combinations.
All wardrobes which we offer are made to measure, available in many different materials and colour combinations. We give our customers the possibility to choose from various options of door finishes and materials, including types and shapes of handles and materials used to manufacture door panels.  Key factors in that subject you cant find below:
Panel materials: satin and gloss glass, mirrors, laminated chipboard, veneered MDF, clear glass
Aluminium frame construction
Wide range of finish options for handles
High quality bearing wheel runners
Soft-close option
10 years warranty for the door runners
And what is most important we can combine all of them exactly to your needs in horizontal and vertical variations.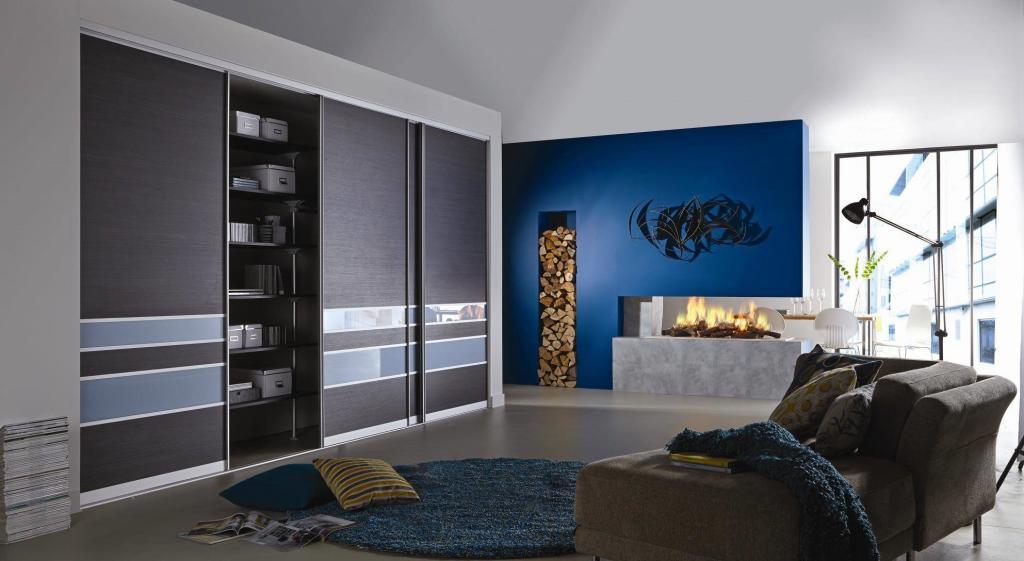 Interior of the wardrobe
Wardrobe doors are important from the visual point of view, but there is also a practical part of the project. In that subject, our customer again receives our full attention and flexibility, limited only by physics and budget.  Our wardrobes may contain
shelves systems
drawer systems
pole systems
Led lights
inside mirrors
lift systems
and practically anything available on the market that our customer would like to have implemented
We will design the inside of the wardrobe precisely to your requirements. We will advise the best solutions and provide you with rendered visualization where you will be able to see the shape of your future wardrobe.
Below there are the most popular modules which you can include in your quote query. We can make them in various sizes to optimally utilize available space.  Of course, as a bespoke furniture maker, we are not limited to them. If the customer needs a different configuration it is not a problem at all. We can manufacture it in our workshop exactly to your needs.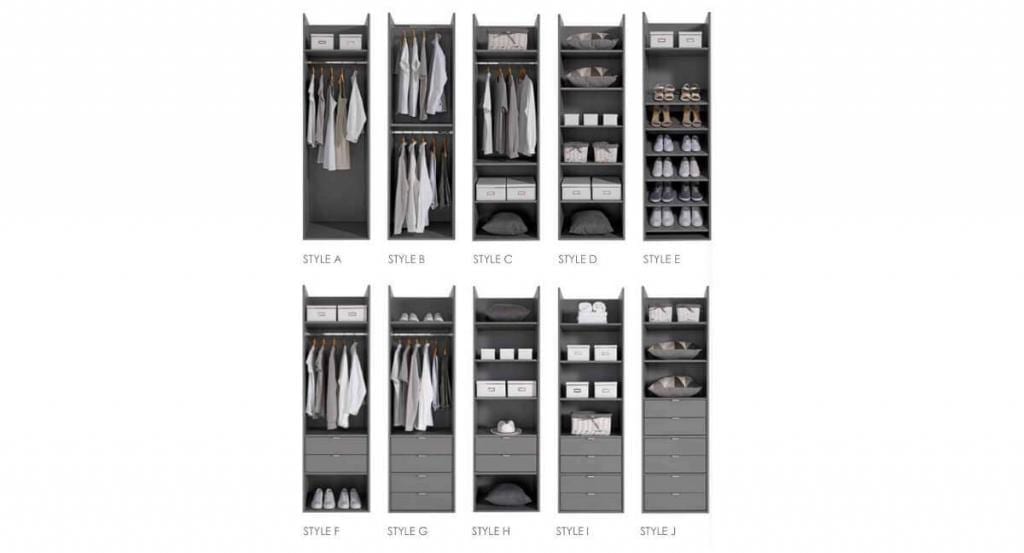 How much does the sliding wardrobe cost?
The cost of a sliding door wardrobe depends on many factors. It is influenced by:
size,
number of doors,
type of materials used for the production,
internal configuration
At JS Deco, we are focusing to offer wardrobes manufactured with high-quality materials, made to the exact sizes of the available space. Because of that, we may not be competitive in the matter of price to the mass-produced furniture. But with confidence, our prices are competitive in our niche of mid-range and premium-quality furniture.
Most of our projects close in the budget between £1500 and £4000. Converting that to prices per linear meter it oscillates between £650 to £1300 per 1m of the wardrobe and depending on the configuration.
Some of our clients ask about implementing into the project luxury equipment, then the price may exceed mentioned budgets.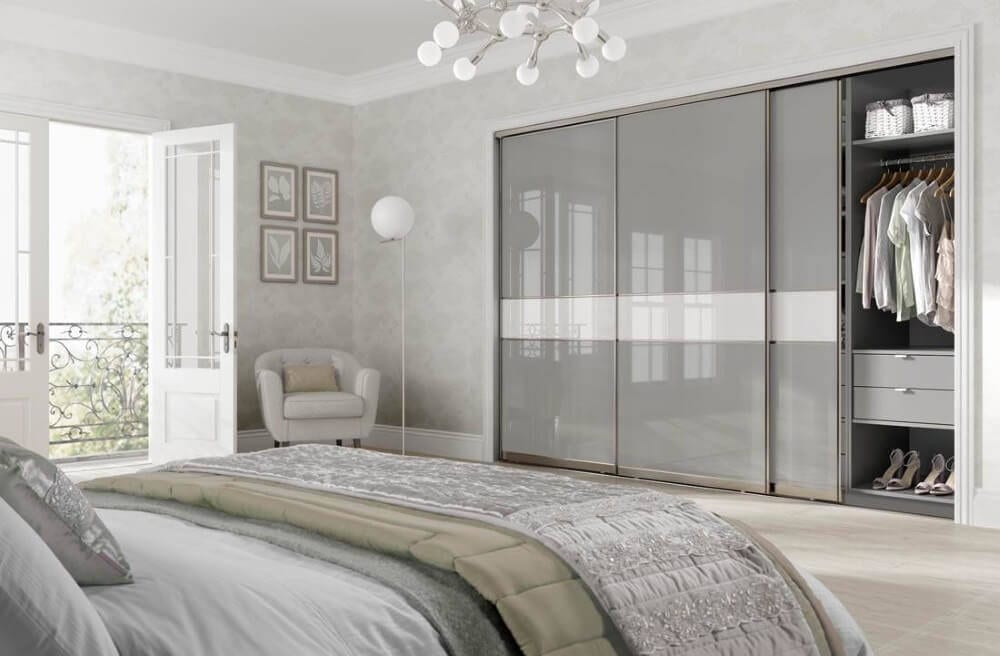 Where we deliver and install our sliding doors wardrobes.
For this type of product, we provide design, manufacture, and installation service for private customers based within 80 miles radius of Wakefield including Manchester Leeds, Bradford, Sheffield, York, Nottingham, Hull, Middlesborough and more. For commercial customers, we can extend the distance depending on the size of the order.

How to Order your Sliding Doors Wardrobe?
Check samples of sliding door wardrobe configurations
In the online brochure which you can see by clicking the link below, there are sample colour and material arrangements for doors and the wardrobe inside. Feel free to use it as an inspiration, but remember it does not limit our possibilities to design different options.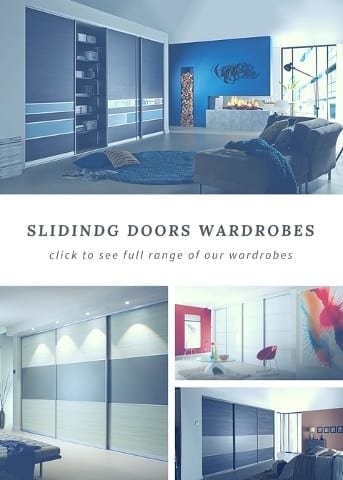 Get a Free quote for the wardrobe made precisely to your requirements.
It is easy and quick.
We can provide a no-obligation quote in two ways:
Visiting our workshop/studio
Arrange an appointment

via email or

phone to visit or showroom where we can talk through your needs and recommend available configurations materials. All we need at that stage is the approximate size of the  wall where the wardrobe will be placed
Remote valuation 
To save your time and make the process easier and quicker, we can give you a quote via email. If you prefer to use that option, start from :
See our

e-brochure

, chose the preferred style of doors, and inside modules that you would like to have in your wardrobe,

Contact us via email

and send information about: the style of doors (provide page number), types of modules(page 76 in the e-brochure provide types of preferred modules), height and width of the wardrobe, and location of work.
If our valuation and design meet your criteria, the next step is visiting your home where we take accurate measurements, confirm materials and sign the contract. After that, your project is placed in the production schedule. 3 to 6 weeks later (depending on the amount of work) your personalized wardrobe will be installed and ready to use.
Check our finished projects
Finished projects of bespoke kitchens and sliding door wardrobes
Since the beginning, the idea of our business w providing personalised high-quality complex service. Each project is a new page in our history that is why our customers can expect 5-star service.
Check our reviews
FAQ
Are sliding door wardrobes better?
Sliding door wardrobes are a contemporary storage solution, but also an excellent option to go for as they work well in numerous room types. Their biggest advantage is that they don't take up a lot of space in front of them, as their doors slide from side to side.
What is the main advantage of a sliding door?
Sliding doors are space-saving and convenient. They save space in cupboards and wardrobes.
JS DECO has been awarded a number of certificates and awards which confirm the quality of our product and services.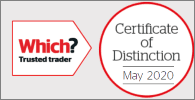 Are you ready to start your project? Ask for a free consultation and arrange a visit to our furniture workshop – studio!
Fill in the form to arrange a consultation.