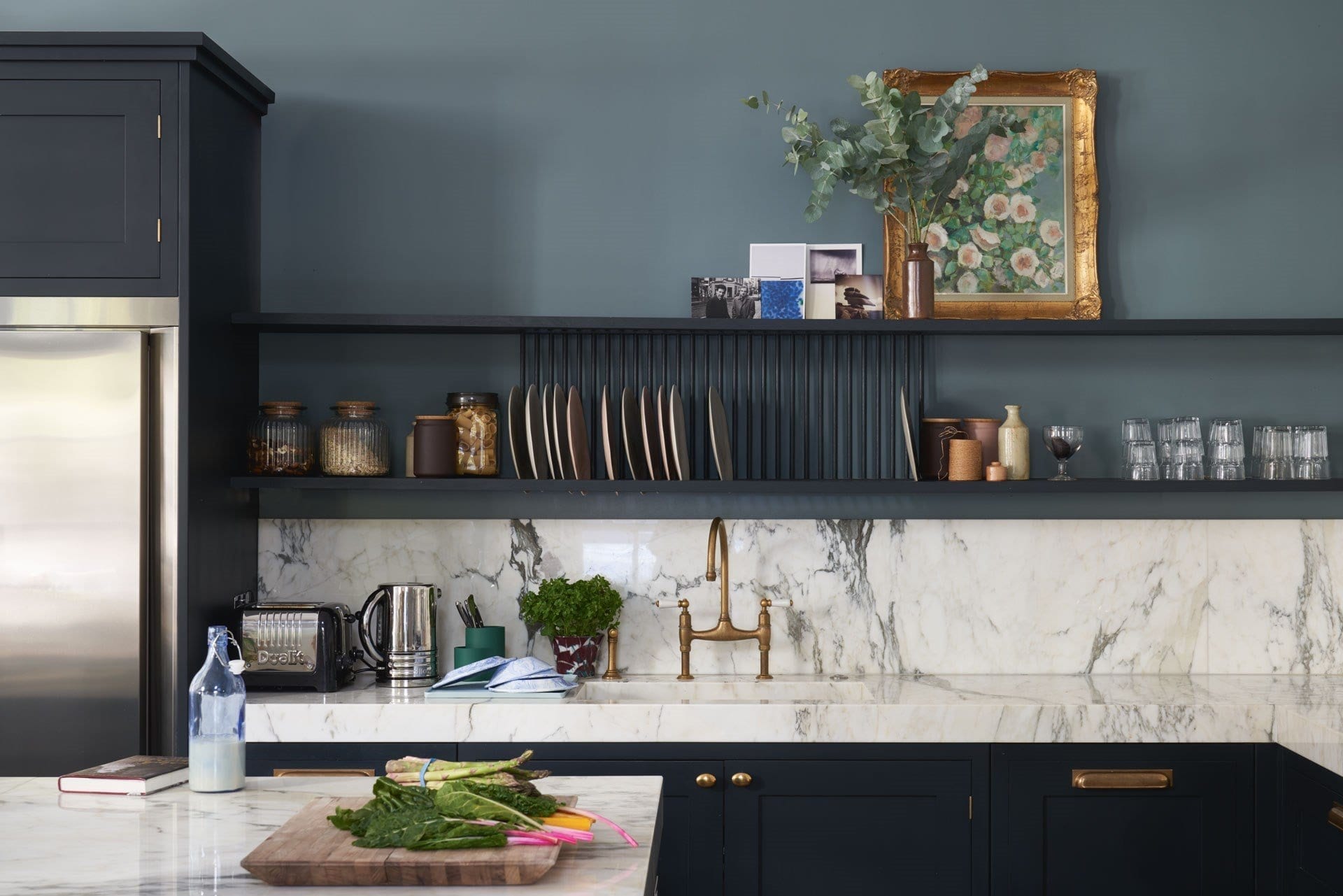 Traditional hand painted custom made kitchens
Next to our modern style custom-made kitchens, we also have an offer for customers looking for more traditional/classic solutions for their home, known as a Shaker style or inframe kitchens. Finally, Bespoke hand-painted kitchens are a narrow niche product that we can design, manufacture in our workshop, and install in our customer's houses. That specific kitchen range gives us the potential to provide our customers with a perfectly matched product to their required vision.
Hand-painted custom made Kitchen Furniture.
All elements of those kitchens are made in our workshop to the exact size. Regarding type and quality of painting materials, furniture is hand finished with a wide range of 156 colours from Farrow and Ball. Please visit an official Farrow and Ball page to see the complete variety of available colours. In addition, we can provide you with a kitchen in all wood applicable colours and finishes from their range, which will perfectly match wall paint finishes available in Farrow and Ball's offer.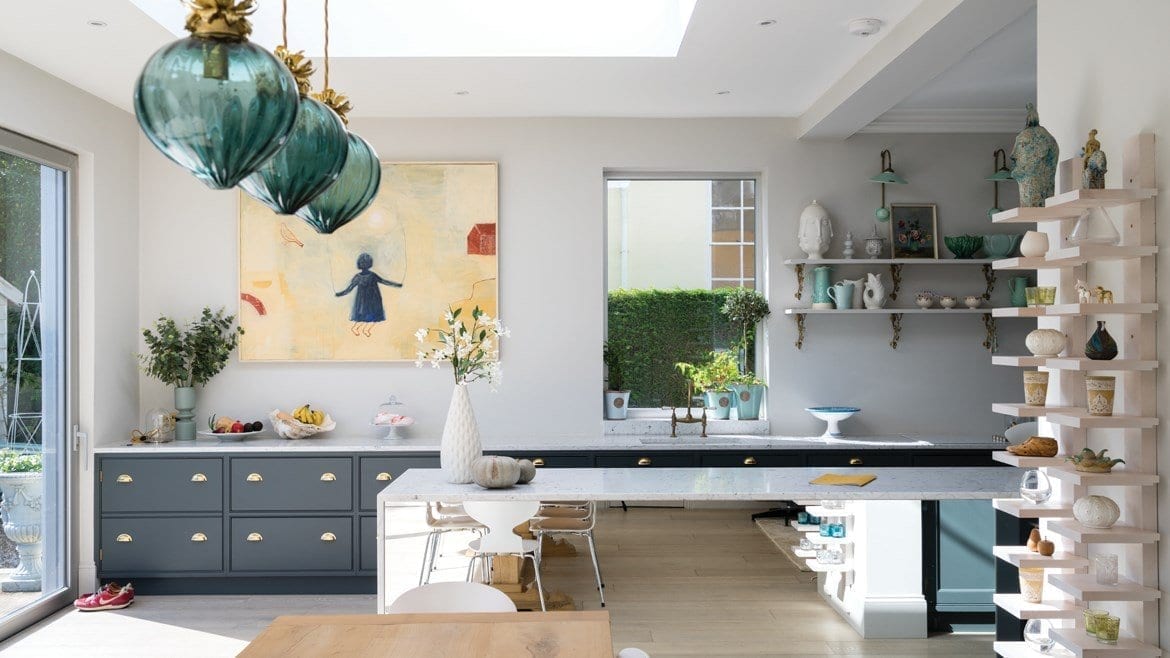 The synergy between traditional and modern technologies.
The classic look does not mean that your furniture has to be aesthetic inside. We believe that the optimal solution is to merge visual and technical aspects and use the potential technology possible to use in the manufacturing of your project.  Our custom made painted kitchens are equipped with the highest quality components, including lifetime warranted Blum products which give the furniture durability and functionality available in modern high-end kitchens. To complement our hand-painted kitchens range, we are happy to offer premium quality KitchenAid appliances and a wide range of kitchen worktops. So our customer is confident about the quality of the product.
Farrow and Ball colour range available in our kitchens.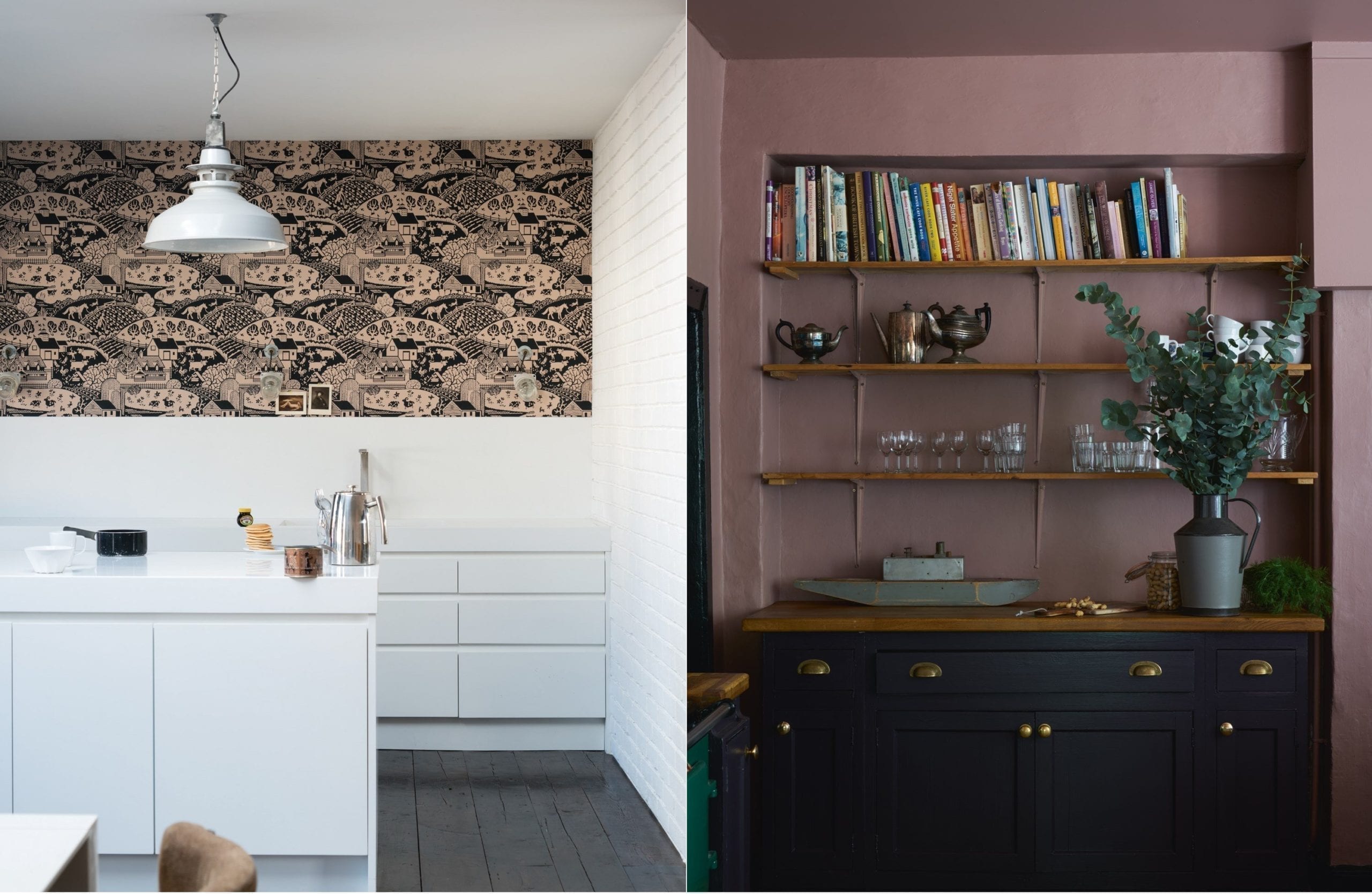 Samples of hand-painted kitchens
Our traditional hand painted kitchens are constructed according to furniture craftsmanship with the use of solid wood, veneers, different types of plywood and water-resistant MDF to give them an attractive appearance, durability and long-lasting service time.











Contact us to discuss your kitchen project.
If you are looking for a reputable manufacturer who will make your furniture with attention to detail we are happy to provide hand-painted kitchen furniture equipped with the best quality components and finished with a wide range of different colours for commercial and private customers.
Feel free to give us a call or email to arrange a meeting and discuss your project We can prepare a quote according to provided drawings or we can design your kitchen for you.
How long do painted kitchen cabinets hold up?
 If you have professionally painted kitchen cabinets, you can expect them to last you 8-10 years with proper care.
What is a hand-painted kitchen?
A hand-painted kitchen can be quite the looker. The kitchen doors and cabinets were painted with a paintbrush or roller onsite or in a workshop. Brushes are used for smaller nooks, and larger surfaces have to be painted with a paint roller. The process takes longer than spray painting.
JS DECO has been awarded a number of certificates and awards which confirm the quality of our product and services.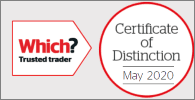 Are you ready to start your project? Ask for a free consultation and arrange a visit to our furniture workshop – studio! 
Fill in the form to arrange a consultation.