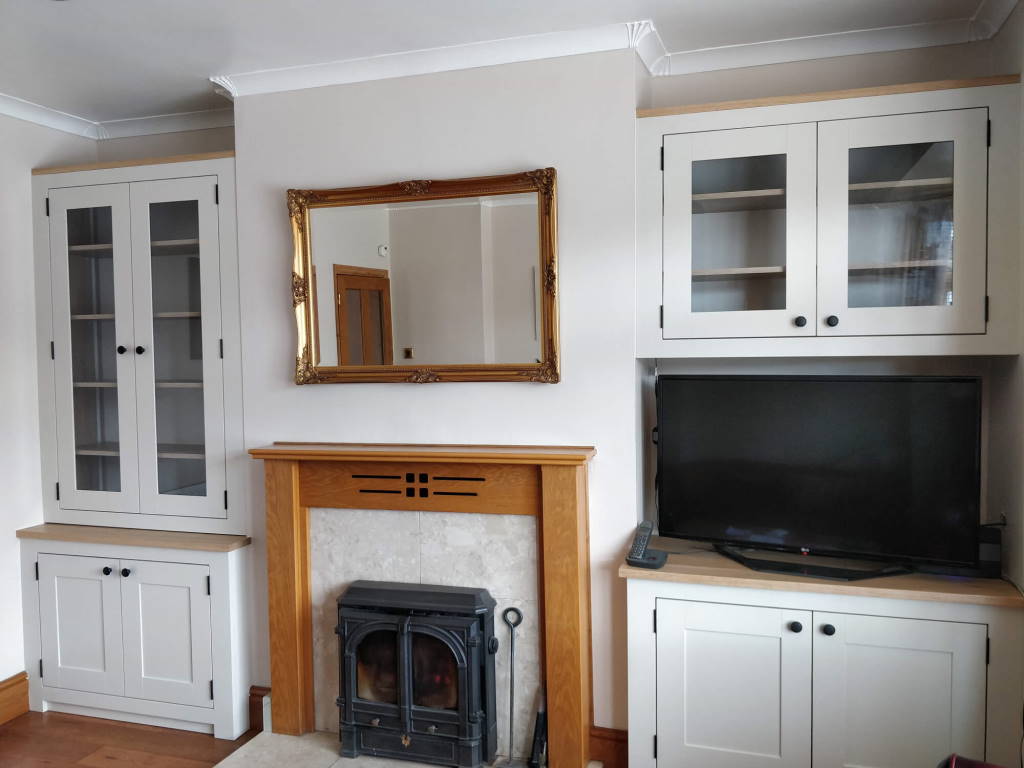 Custom made hand painted alcove cabinets
These custom made fitted alcove cabinets were manufactured and installed for one of our customers based in Leeds, Methley. The idea was to combine modern and traditional style cabinets with natural oak elements and add extra visual effects by implementing glazed doors and dimmable led lights.
Farrow and Bell painted alcove cabinets
The set is made of four separate cabinets. Two base storage cabinets with shaker in-frame doors completed with 26 mm thick varnished solid oak worktops and two wall display cabinets with glazed shaker in-frame doors with solid oak cornices.
All cabinets are hand-painted with the use of Farrow and Ball wood paint to match previously chosen by customer wall paint of the same manufacturer and completed with Blac cast iron effect knob handles and traditional butt hinges which give the project additional effect and value.
Design and manufacture stage


Cabinets during production
Before installation
The final effect after installation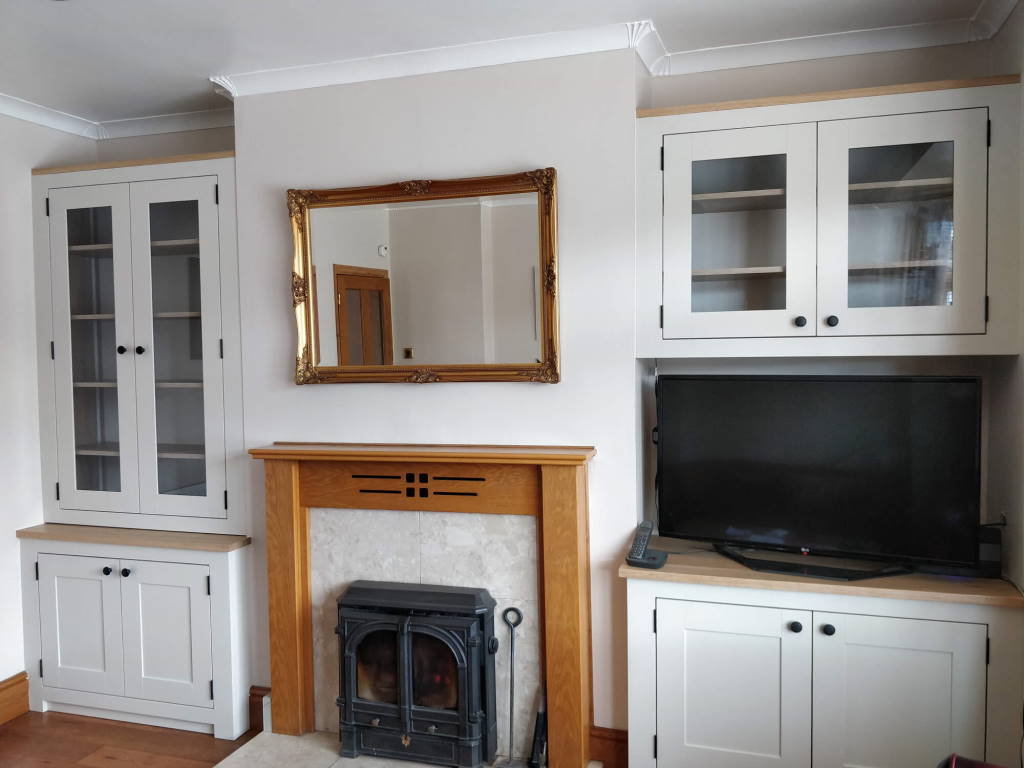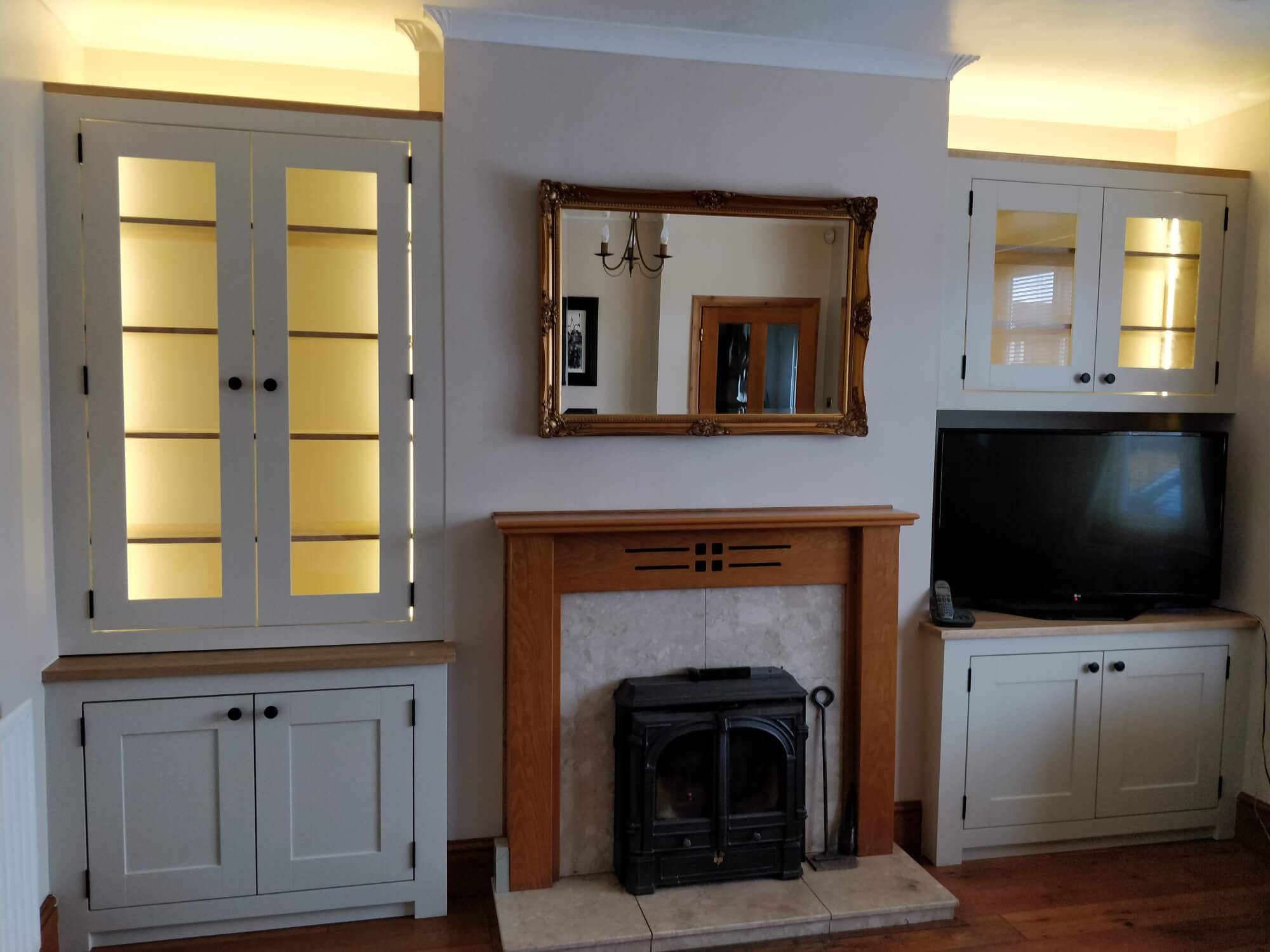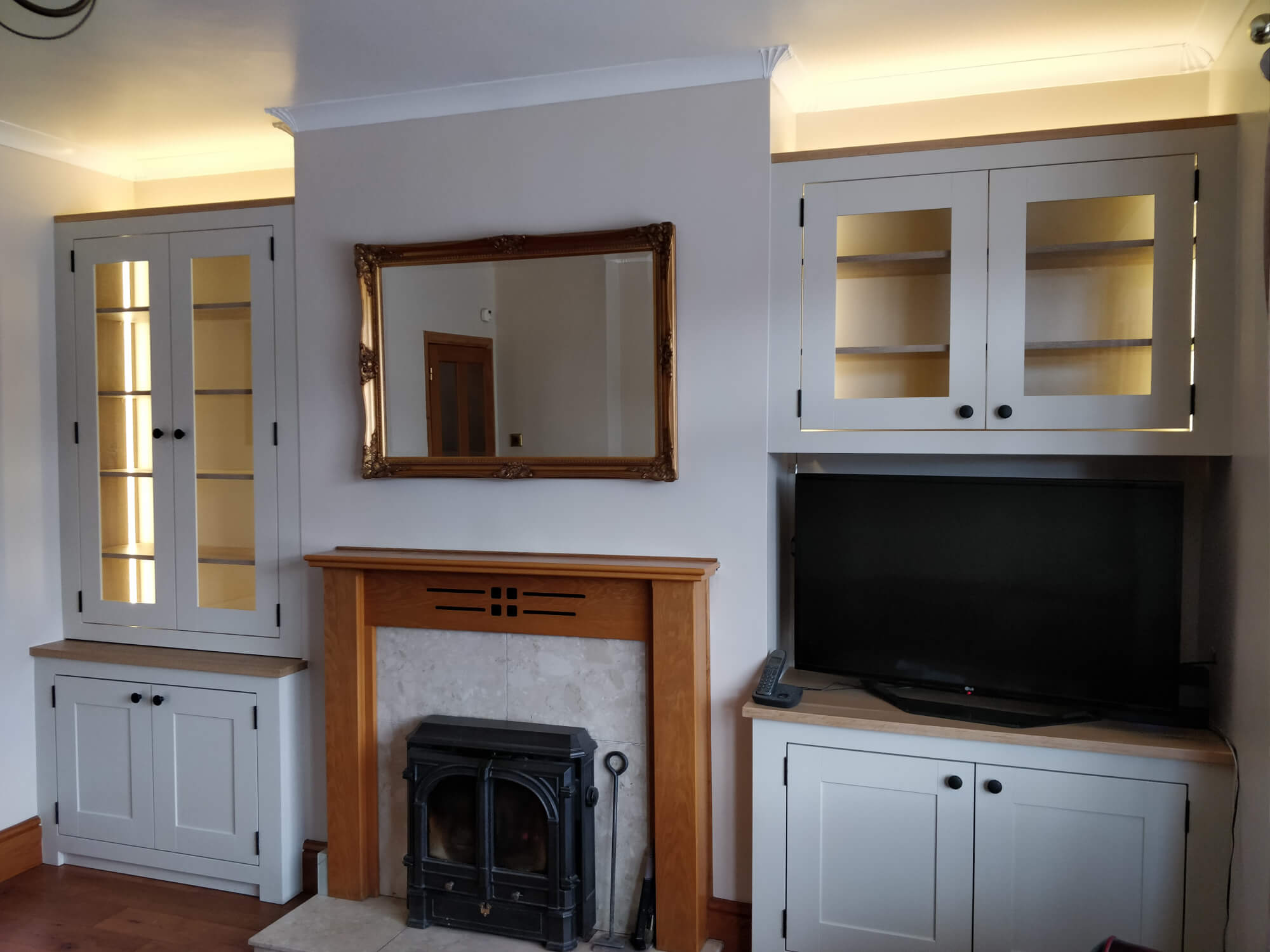 Start your project with us.
Feel free to contact us if you are looking for a manufacturer of custom-made furniture. We are specializing in the production and supply of tailored kitchens, wardrobes, bedrooms, alcoves, and bathroom furniture. We serve both commercial and private sectors and depending on the size of the project we can provide and install our products across the whole UK.