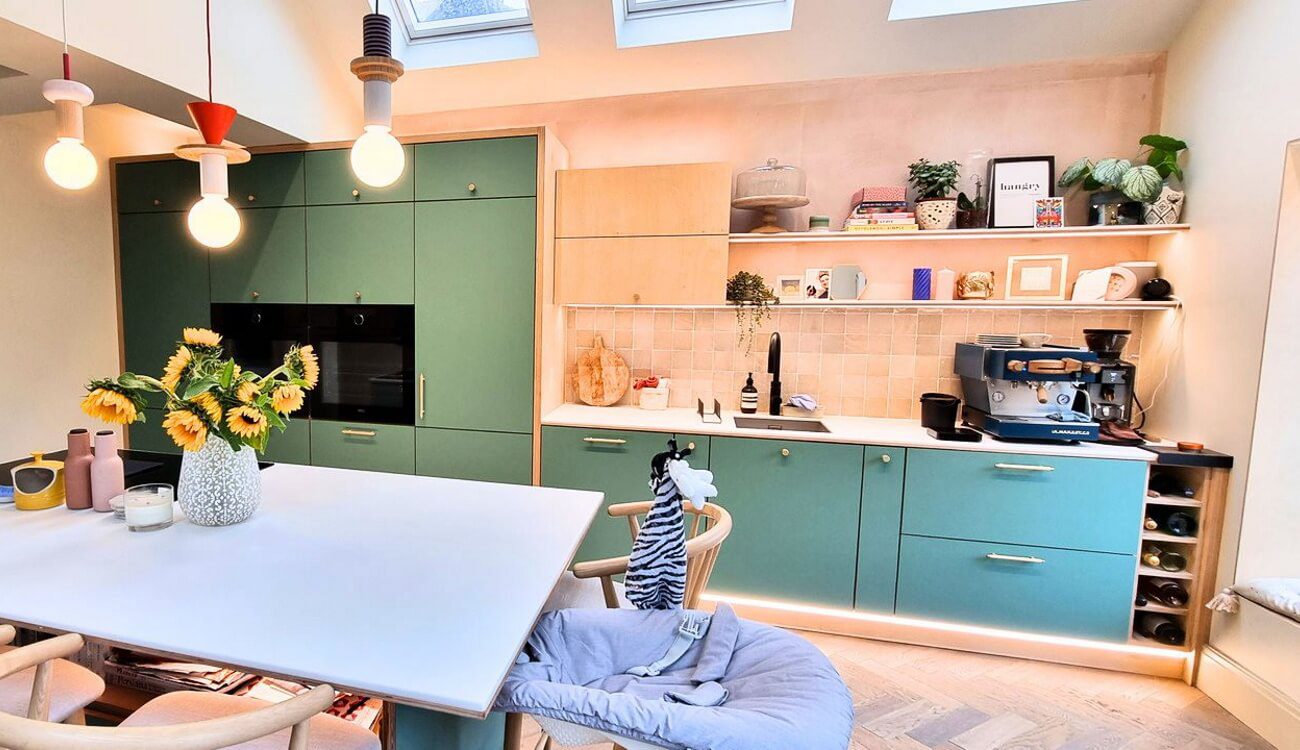 Modern style green bespoke Fenix NTM kitchen.
Here's another Fenix NTM kitchen case study featuring custom-made, modern-style kitchen furniture crafted from 18mm birch plywood, green Fenix NTM laminate, and a durable polar white Corian worktop. A customer based in Leeds, West Yorkshire, approached us with a request to design a stylish and practical kitchen, seamlessly combining natural materials with the latest technology for long-lasting use and sustainability. We recommended the above configuration with confidence, fully expecting it to meet their desired expectations.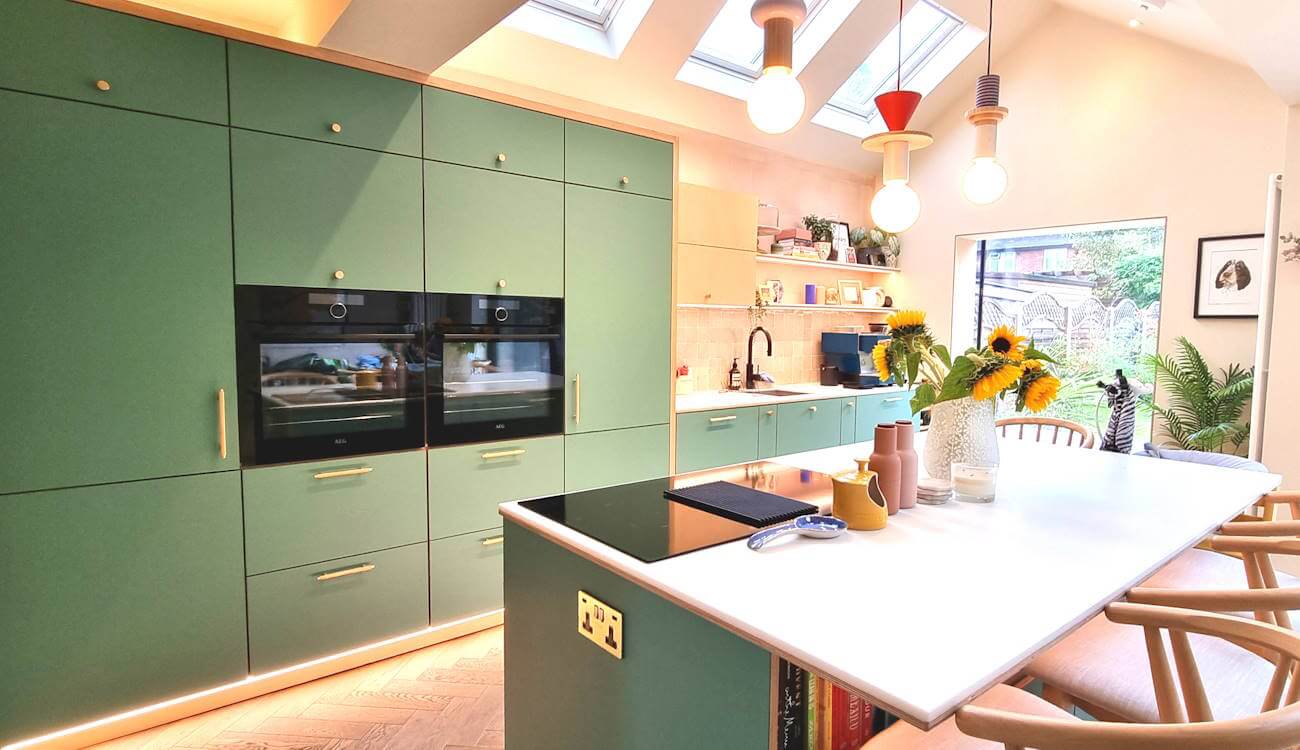 We have a dedicated line of kitchens which matches that criteria. It is our Fenix NTM kitchens line.
In that particular layout which is an alley kitchen with an island, we have applied multiple functional solutions, including internal and external drawers, pull-out baskets, bifold horizontal doors and integrated appliances.
Carcases were fabricated using 18mm birch plywood finished with Danish oil. Doors and all visible end panels are made of 18mm and 36mm birch plywood finished with green Verde Brac Fenix NTM deep matt laminates completed with high-quality brass handles. The worktop is a combination of white Corian and 12mm birch plywood. Next to the kitchen, we have also manufactured and installed a utility room in the same style and specification.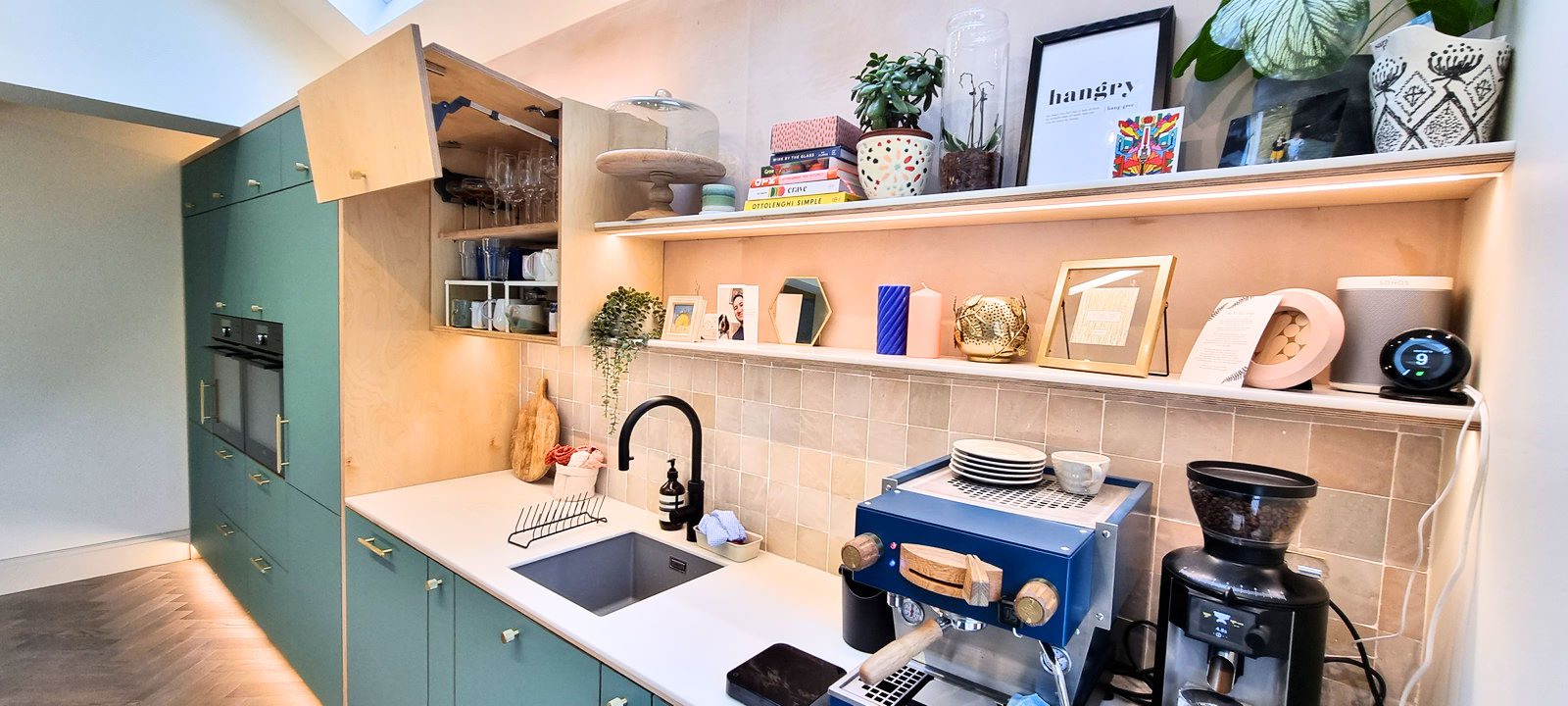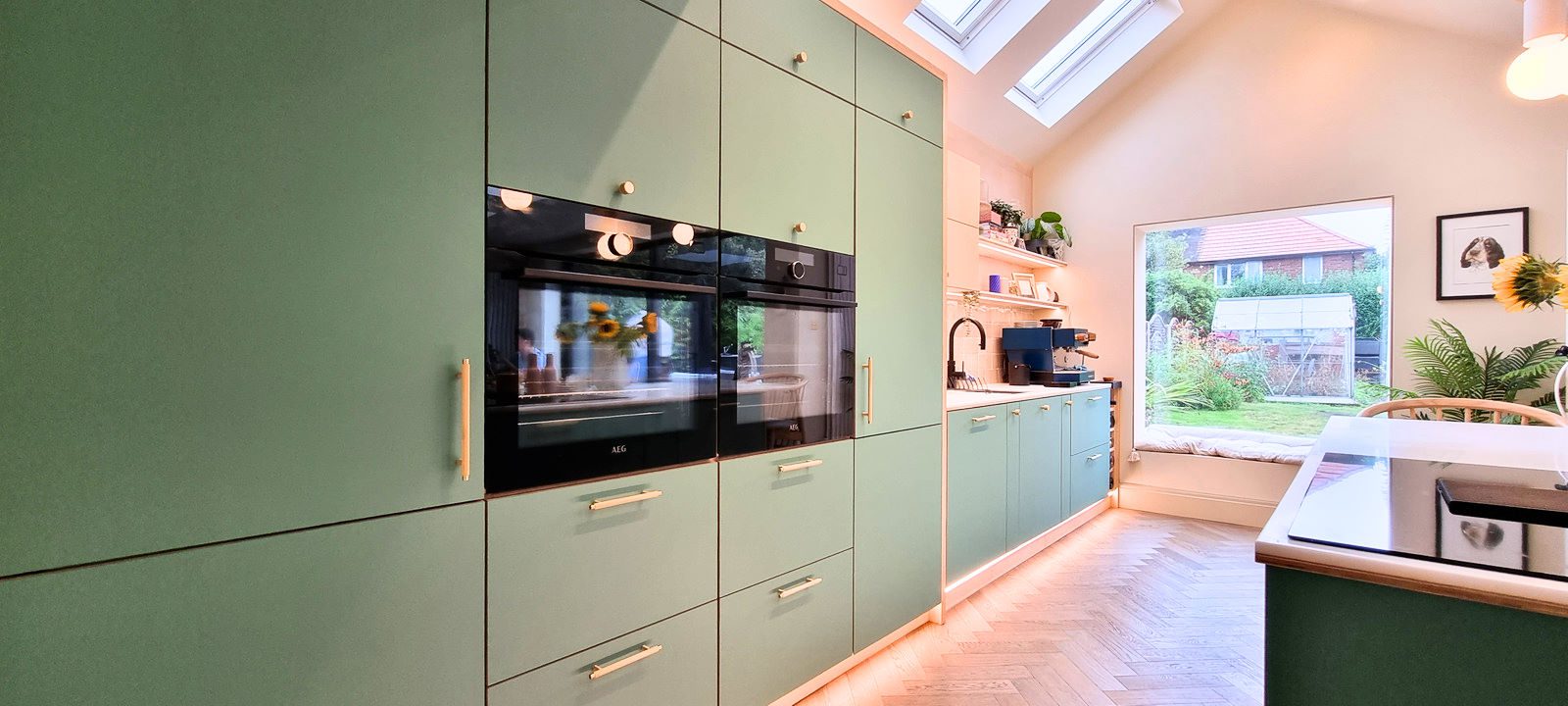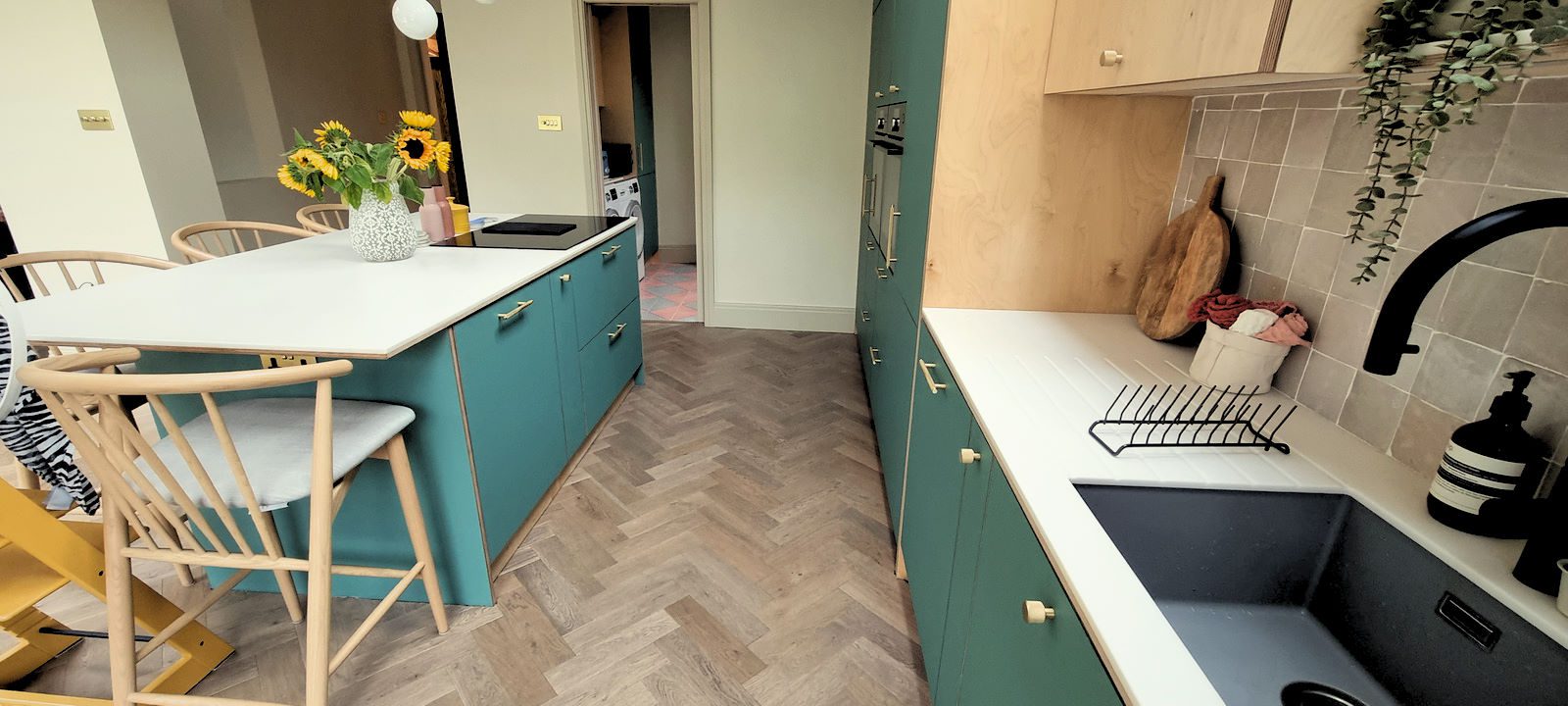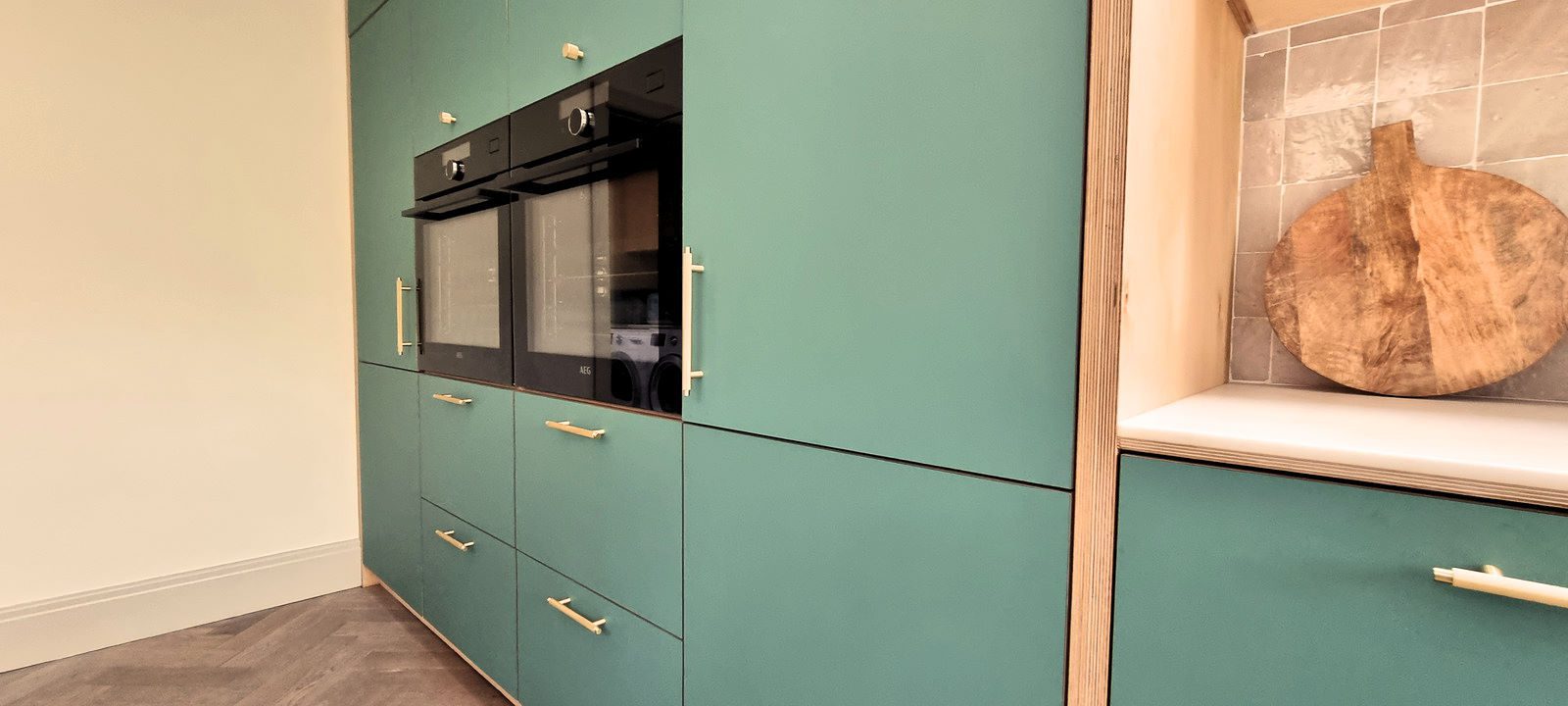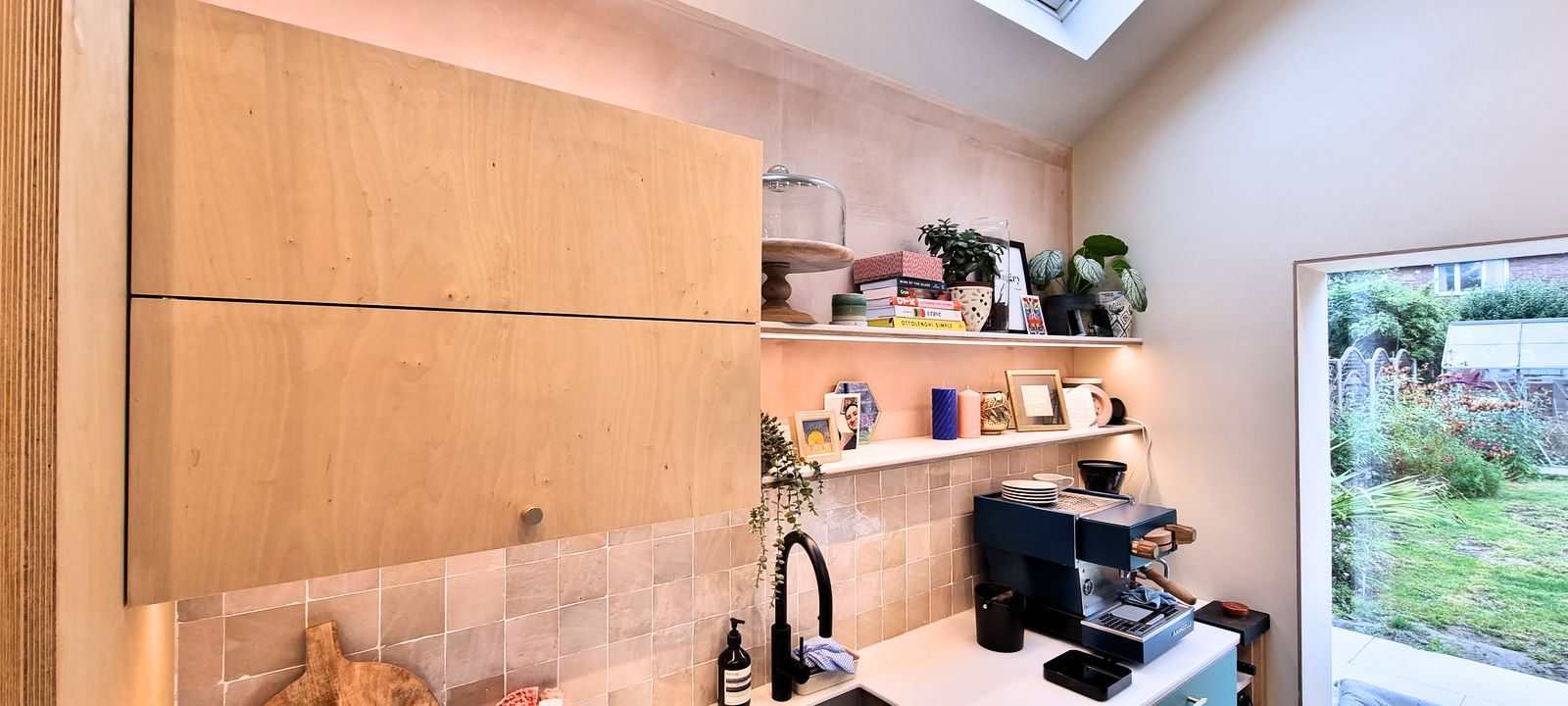 If you like that project, we will be happy to design, manufacture and install a set of custom-made furniture which will suit the space of your kitchen. Feel free to contact us and arrange a remote no-obligation consultation. Use our contact page to submit your query.