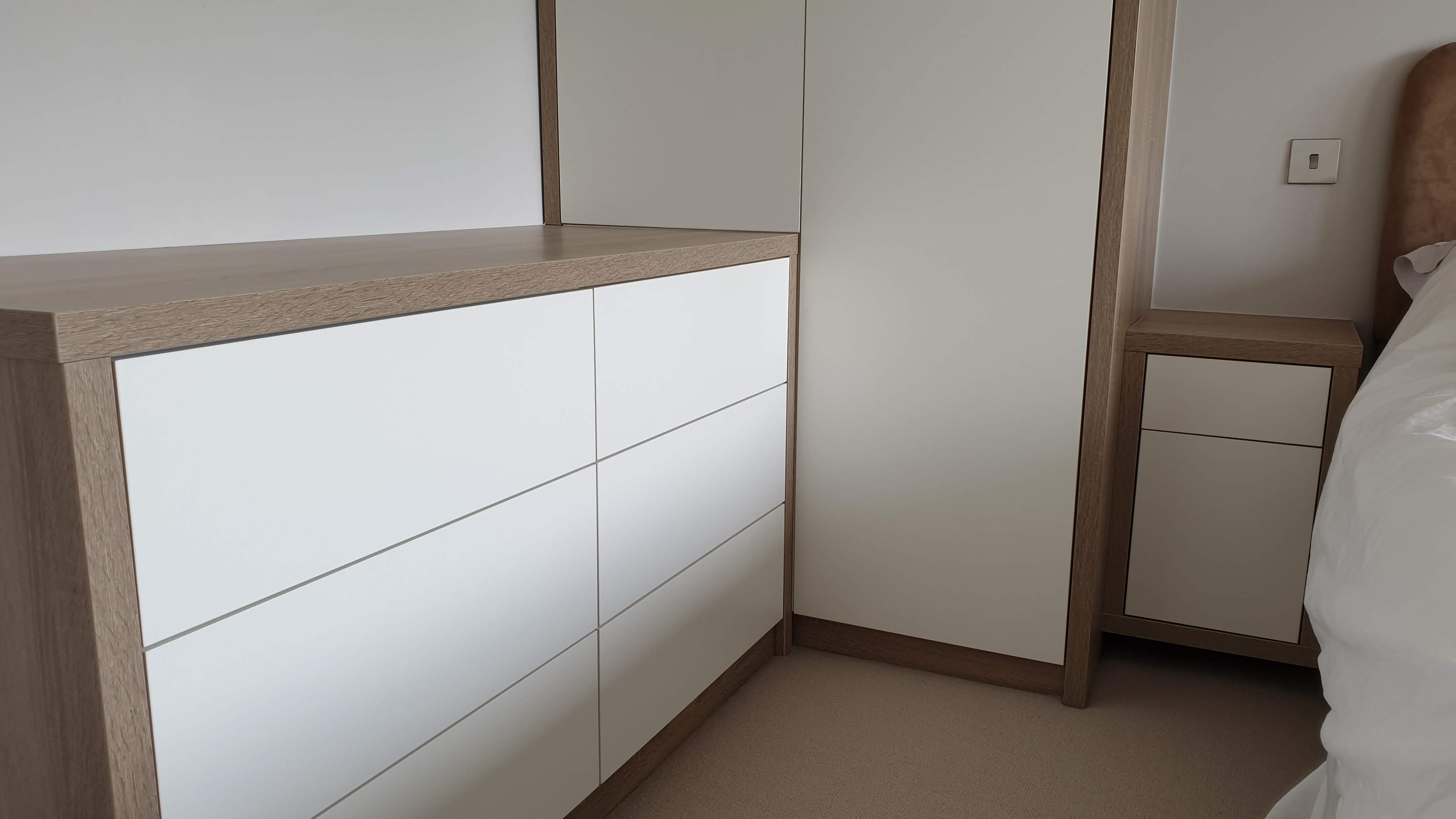 Bespoke fitted bedroom furniture. Silkstone
The subject of that particular project was to design and utilize bedroom space in a modern style. After measurements and consultations with our customer, we decided to combine white mat push to open slab doors with Bardolino Oak 36 mm panels surrounding all carcasses. Thanks to that the bedroom still maintains a warm and cosy character.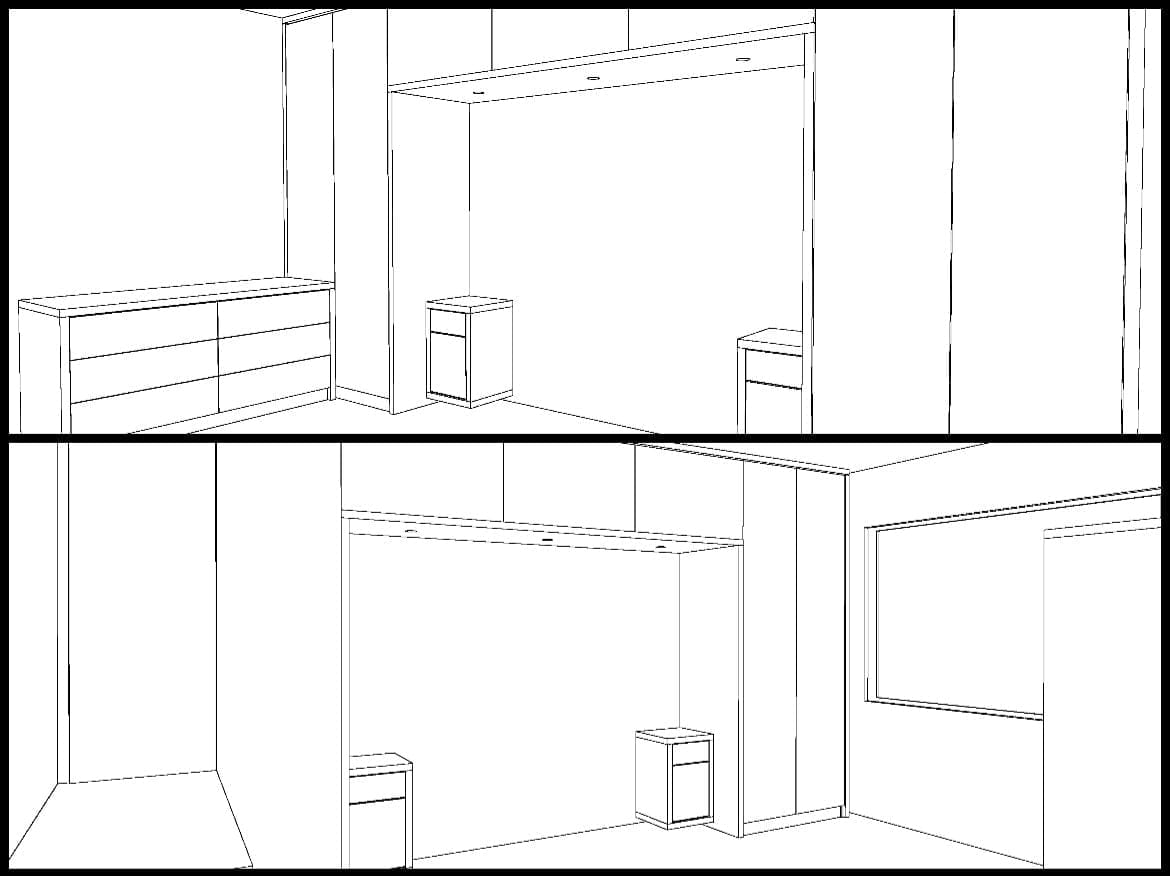 After the customer accepted the design, we have signed the contract and moved the project to the production process.
After four weeks from the acceptation of the quote and design, we have started to install the bedroom furniture.
The results of our work you can find below.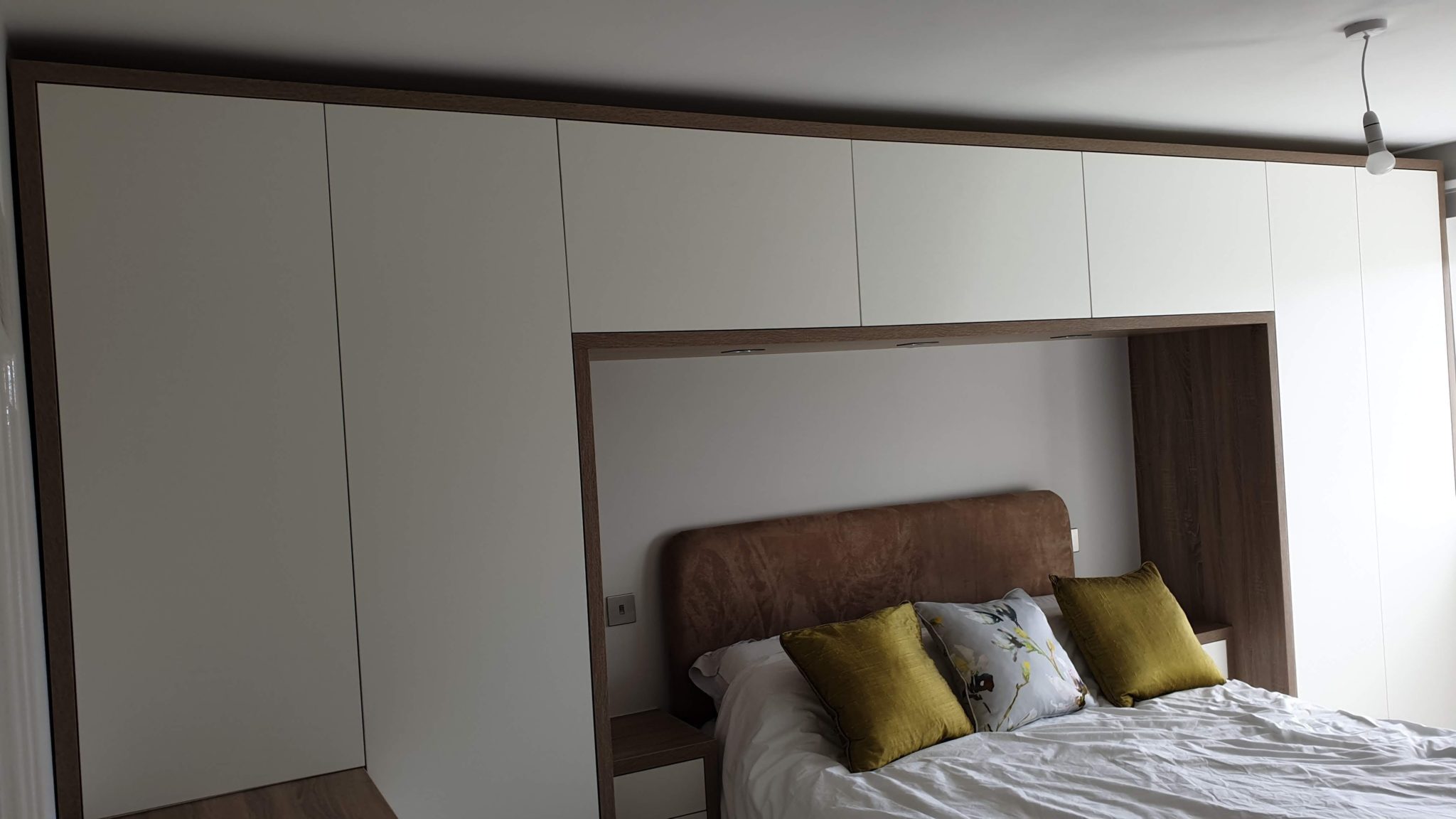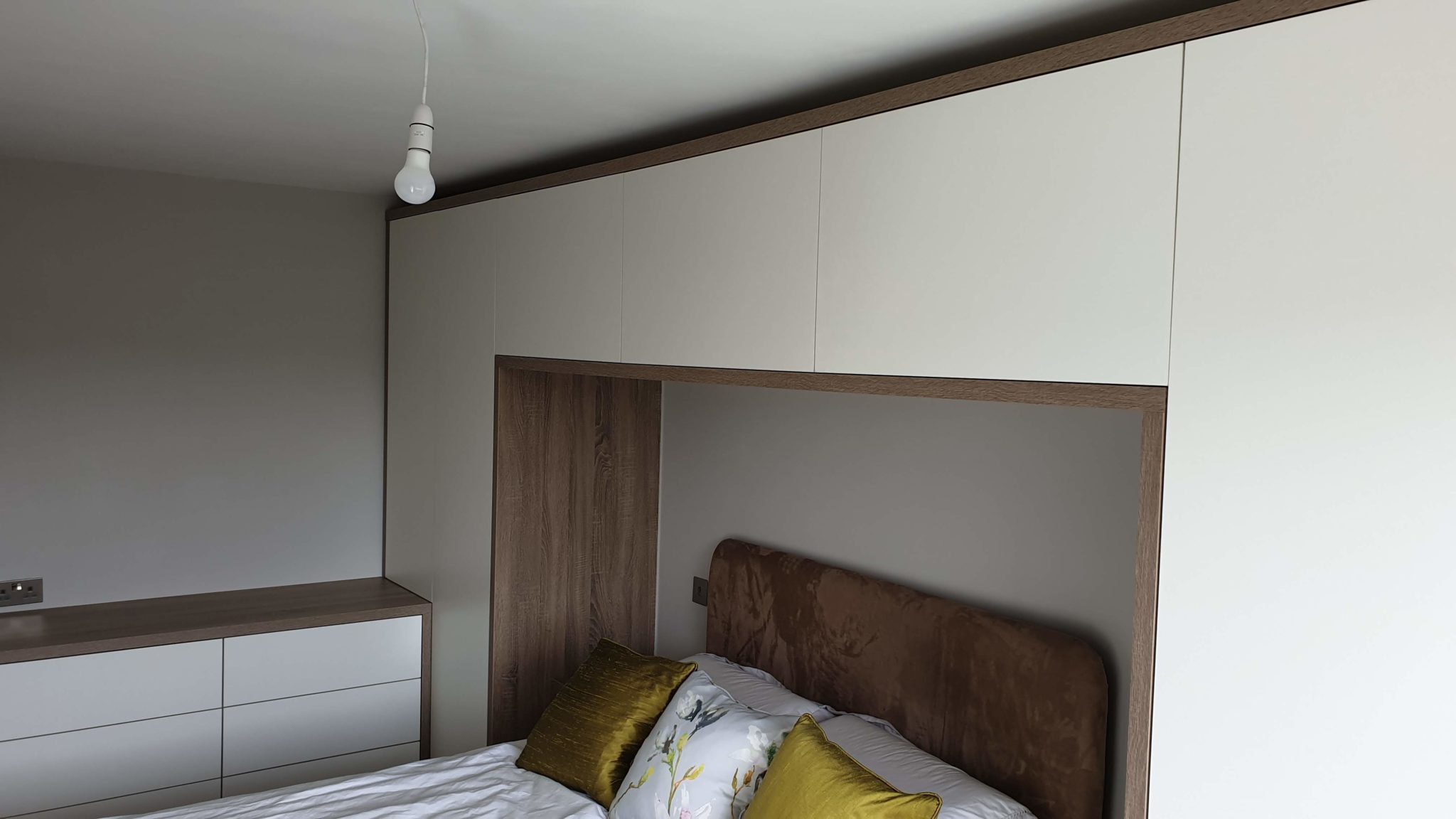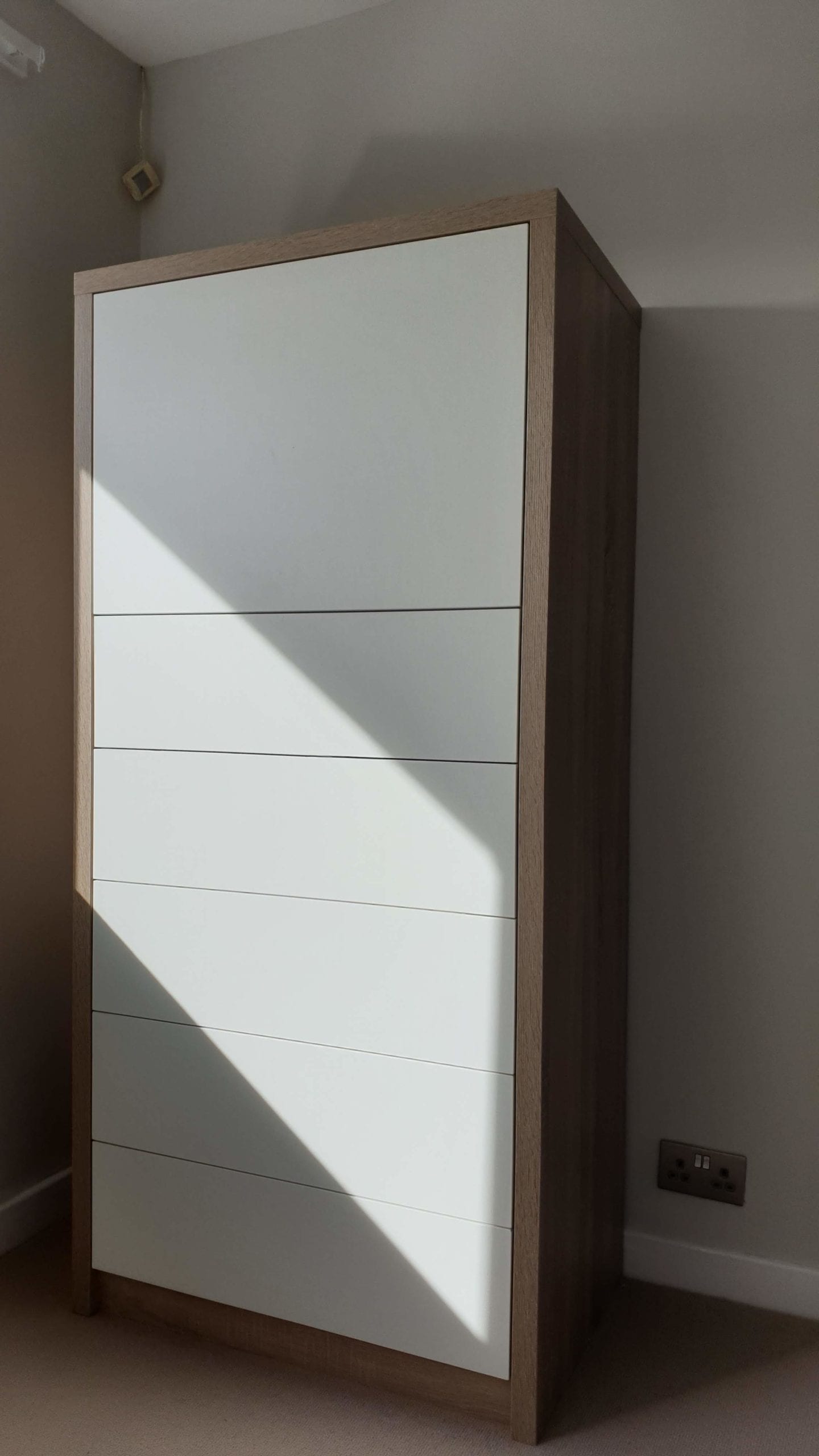 Fitted bedroom project specification.
Style – Modern,
Location – Pontefract, West Yorkshire
Materials
MFC oak wood effect cabinets frames
MFC cabinet internals
MFC white matt effect slab doors
Push to open soft close Blum hinges
Push to open soft close drawers
Push to open flap doors
Combination of adjustable shelves
Combination of hanging rails
Number of led spotlights
Feel free to contact us to consult your bespoke bedroom project.