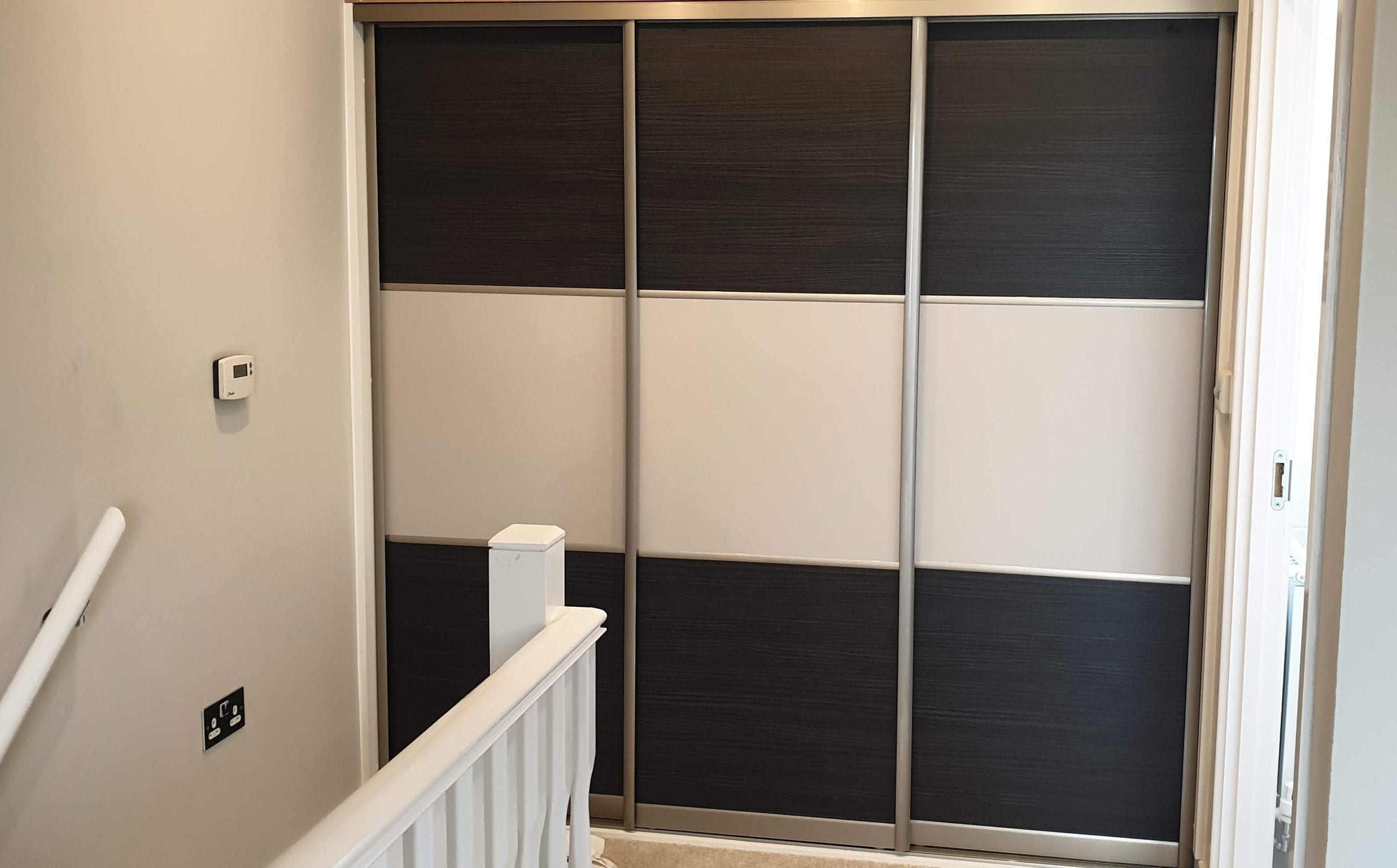 Sloped ceiling room sliding door wardrobes
A sloped ceiling room is a common situation in the room placed on the top floors of the houses. During our cooperation with Keepmoat Homes building company, we have many occasions to adopt such kind of layouts. Usually hard to adopt space can be very functional and what is also very important visually attractive. There are many different ways to make your bedroom more functional, tidy, and visually consistent.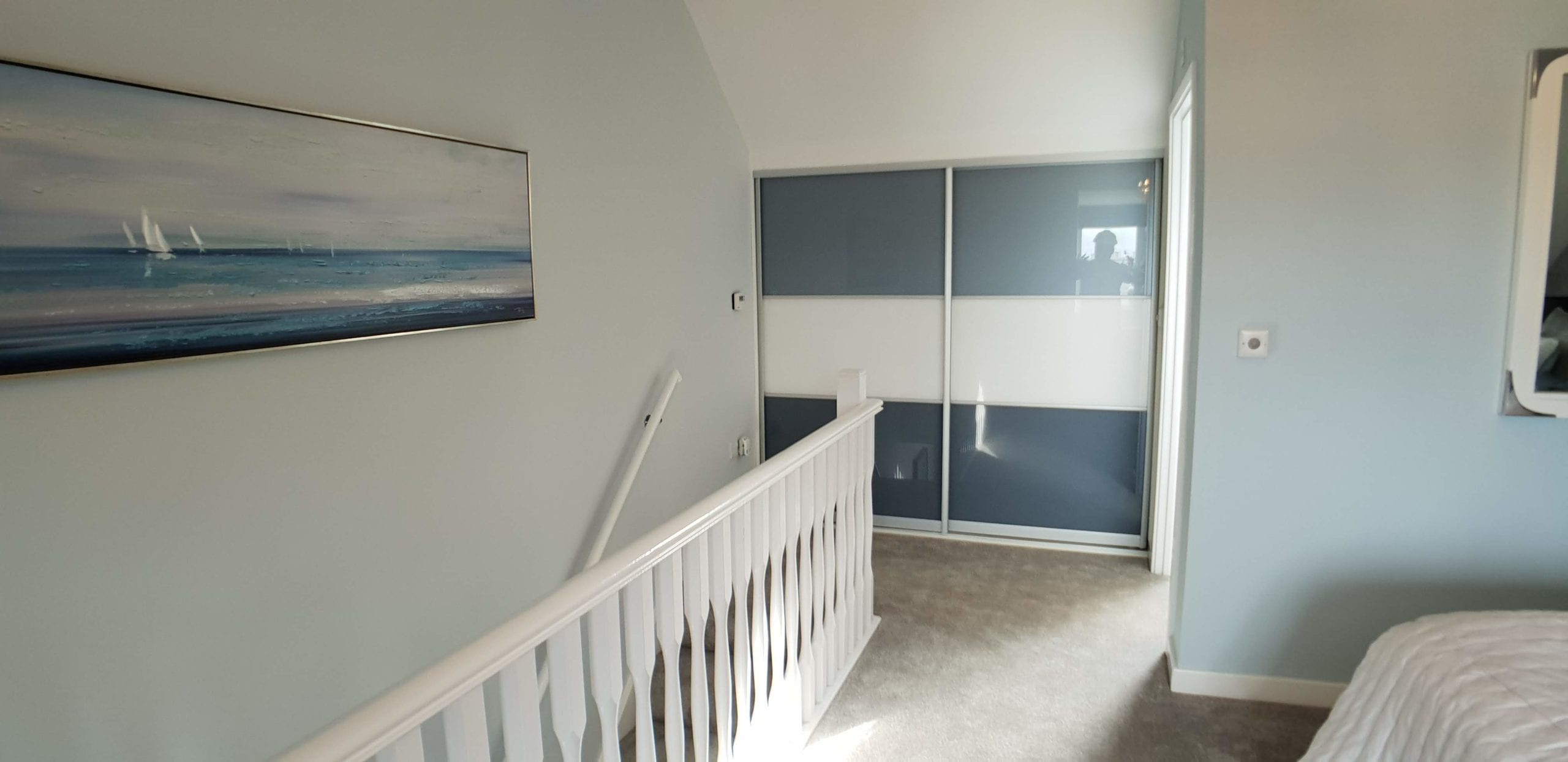 JS DECO sliding door wardrobes for sloped ceiling rooms.
We can provide this kind of wardrobes in a very wide range of functional options, including hanging rails, shelves, and drawer systems. Sliding doors made on the lightweight sturdy aluminum frame available in four different finishes and shapes can be filled with seventy different materials and colors and configured in vertical and horizontal patterns.
For our Keepmoat related customers, we can provide full sets of wardrobes for all the bedrooms in the house which are optimized to the available space and functions. Obviously, our custom made wardrobes are also available for any other customers who are looking to make their bedroom more functional.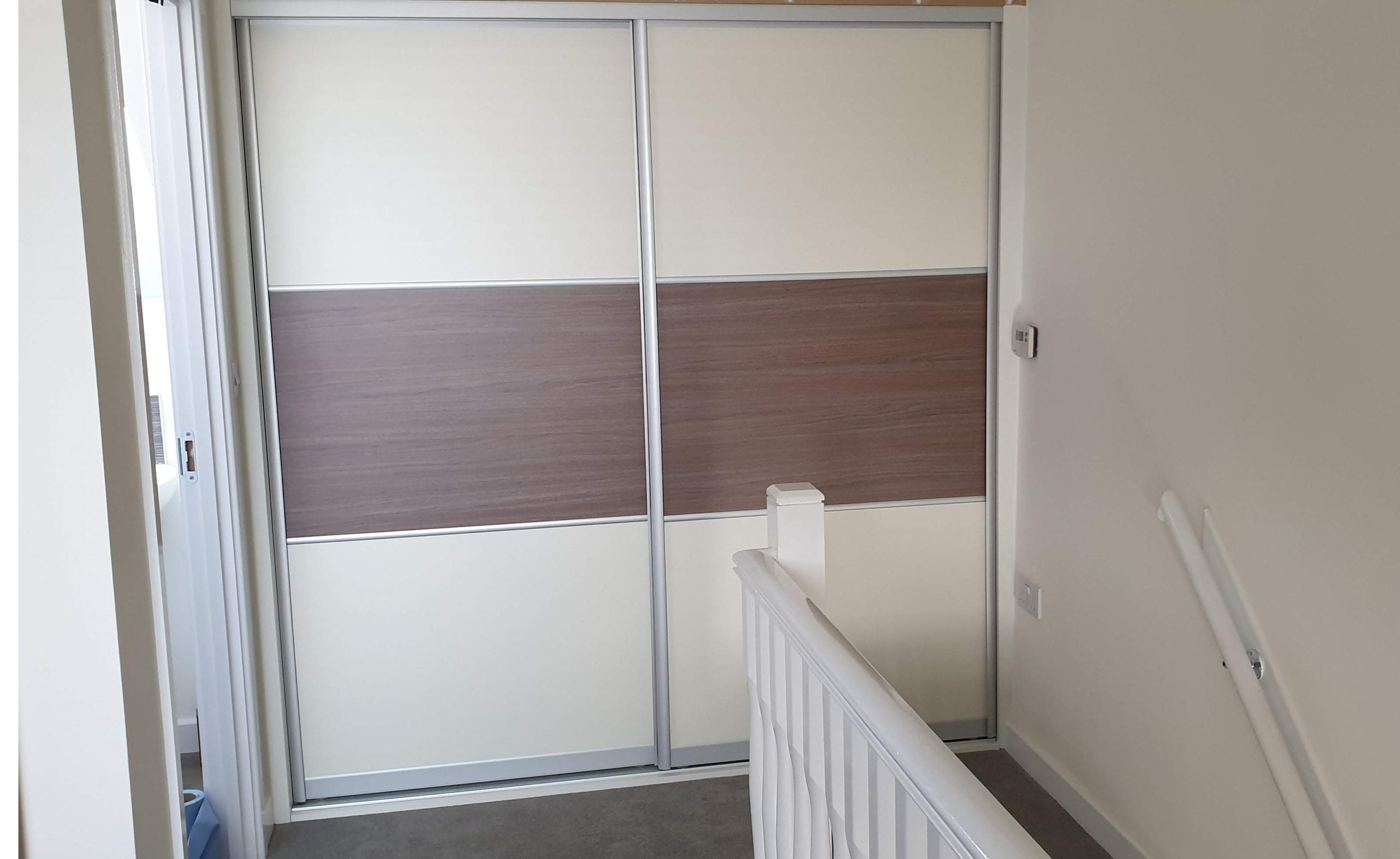 How to order a sliding door wardrobe?
To find out more about how to order your sloped ceiling wardrobe contact us and arrange a meeting in our studio/workshop. As a first step, we recommend to find out more about our full offer of the wardrobes visiting section made to measure sliding door wardrobes. You can also find our wardrobes in the show homes on most of the Keepmoat Homes construction sites.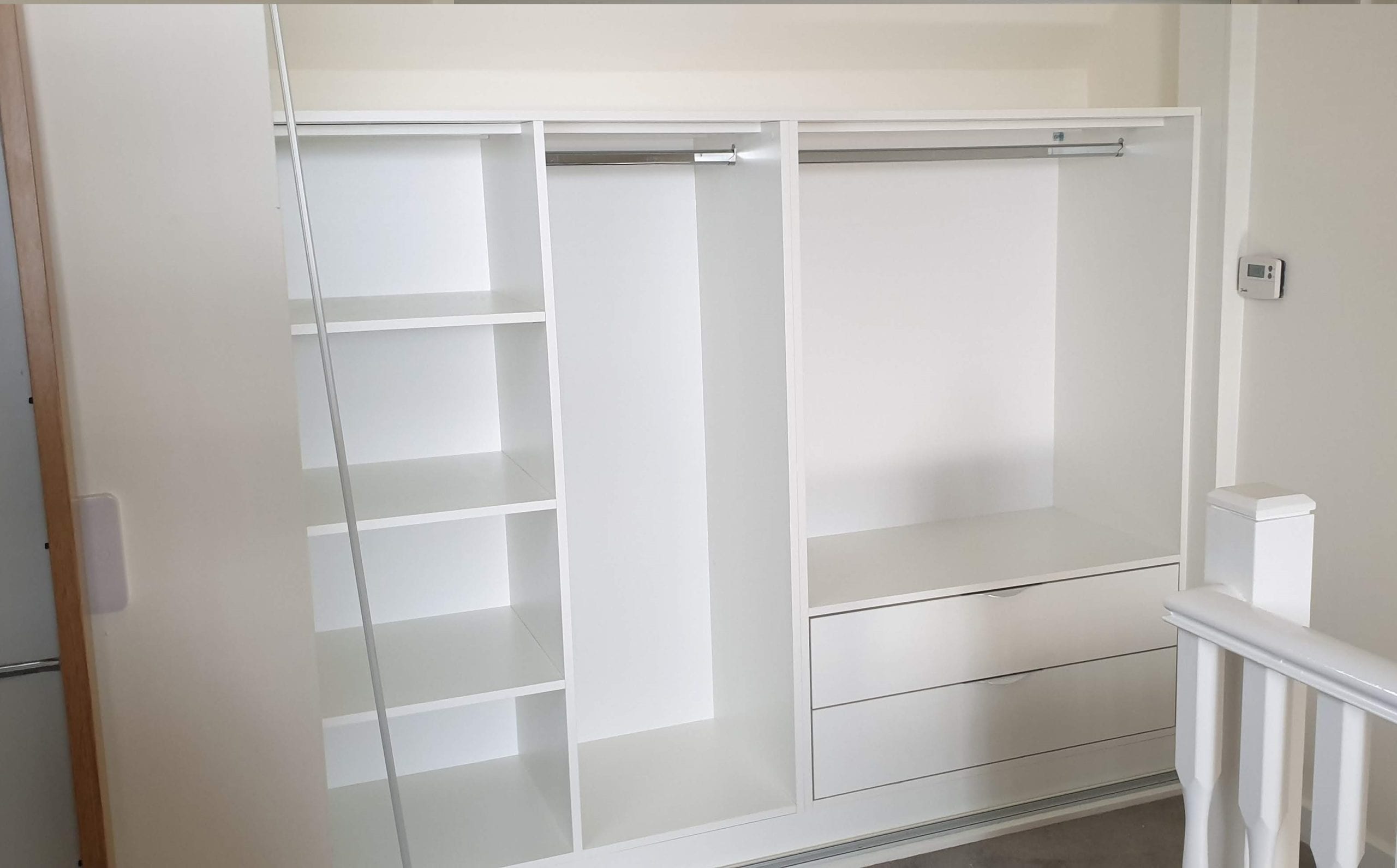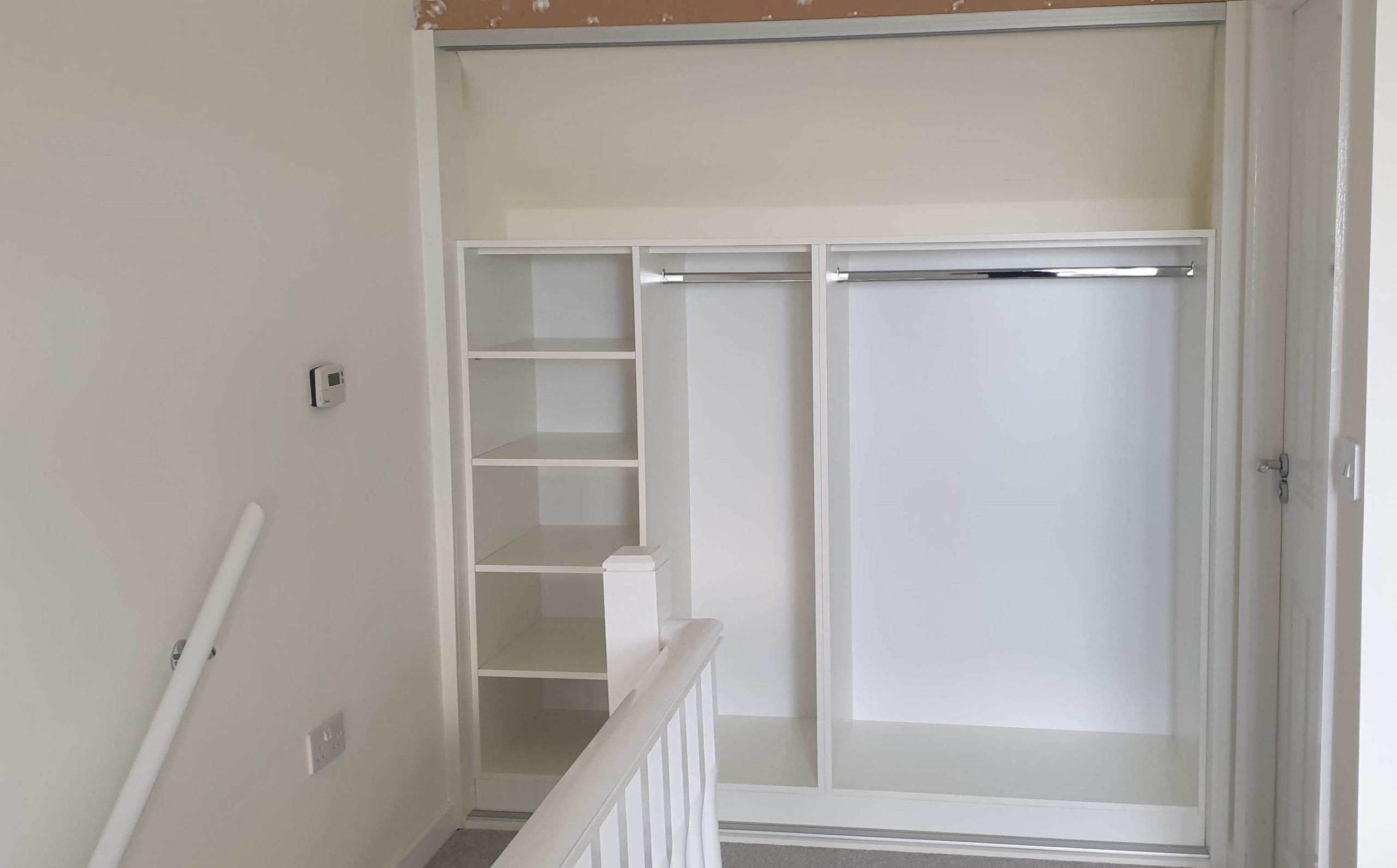 In our workshop, we manufacture a wide range of custom made furniture, including kitchens, wardrobes, and bedroom furniture not only directly for private customers. Kitchen studios and interior designers, and housebuilders are welcome to contact us to become dealers of our custom made furniture.