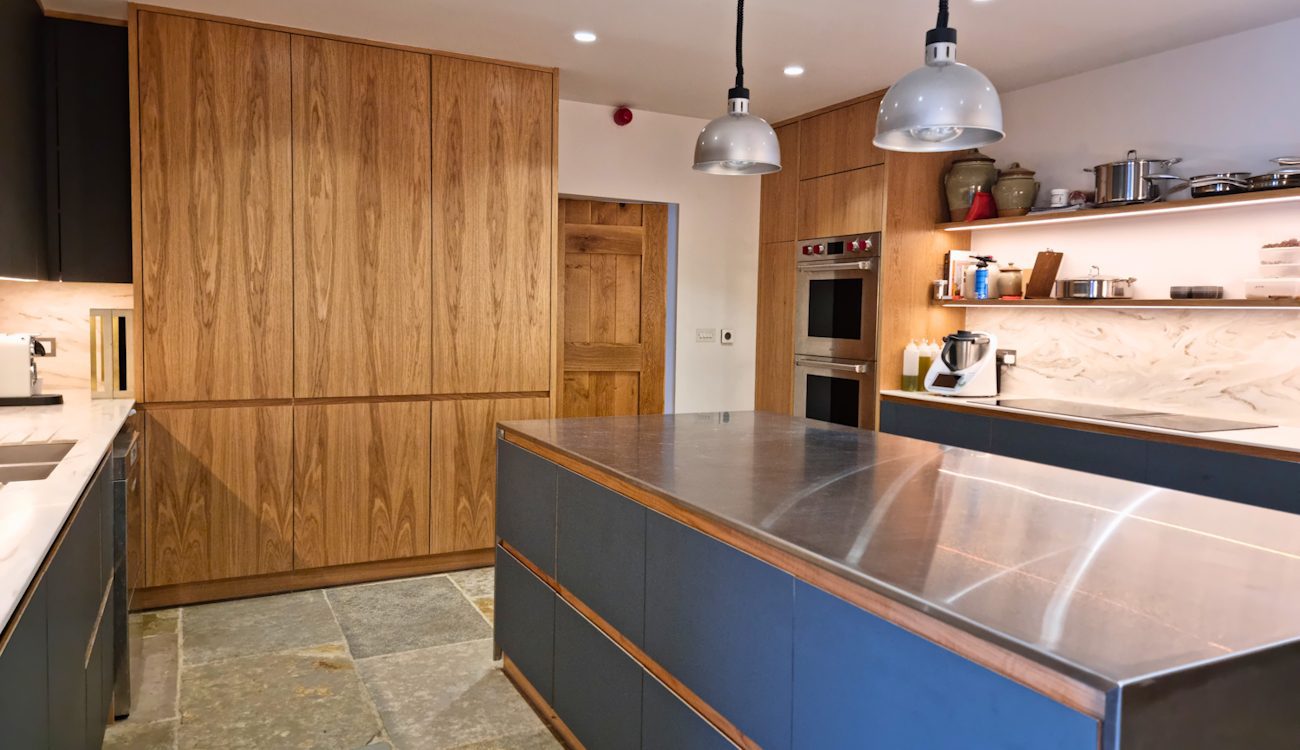 Plywood oak veneerd kitchen with Fenix NTM elements.
One of our premium range projects was designed and manufactured for professional use. The beautiful and fictional bespoke kitchen.  It is manufactured with the use of 18mm oak veneered plywood finished with satin lacquer. Partly laminated Fenix NTM doors and completed with Corian and stainless steel worktops. All elements were designed and manufactured to meet the criteria of a professional chef who will use that set-up to prepare meals for the guests visiting a luxury farm-style hotel located in West Yorkshire.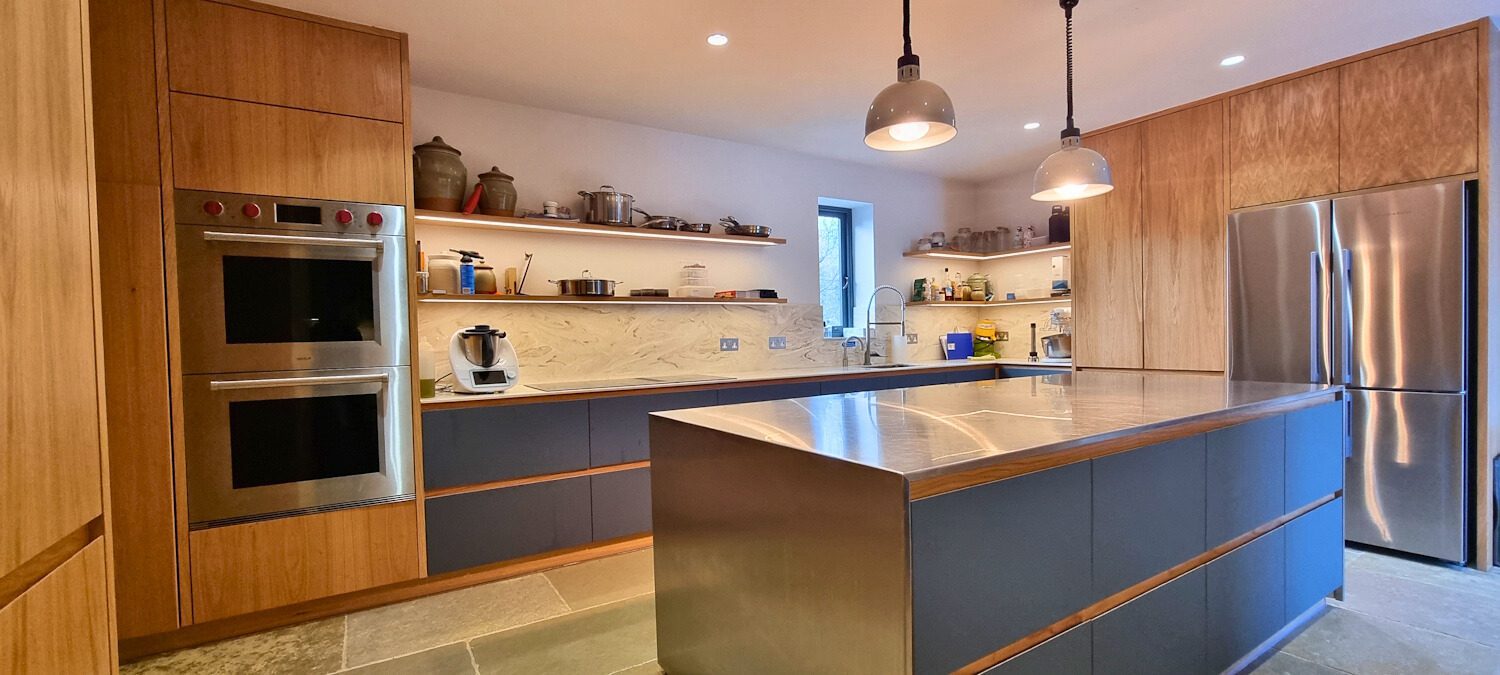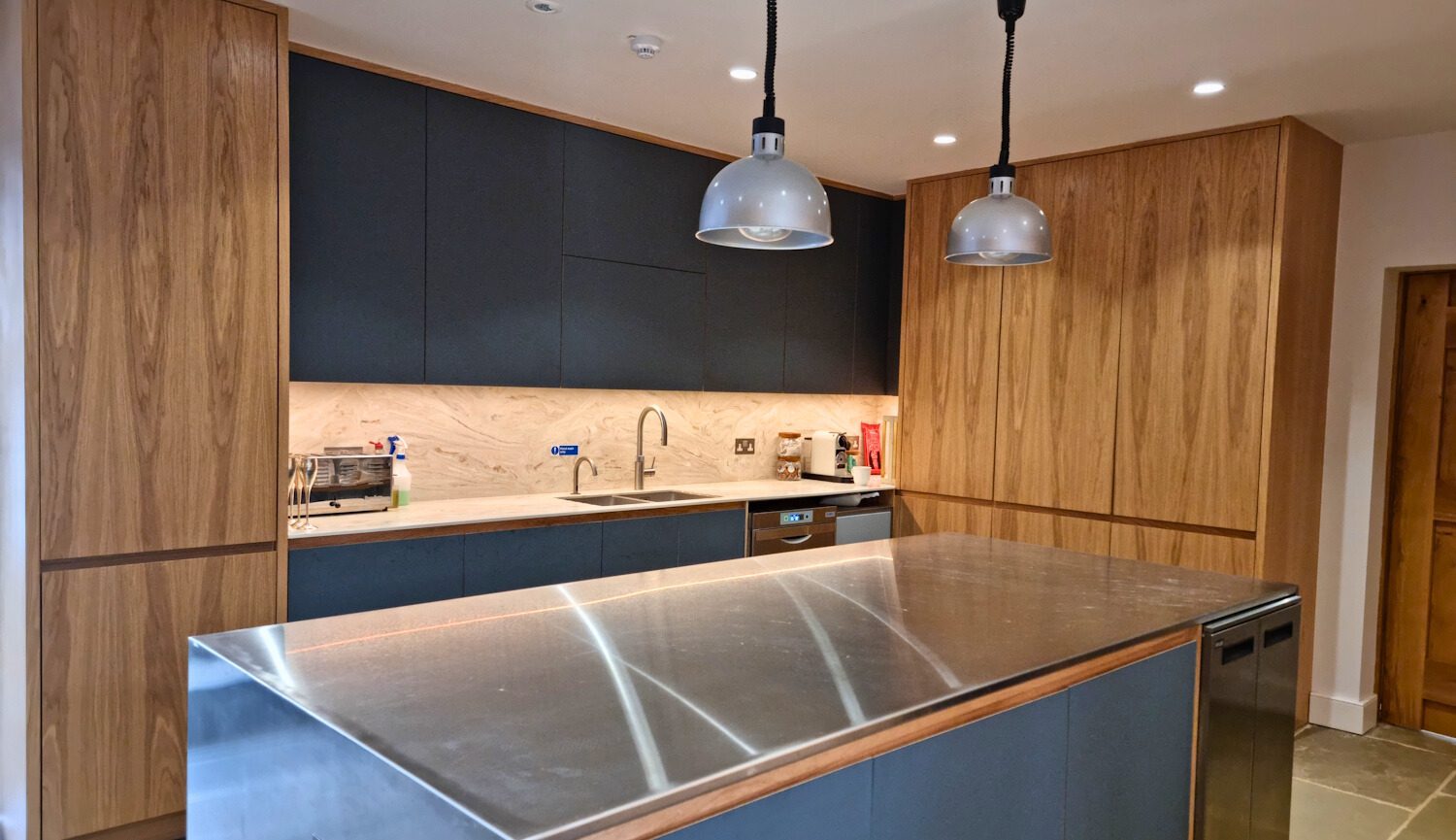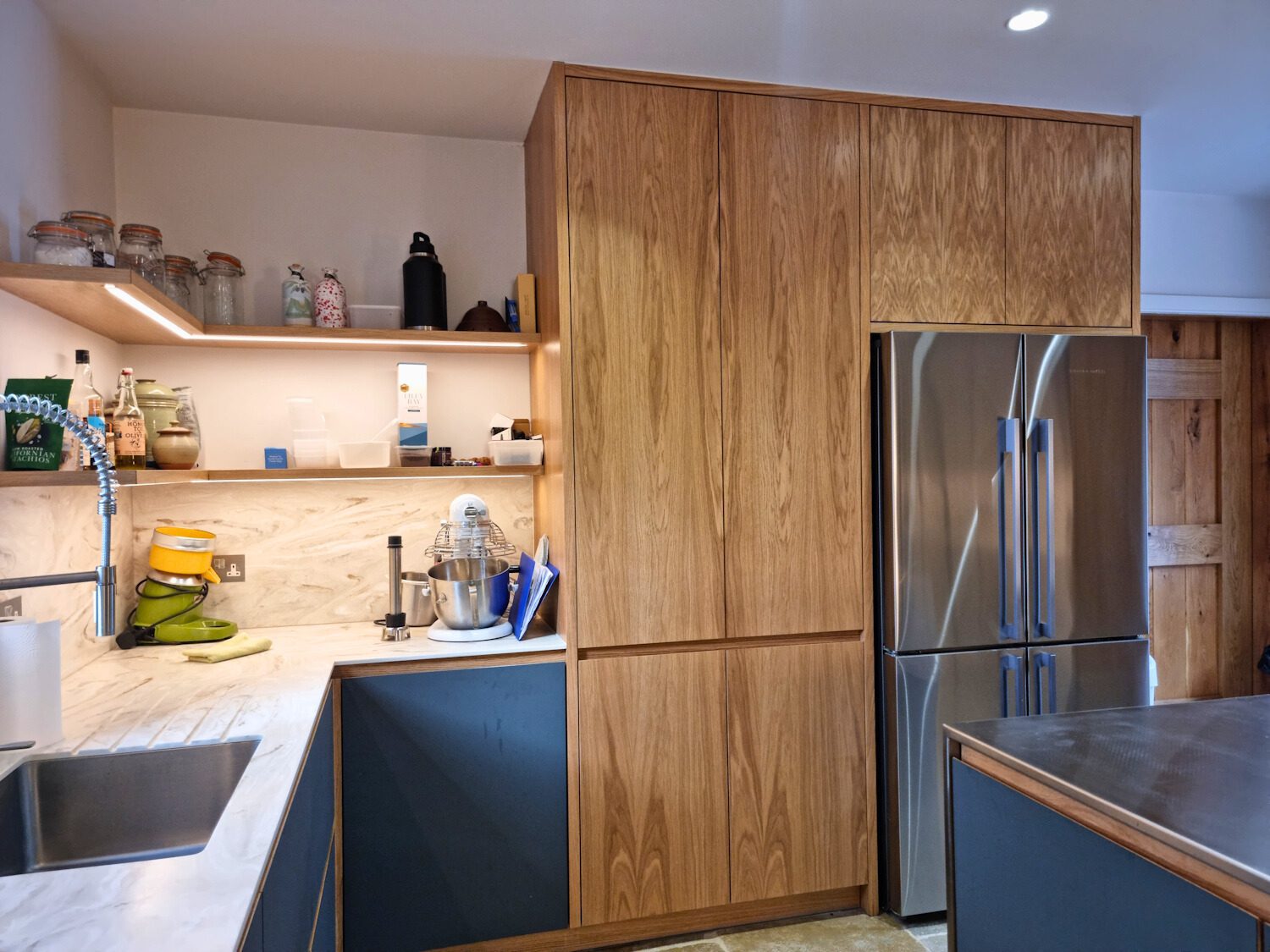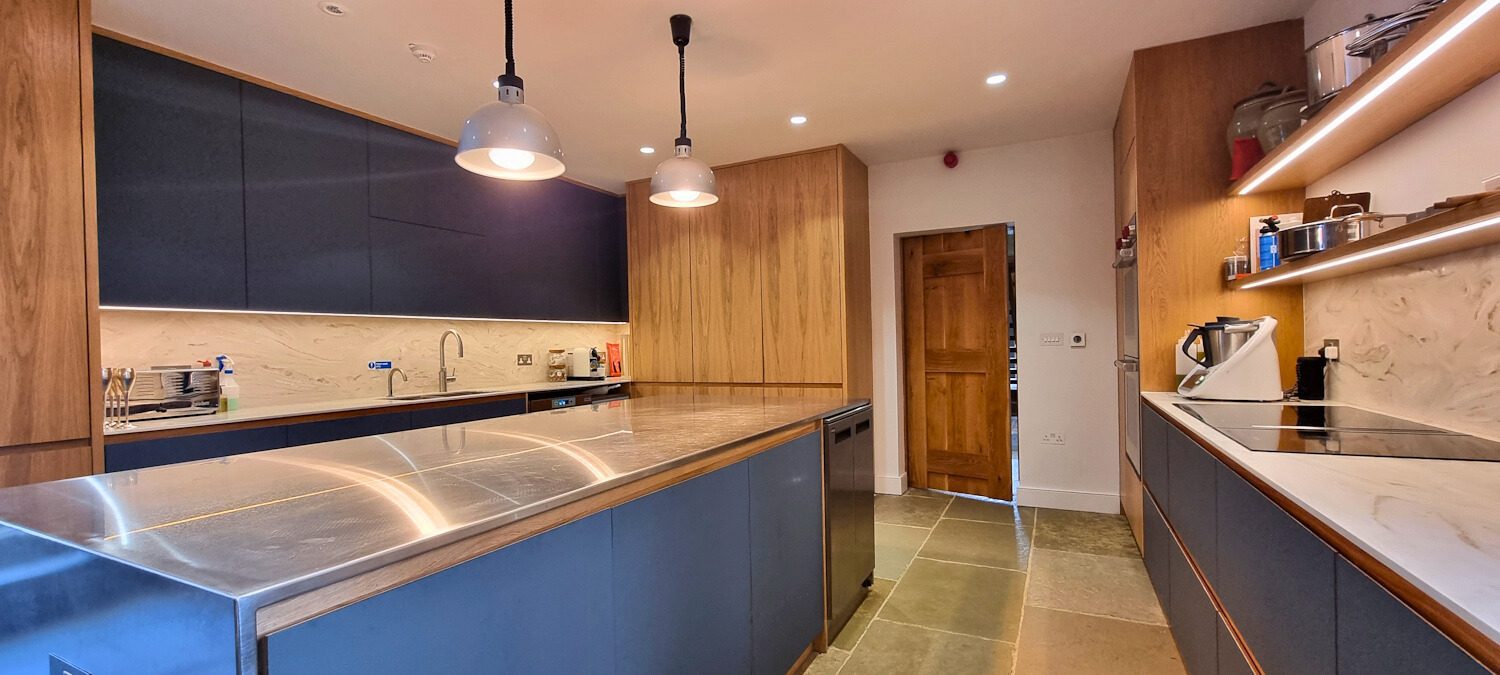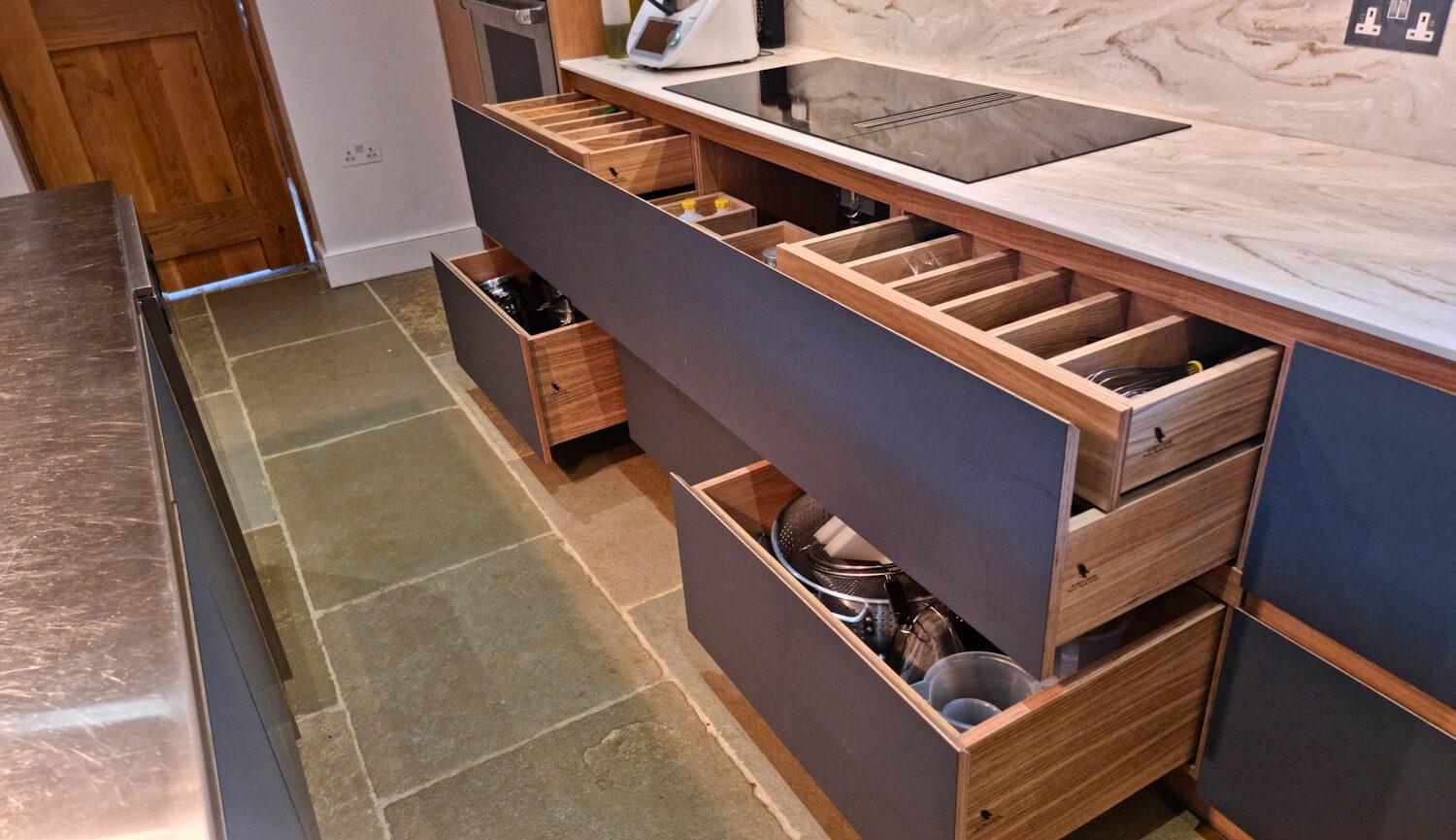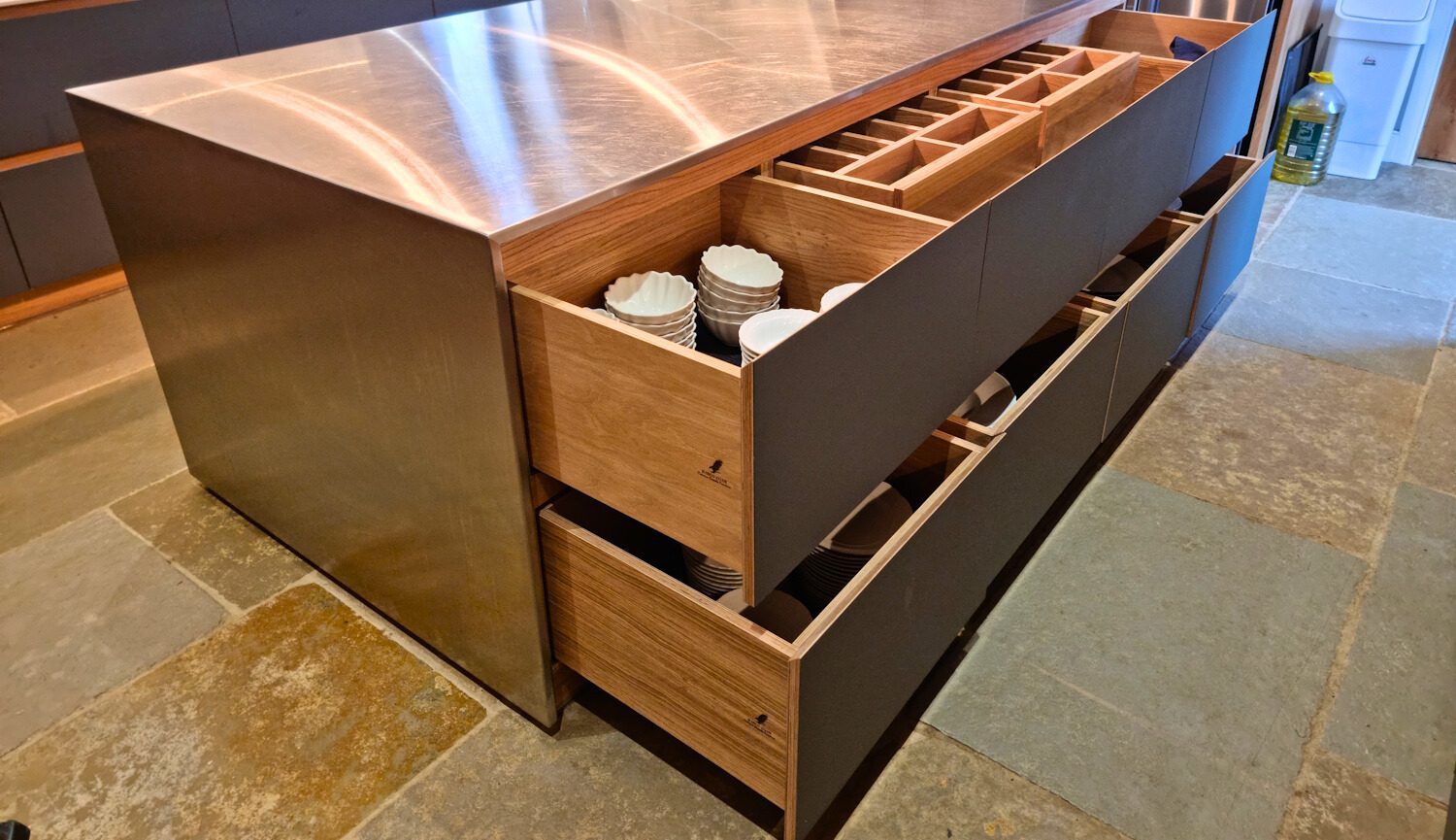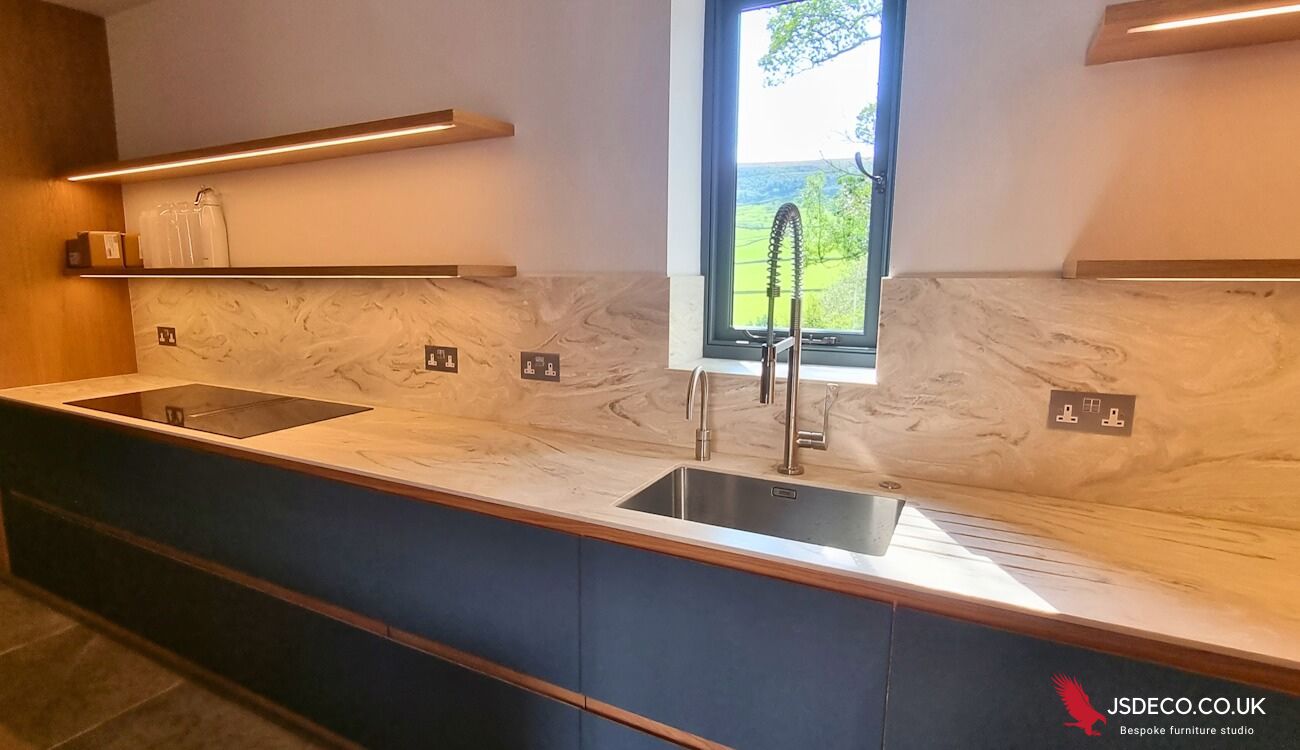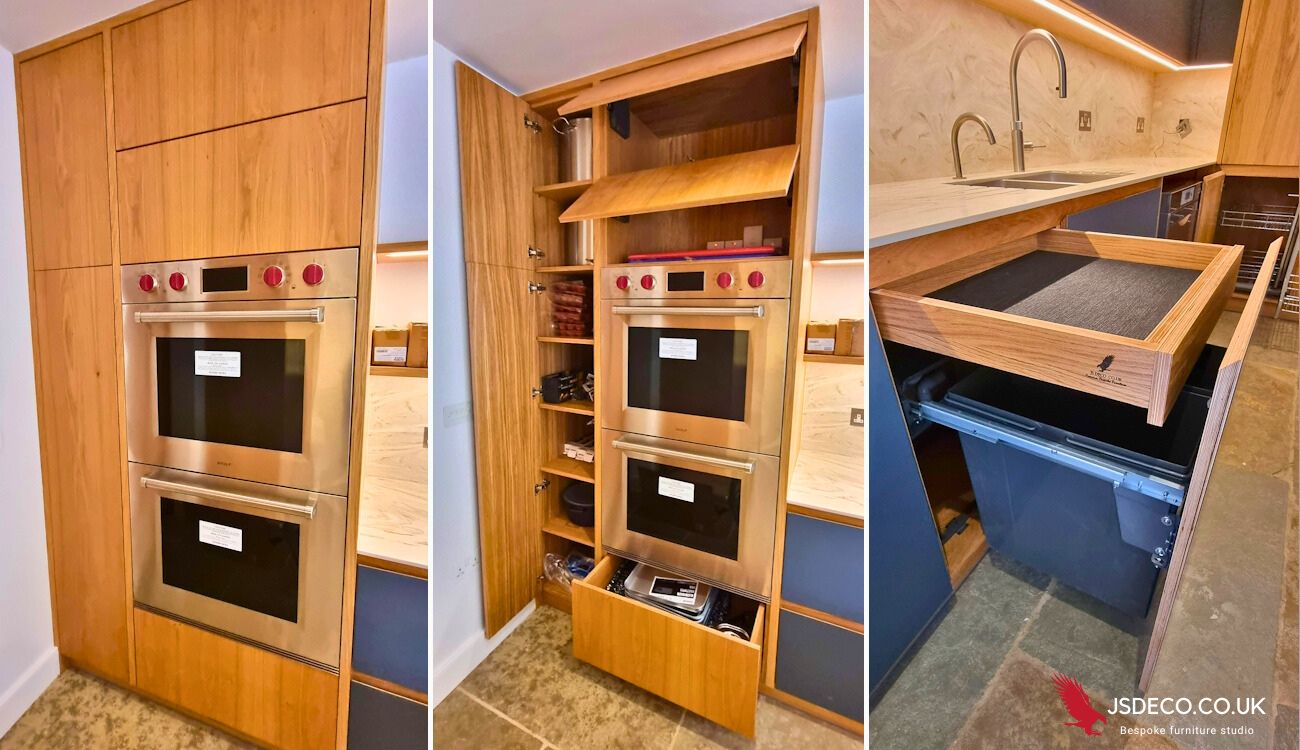 Oak veneered plywood kitchen in production stage.