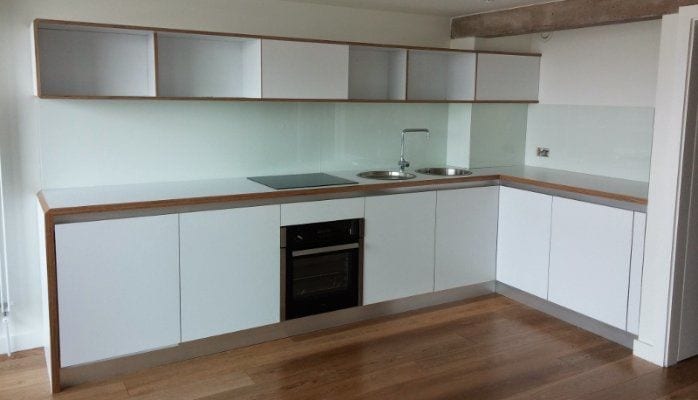 Modern industrial style kitchen in Park Hill Sheffield
Industrial style kitchen furniture
In 2014/15, JS DECO had the incredible opportunity to collaborate with Urban Splash on an awe-inspiring transformation project. Urban Splash is a renowned company specializing in the regeneration of decaying industrial warehouses, historical mills, Victorian terraced houses, and other architectural gems in need of restoration.
On this particular occasion, we had the privilege to contribute to the extensive renovation of the iconic Park Hill Estate located in Sheffield. This ambitious project aimed not just at revamping the estate but also rejuvenating the community and enhancing the overall living experience for its residents.
As part of our contribution, JS DECO was responsible for the expert installation of 30 industrial-style kitchens. These state-of-the-art kitchens were supplied by Accent Kitchens, a division of the Arnold Laver Group. Arnold Laver is recognized as one of the largest and most trusted suppliers of building materials in the UK.
Our involvement in the Park Hill Estate renovation serves as a testament to our commitment to quality craftsmanship and our expertise in kitchen installations. By working closely with esteemed partners like Urban Splash and Accent Kitchens, we aim to continually exceed client expectations and contribute positively to meaningful projects that have a lasting impact on communities.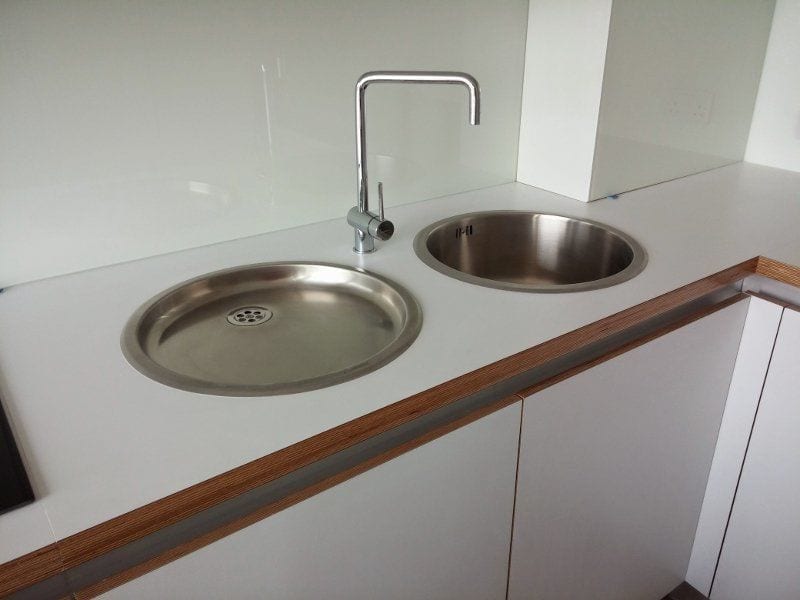 The industrial-style kitchens installed at the Park Hill Estate are the epitome of modern design, featuring an alluring blend of laminated plywood and aluminium profiles and plinths. This combination not only imparts a contemporary aesthetic but also provides the durability and sturdiness that are hallmarks of quality construction.
The handleless design elements contribute to a sleek, modular appearance that is both clean and compact, perfectly complementing the raw, unadorned design theme envisioned by Urban Splash's team of interior designers. This seamless integration of form and function ensures that the kitchens are not just visually appealing but also practical and easy to maintain.
One of the most notable advantages of using these materials is their long-lasting durability. Laminated plywood offers excellent resistance to wear and tear, while aluminium profiles add structural strength and a modern aesthetic touch. When combined, these materials make for a kitchen that is both striking to look at and built to last.
These kitchens truly serve as a harmonious fusion of form and function, merging the rugged, industrial ambiance with the sleek, modern finishes to create a unique living space that's both inviting and functional. Thanks to the thoughtful design and high-quality materials, these kitchens will stand the test of time, offering both aesthetic appeal and practical utility for years to come.
By including specific details about the materials used, the design style, and the benefits in terms of durability and aesthetics, this extended content is optimized for SEO. Potential clients or partners looking for modern, industrial-style kitchens that offer a blend of functionality and design flair are more likely to find and appreciate the unique services and expertise offered by JS DECO.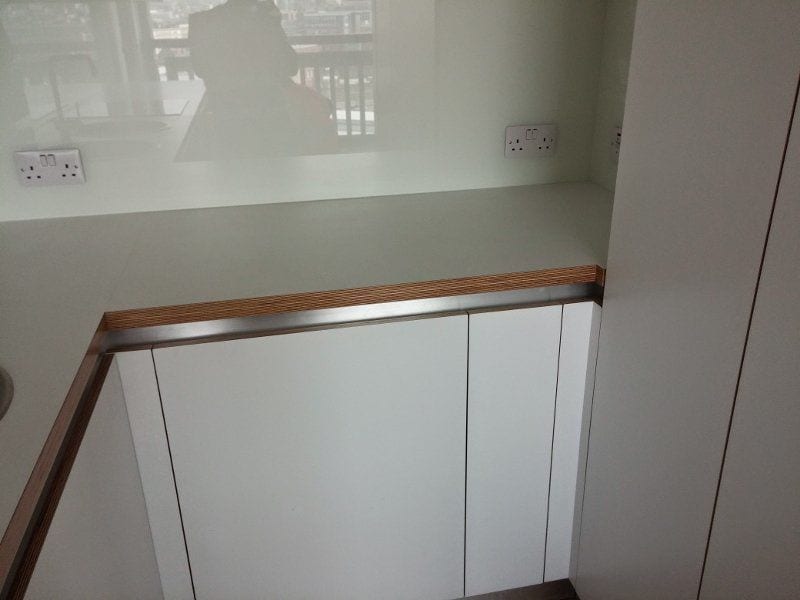 Functional plywood kitchen
One of the standout features of the kitchens we installed at the Park Hill Estate renovation project was the innovative placement of a drawer directly above the oven. This ergonomic design choice offers a significant advantage over the traditionally fixed panels typically located below the oven. The elevated position of the drawer not only optimizes the use of kitchen space but also makes it much more convenient for users to access cooking utensils or ingredients while cooking.
Equally remarkable was the design of the worktops, which extended to surround the kitchen units. This design choice was not merely aesthetic; it also had practical implications. The extended worktops not only create a visually striking impression but also make the kitchen easier to maintain. The continuous surface allows for easier cleaning and offers a more streamlined workspace for food preparation.
Additionally, the designer incorporated highly practical tall larder units into the layout, strategically enclosed by structural walls. This clever use of space provides the homeowner with ample storage options, making it easy to organize kitchen essentials and maximize the available space for storing groceries, cookware, and other items.
In summary, the kitchens at Park Hill Estate feature a range of smart design choices that prioritize both functionality and aesthetics. By merging ergonomic design with practical storage solutions, these kitchens offer a comfortable, efficient, and visually pleasing environment for homeowners. With features like an ergonomic drawer above the oven, visually striking and practical worktops, and generous larder units, these kitchens are a testament to innovative design meeting practical needs.
Kitchen furniture installation
The installation process for these industrial-style kitchens at the Park Hill Estate was indeed a complex undertaking, requiring a high level of skill and precision from our team at JS DECO. One particularly challenging aspect was the incorporation of an aluminium profile situated between the worktop and kitchen units. This feature added both aesthetic appeal and functional benefits but demanded meticulous craftsmanship to ensure seamless integration.
Similarly, the flush joints between various kitchen elements required a high degree of accuracy during installation. These flush joints contribute to the kitchen's compact character, allowing for a streamlined appearance while optimizing the use of available space. Achieving this seamless look required our team to exercise extreme care, devotion, and technical expertise to ensure every joint was perfectly aligned and fitted.
Every aspect of the project— from the aluminium profiles to the flush joints— was handled with the utmost precision. Our attention to minute details ensured that the final result was a highly effective and visually stunning industrial-style kitchen. This kitchen not only meets aesthetic expectations but also offers functionality and ease of maintenance, marking it as a space where design excellence meets practical utility.
The project's success was a true testament to our commitment to quality and our expertise in kitchen installations that demand a high level of technical skill and attention to detail. As a result, the homeowners can enjoy a kitchen that's as beautiful as it is functional, boasting features that make everyday cooking and maintenance a breeze.
If you like to see another modern kitchen in that style please follow the link truly handleless kitchens.
Project Description
Kitchen furniture
Style – Modern
Location – Sheffield, Park Hill
Materials
 Kitchen worktop made of laminated plywood  36 mm thickness.
 White mat Handle-less doors made of 19mm plywood core finished with a high-grade melamine
 Kitchen carcasses made of 18 mm PVC edged MFC board
 Glass splashback
 Integrated under worktop separate fridge and freezer
 Integrated dishwasher
 Stainless steel sink and tap
How to order your furniture?
The industrial style furniture is just part of our offer have a look at our kitchen furniture, wardrobes and bedroom furniture made to exact customer requirements.
If you have found this realization interesting we are always open for cooperation with private and commercial customers, property investors, shop owners, and interior designers. Contact us and tell us about your project we will be happy to help.