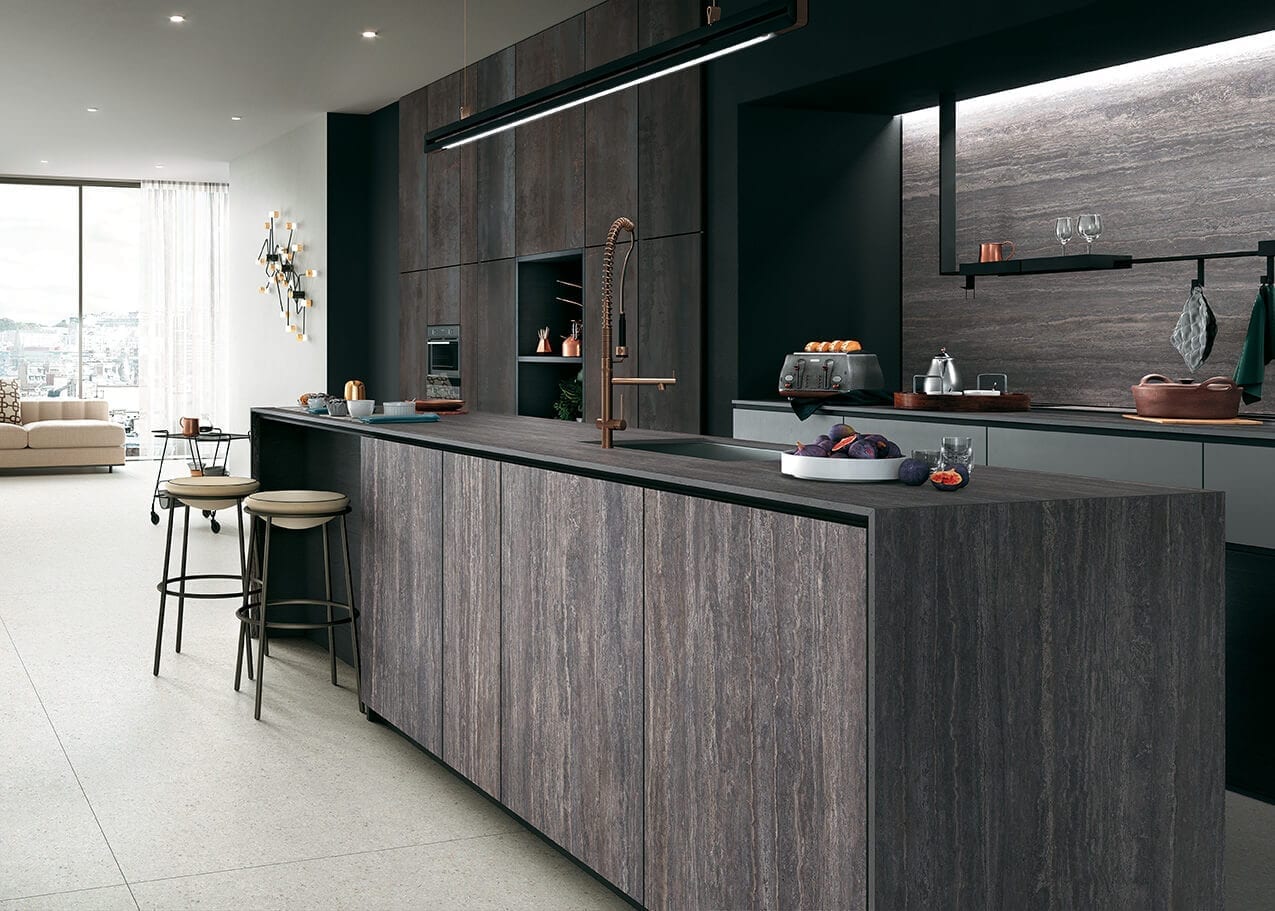 Inspirations And Ideas For Classic Kitchens
Classic kitchens are a timeless addition to any home, and they have been popular for decades. With their elegant designs, sophisticated finishes, and intricate details, classic kitchens continue to be a preferred choice for homeowners who want to create a warm and welcoming atmosphere in their homes. In this article, we will explore some of the best inspirations and ideas for classic kitchens that will help you design a kitchen that not only looks stunning but is also functional and practical.
Shaker Style Cabinets
Shaker style cabinets are a classic and timeless option for any kitchen design. They have a minimalist and clean look that complements any style, whether it is modern or traditional. The cabinets feature a five-piece door with a flat center panel, which gives them a simple and elegant appearance. The natural wood finishes of these cabinets can be painted or stained, and they look great in any color. You can also mix and match shaker style cabinets with glass doors, open shelving, or decorative moldings to add more visual interest.
White Subway Tile Backsplash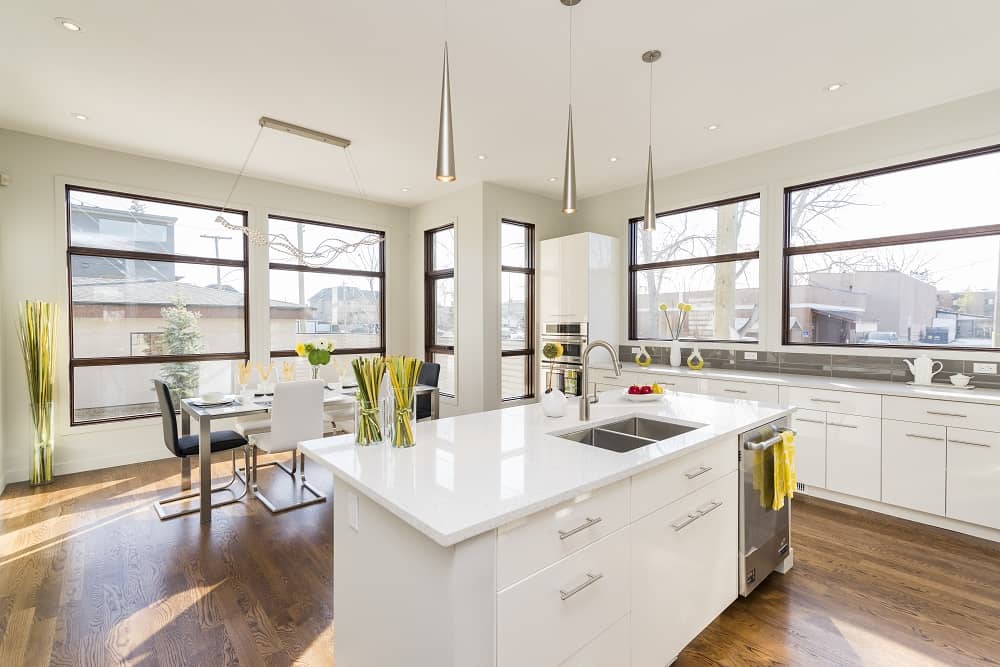 A white subway tile backsplash is a timeless choice for kitchen design. The simple yet elegant look of these tiles can complement any design style, making them a popular option for both traditional and modern kitchens. Typically, white subway tiles come in a standard size of 3×6 inches, but you can also find them in larger sizes for a more dramatic effect.
One of the biggest advantages of a white subway tile backsplash is its ability to create a bright and airy atmosphere in the kitchen. The tiles' clean and crisp look can help reflect light and make the space feel more open and welcoming. Additionally, the white color of the tiles can easily coordinate with other kitchen elements, including cabinetry, countertops, and appliances.
Marble Countertops
Marble countertops are a highly sought-after feature in classic kitchens. These luxurious surfaces come in a wide range of colors and patterns, and they add a touch of sophistication and elegance to any space. One of the main advantages of marble is its unique beauty – each slab is one-of-a-kind, featuring distinctive veining and natural patterns that cannot be replicated.
Marble is also a highly durable material that can withstand everyday wear and tear. It is heat-resistant, making it ideal for use in areas where hot pots and pans are frequently placed. While it is a relatively soft stone and may scratch or chip over time, many homeowners appreciate the patina and character that these imperfections bring to the surface.
Cleaning and maintaining marble countertops is relatively easy, making them a practical choice for busy kitchens. You can wipe up spills and stains with a damp cloth and mild detergent, and you may also choose to seal the surface periodically to help protect against stains and etching.
When it comes to pairing marble countertops with cabinetry, there are many options to consider. White cabinets create a classic and timeless look that highlights the beauty of the marble, while darker cabinets can create a striking contrast that adds depth and richness to the space. Colored cabinets, such as navy or green, can provide a unique and unexpected twist that can help your kitchen stand out.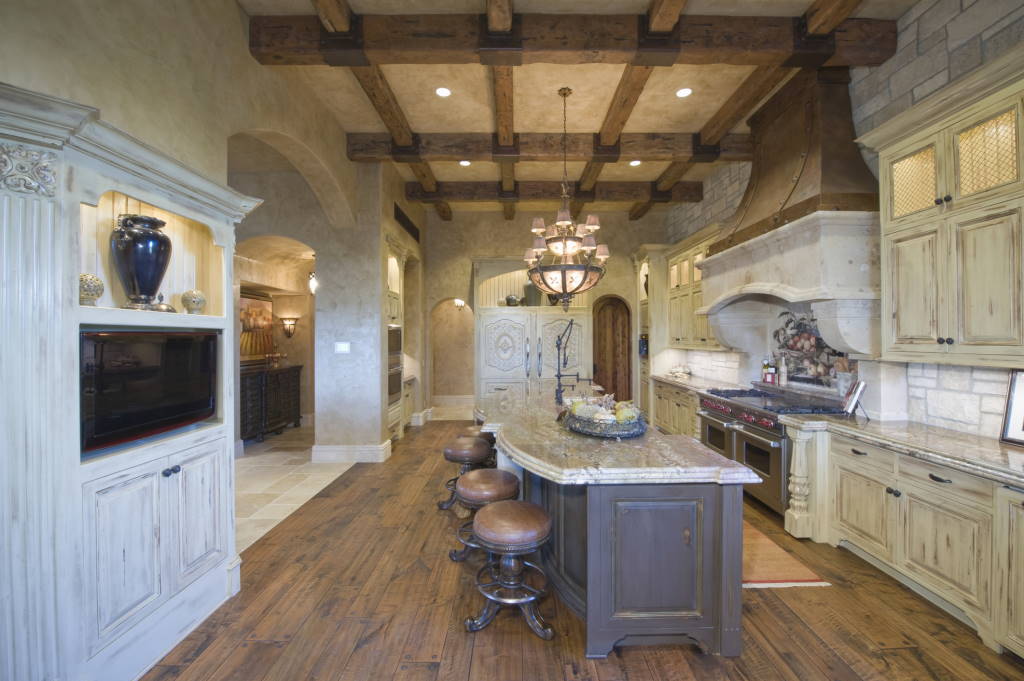 Vintage Lighting Fixtures
Vintage lighting fixtures are a popular choice for homeowners who want to add character and charm to their classic kitchens. These fixtures come in a variety of styles, including chandeliers, pendant lights, sconces, and more. They are often made from durable materials such as brass, bronze, or iron, which adds to their timeless appeal.
One of the main advantages of vintage lighting fixtures is their ability to add a unique touch to your kitchen. These fixtures often feature intricate details and designs that cannot be found in modern lighting fixtures. Whether you choose a chandelier with crystal drops or a pendant light with a decorative shade, vintage fixtures can help create a focal point in your kitchen that will draw the eye and add personality to the space.
Vintage lighting fixtures also pair well with any design style. Whether you have a traditional, modern, or eclectic kitchen, there is a vintage fixture that will complement your space. For example, a bronze chandelier can add a touch of elegance to a traditional kitchen, while an iron pendant light can add an industrial edge to a modern space. The versatility of vintage fixtures makes them a popular choice among homeowners who want to add a unique and personalized touch to their kitchens.
Hardwood Floors
Hardwood floors are a classic and durable option for any kitchen. They come in a variety of finishes and colors, and they add warmth and character to the kitchen. Hardwood floors are easy to clean and maintain, and they can last for decades with proper care. You can pair hardwood floors with any cabinet color or countertop material.
Classic kitchens are a beautiful and timeless addition to any home. The inspirations and ideas we have discussed in this article will help you create a kitchen that is not only elegant and sophisticated but also functional and practical. Remember, the key to designing a classic kitchen is to choose timeless materials and finishes that will never go out of style.