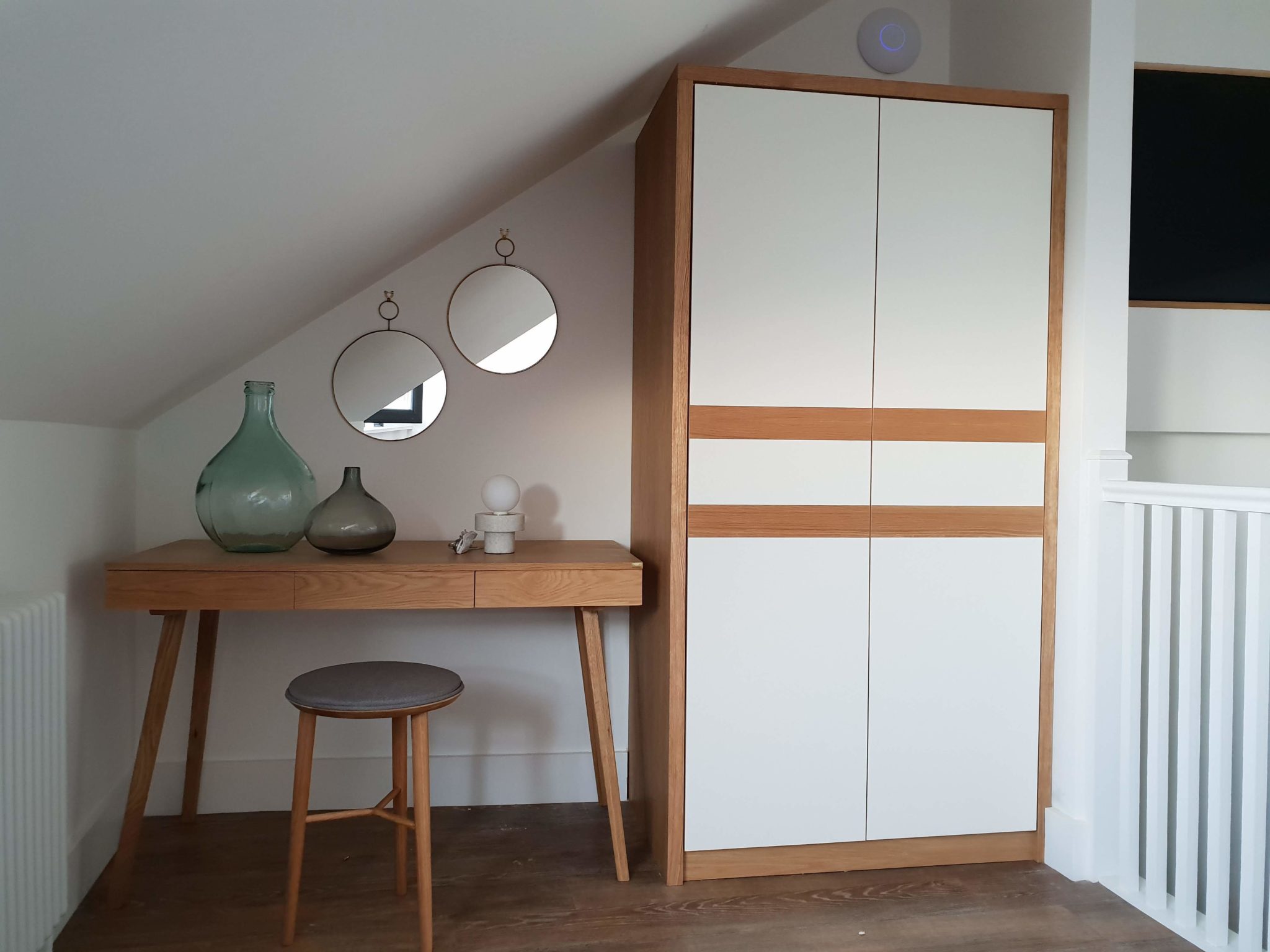 Premium fitted wardrobes installed for our customer from St Ives
One of our made to measure projects, manufactured and fitted in the premium guest house RockFish in St Ives.
The core of the wardrobes is made of high quality durable white laminated chipboard. All doors have got natural oak incrustation finished with danish oil giving the furniture premium character and warmer feeling.
All doors in the furniture have handle less pushed to open doors which give them a compact and elegant appearance.